3500 euros and losing your licence: the cost of manipulating the tachograph in Italy.
You can read this article in 3 minutes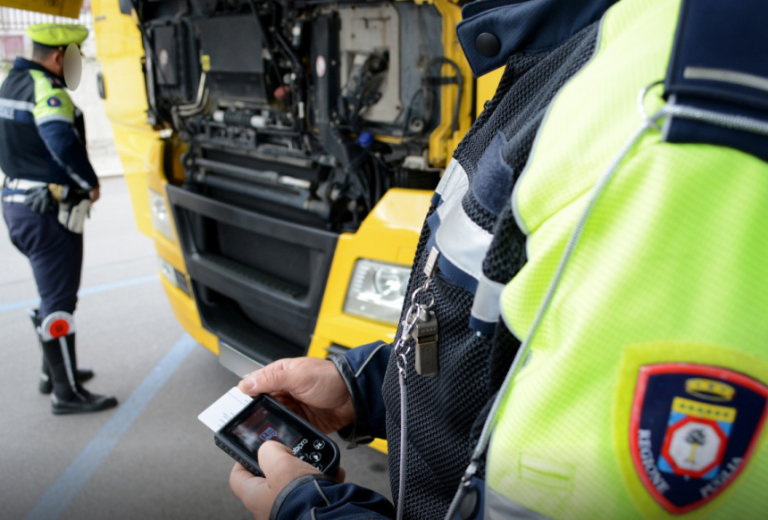 Last week, Italian police caught a truck driver manipulating a tachograph during control at the port of Bari. The man was severely fined. 
Last Friday at Viale di Maratona, near the port terminal of Bari, police stopped a DAF truck for control (the country of registration of the truck and the nationality of the driver is not known). During the routine check, officers found that the tachograph at the time of the inspection recorded a break of more than 9 hours, although the trucker was driving before stopped for inspection. The police found an illegal tachograph device that manipulated the tachograph of the vehicle. According to local media, the driver was fined 3,500 euros for manipulation and non-compliance with the rules on working and resting times and his driving license was taken. 
Monitoring compliance with health and safety at work is essential. We must protect public safety and prevent road accidents. This is the mission of the local police corps, "said Michele Palumbo, regional police commander, in a statement to the local press. 
Loss of driving license up to 3 months
For manipulation of the tachograph in Italy, the driver is fined not only but under art. 179 of the Italian Highway Code (Codice della Strada) he may also temporarily lose its driving license. According to the second point of art. 179, for driving with an inoperative tachograph or without a tachograph card, the driver can be fined for 841 to 3366 euros. The administrative, financial penalty may be doubled if the infringement relates to a breach of the seal or disruption of the tachograph.
Also, the driver may lose his driving license for a period of 15 days to 3 months for manipulation.
Photos: Polizia Stradale Bari