A French photographer has always loved trucks. He has been immortalising truckers in various parts of the world for years.
You can read this article in 4 minutes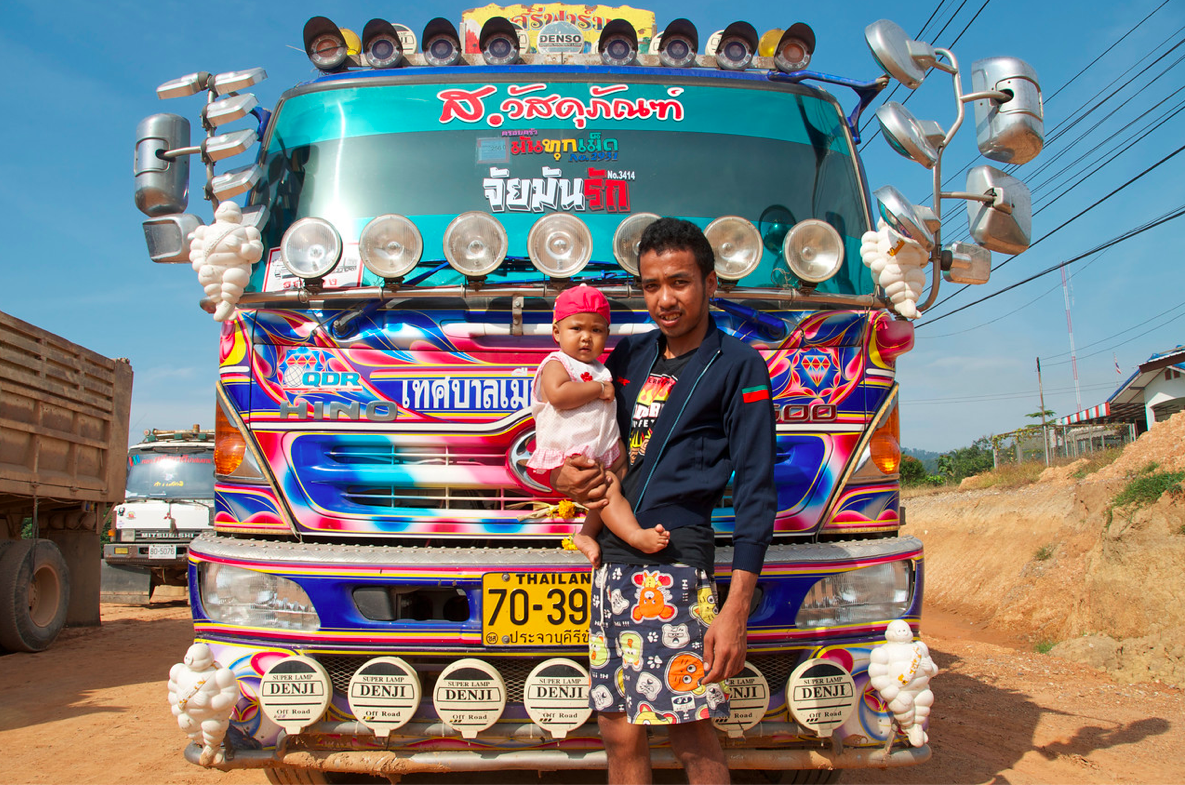 Claude Barutel, a French photographer and traveller, has been taking pictures of drivers with trucks for thirty years. He told us about his quest for adventure and how he was drawn into the world of trucks.
I started in Pakistan with a report about the Karakorum Road that crosses the Himalayas and leads to China. The trucks were beautifully decorated and I decided to make them the subject of my work," said Claude in an interview for trans.INFO.
On his return to France, the photographer proposed photos for truck magazines. They were happy to publish them.
I haven't stopped ever since. I travel with the drivers in their trucks. I also ride a motorcycle a lot. I have accompanied them on many mythical roads, such as Mandarin Road in Vietnam, Interstate 90 in the United States and Saharan Africa," says Claude.
The Frenchman admits that trucks have been his passion for a long time. He also told us about his first truck adventure.
My first truck trip was at the end of the 1970s. I hitchhiked to the Middle East. I was only 18 at that time. I ran away from high school, where I was so bored. So I went to Syria with a trucker called Maurice Gigante and he was indeed a giant. He was previously a member of the Foreign Legion and took part in the wars in Indochina and Algeria," recalls the photographer.
Claude told us about an interesting trick used by the driver.
Maurice had a stack of porn magazines in a glove compartment, bought in Italy, which he gave to communist and Arab customs officials to make it easier for him to cross borders."
The Frenchman is very excited to recall the old days when Londra Camping in Istanbul was a meeting place for all the drivers who drove to the Middle East.
"This place exists to this day, but now it is a shadow of itself. I was there a few years ago and it was a depressing experience. That era (1970s) was the golden age of road transport. The drivers would leave for a few months and never knew when they'd be home. The road to Iran through the mountains of Turkey was very long. Every year, hundreds of European drivers died in accidents or because of the cold," explains Barutel.
The photographer's first trip with the giant Maurice took more than 3 months.
"I never saw him again, even though I tried to find him. Today I'm over 60 years old and I still drive this road. The smell of adventure has disappeared in Europe, but is still present on other continents. A driver in the Australian bush or in the Canadian woods continues to inspire me," says Claude.
More pictures of the French photographer can be found on his website.