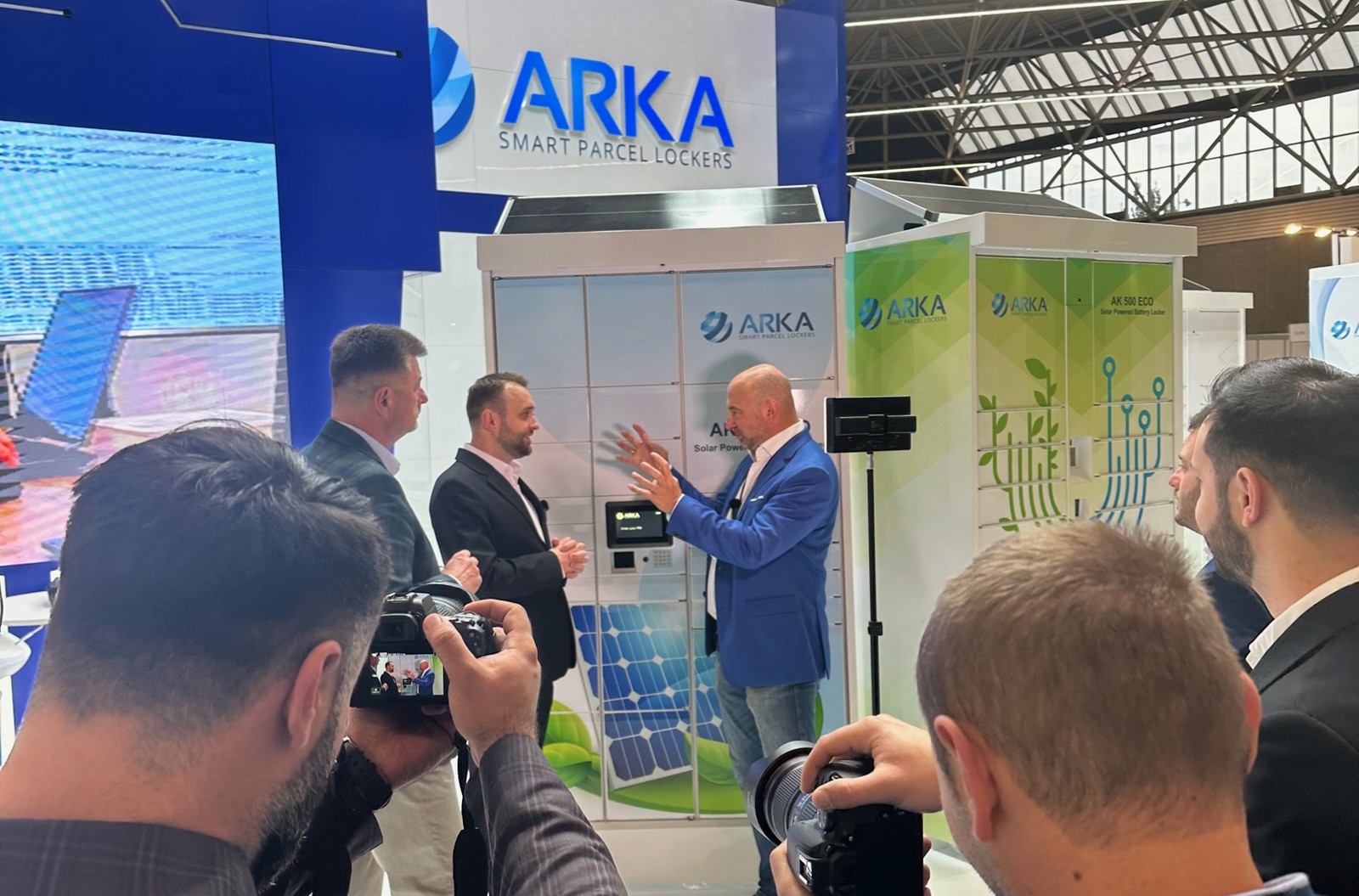 Last Mile Brief 27/10: Arka shows off advanced autonomous locker at Parcel+Post Expo 2023
You can read this article in 2 minutes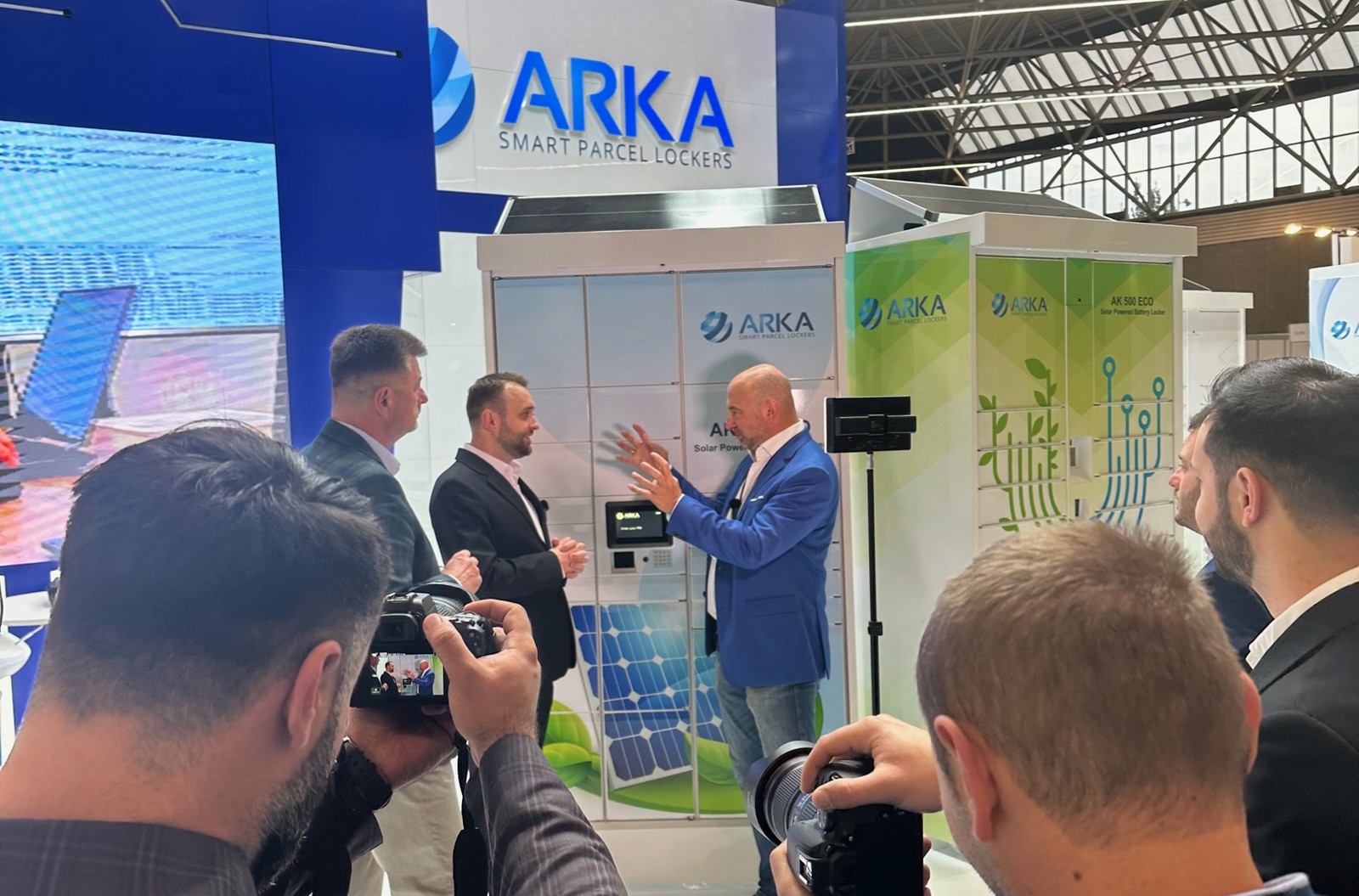 ---
| | |
| --- | --- |
| Last Mile Brief is sponsored by: | |
Want the Last Mile Brief sent to your inbox every weekday? Sign up for free here.
---
ARKA Smart Parcel Lockers has unveiled what it is calling the most technologically-advanced, autonomous parcel locker on the market.
The company showed off the locker during the second day of the Parcel and Post Expo in Amsterdam, where it was tested by Marek Rózycki and Mirek Gral from Last Mile Experts.
The solar panel battery locker comes complete with a suite of peripherals, including a 7-inch LED touch screen display, QR scanner, Pin pad, CCTV, alarm system, video surveillance, LED lighting system, 4G mobile router and a UPS.
However, Arka stresses what sets the locker apart is its off-grid functionality.
Arka is also championing its encrypted electronic key, which replaces traditional physical keys with an electronic and digital access method.
"The electronic key is designed to be highly secure, using advanced encryption algorithms to safeguard the integrity of the access code or credential. This encryption ensures that the key cannot be easily intercepted or copied, providing a robust level of security against unauthorized access attempts," says the company.
---
To receive a summary of all the big parcel delivery and last mile stories every weekday, subscribe to our newsletter.
Alternatively, you see our daily compiled news summaries by region here: Europe / North America / Rest of the World