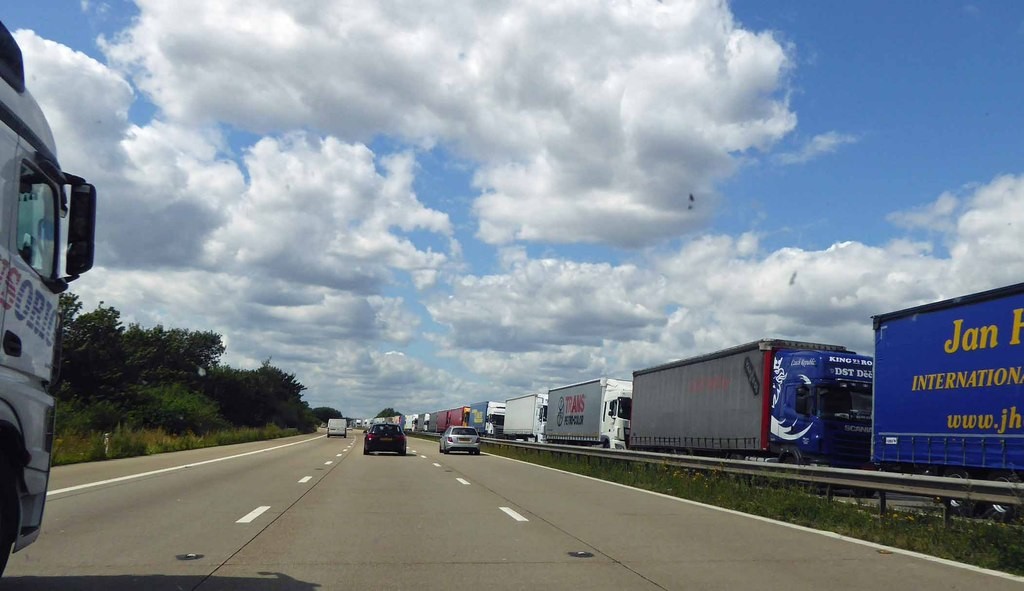 Brexit trial sees 5-mile long queue of lorries amass on M20
You can read this article in 3 minutes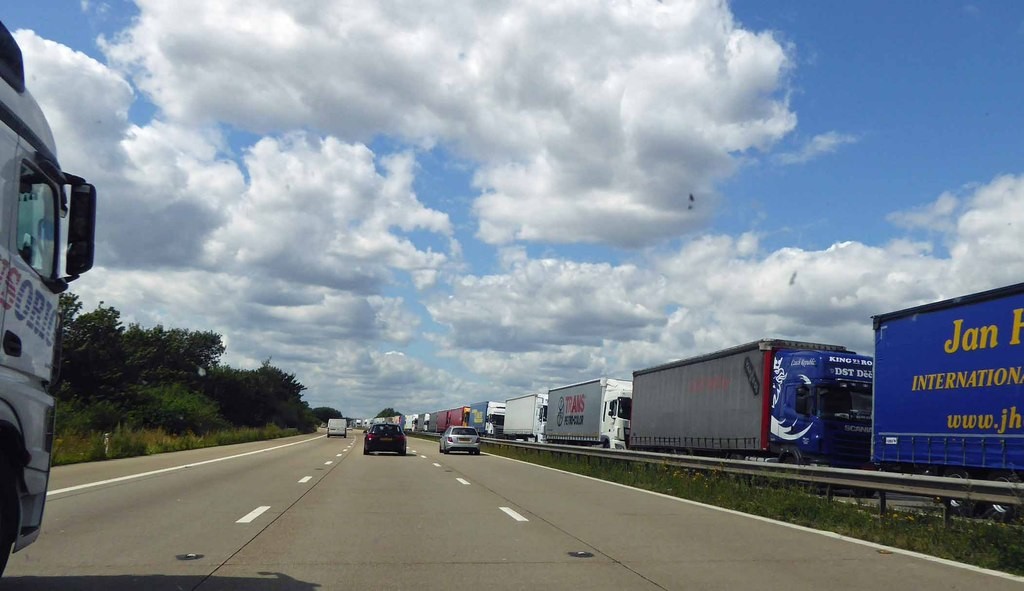 A trial of post-Brexit transition period procedures was conducted by France's Border Force yesterday, causing a 5-mile long queue on the M20 near Folkestone.
The queues reportedly stretched from the entrance of the Eurotunnel all the way back to Junction 11 of the M20, but eventually subsided following the end of the trial. There were also reports that the delays were partly down to the French authorities not having deployed enough staff.
According to The Guardian, the delays were a result of actions by France's Police Aux Frontières (the country's Border Force), who were rehearsing new immigration procedures.
It is said that France could conduct immigration checks on the UK side of the Eurotunnel and at UK ferry ports under the terms of the Le Touquet agreement – if there is no trade deal between the UK and the EU.
 

Live from M20 near the euro tunnel during Brexit trial check chaos part two

Posted by Kent_999s on Tuesday, 24 November 2020
The new checks would see truck drivers asked to provide passports and give information about their journey, their destination and length of stay. This can take just over a minute per passenger.
The Daily Mirror reports that the French authorities are expected to conduct further trials before the end of the transition period, which means there is a possibility of the congestion being repeated in the near future.
Commenting on the situation, a spokesperson for The Road Haulage Association told the Daily Mail that delays or congestion are inevitable:
There is much speculation as to how the motorway network leading to and from the ports will work with or without a deal. The subsequent delays or congestion are unavoidable, but necessary at this time as testing is in progress.
Meanwhile, the chief executive of The Association of the British Pharmaceutical Industry (ABPI) has told Sky News that supplies of vital medicines, including vaccines, may subject to disruption if a UK-EU trade deal covering the pharmaceutical sector is not signed.
---
The above photo is for illustrative purposes only. Photo credit: Steve Fareham / Wikimedia Commons