MAN aims to put autonomous trucks on motorways by 2025
You can read this article in 2 minutes
MAN aims to put autonomous trucks on highways for the first time by the middle of this decade, the lorry manufacturer has announced. The goal of the project, named ATLAS-L4, is to show that driverless vehicles are feasible.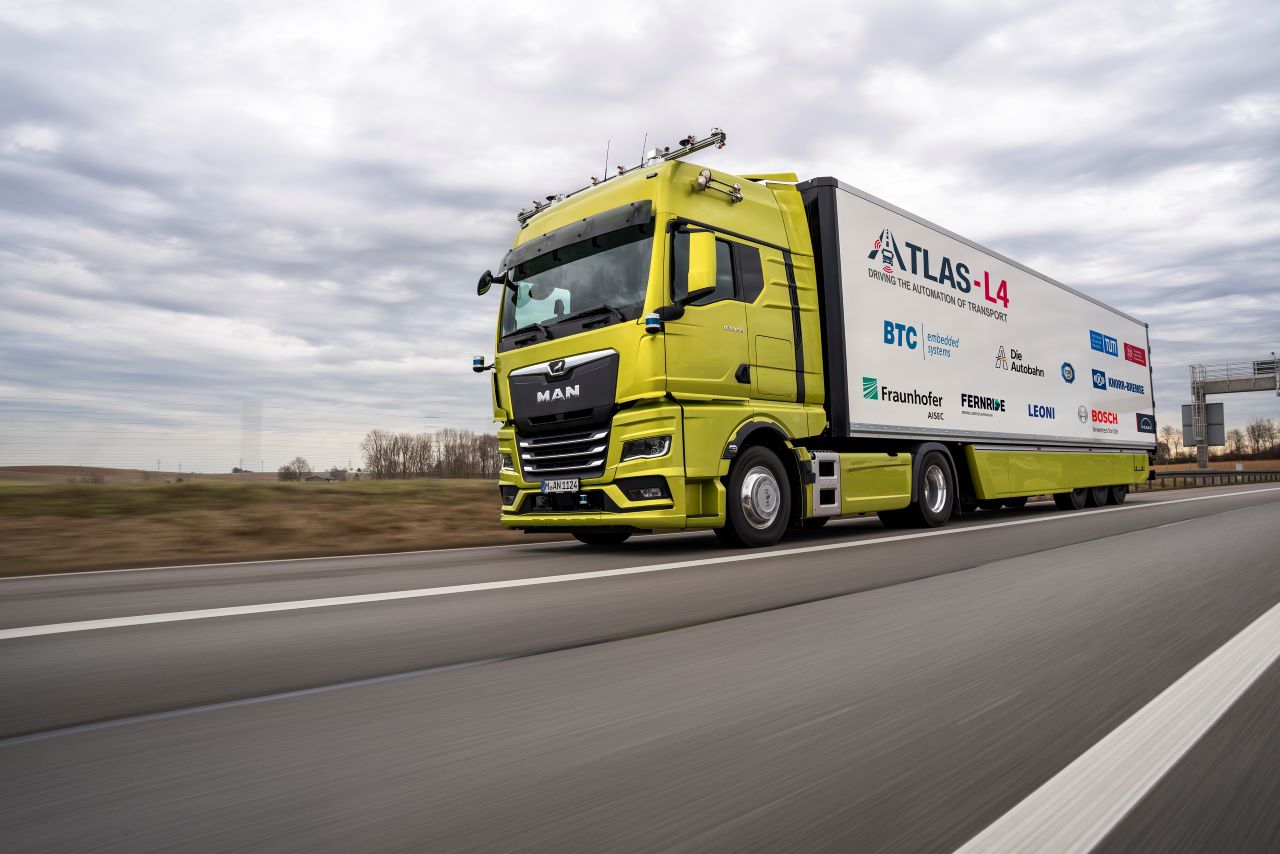 MAN Truck & Bus, Leoni, Knorr-Bremse and Bosch, together with automated logistics provider Fernride and test tool manufacturer BTC Embedded Systems, intend to have autonomously driven trucks on the highway for the first time by the middle of this decade.
The Fraunhofer-Gesellschaft, the Technical University of Munich (TUM) and the Technical University of Braunschweig are providing scientific support for the project, while TÜV SÜD and Autobahn GmbH are contributing their expertise with regard to practical feasibility and the approval process.
The ATLAS-L4 intends to demonstrate that the use of Level-4 automated and thus driverless vehicles on the highway is feasible, laying the foundation for innovative transport and logistics concepts.
The project makes direct use of the opportunities opened up by the legislation on autonomous driving passed in 2021, in which Germany is set to hold a worldwide pioneering position.
The overarching aim of the project, funded by the German Federal Ministry of Economic Affairs and Climate Action, is to utilise autonomous driving between logistics hubs on the motorway to prove these vehicles can effectively reduce congestion and accidents, operate with greater fuel efficiency, and also counteract the shortfall of drivers by eliminating less attractive driving tasks.