Eddie Stobart lost £200.2m due to exceptional costs in 2019. Revenues slightly grew.
You can read this article in 3 minutes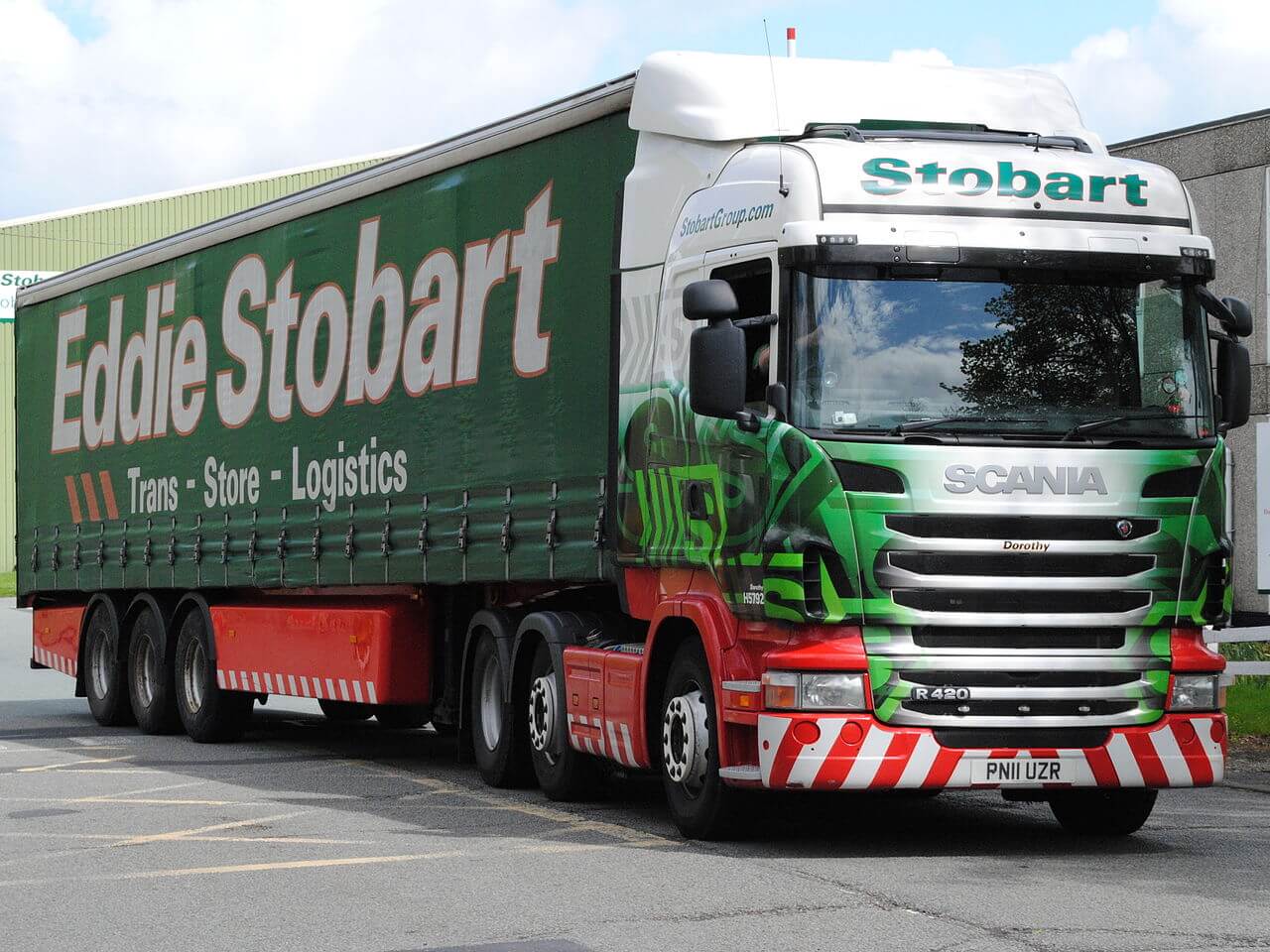 One of the largest road haulage companies in Britain Eddie Stobart has lost nearly £200.2m due to exceptional costs within administrative expenses in 2019, according to the company's freshly published financial report. While revenues grew by 9.7%, the company has admitted an underlying EBIT loss of £9.9m. 
Eddie Stobart Logistics plc is a British multimodal logistics company, with interests in road haulage, rail freight, deep sea and inland waterway transport systems and deep sea port, inland port and rail connected storage facilities, along with transport, handling and warehousing facilities in the United Kingdom, Ireland and Belgium. The largest part of Eddie Stobart Logistics is the original Eddie Stobart road haulage business. It has 2,200 vehicles, 3,800 trailers and 3,800 drivers.
According to the financial report of the company, Eddie Stobart's revenues grew by 9.7% to £857.1m (compared to the £781.5m of 2018) primarily due to the full-year contribution of the acquisition of TPN in 2018. Excluding TPN, like for like revenues were flat, reflecting the exit from two underperforming contracts, the report states. Annualised, full-year benefit of new contract wins in the year was £27.4m. 
The company's loss after tax is £231.2m which is a great difference compared to the 2018 loss of £21.5m, net debt sums up £54.9m to £214.5m.
The company successfully concluded a transaction with DBAY Advisers Limited that was overwhelmingly approved by shareholders in December 2019, resulting in a new ownership structure under which DBAY holds a 51% interest in the Eddie Stobart business. This transaction provided £70m of additional liquidity, putting Eddie Stobart business on a stable footing and providing a platform from which to develop.
"To date the COVID-19 impact upon the Company has been limited as the Company is essentially a cash shell, but it has delayed the planned transition into an AIM investment company as explained further in this report. We will continue to monitor the impact of the pandemic upon our investment and also the wider economy" – Adrian Collins, Chairman of Eddie Stobart Logistics added. – "In the longer term, we believe that the pandemic may give rise to changes in how businesses structure their supply chains and in particular will impact stock holding decisions. This may have a positive impact upon the Eddie Stobart business and parts of the wider logistics sector"