European AdBlue factories suspend production, significant price increases expected
You can read this article in 3 minutes
Slovakian carriers have reportedly started panic-buying AdBlue after Duslo, the largest AdBlue factory in Europe, announced a suspension of production due to high gas prices. German supplier SKW Piesteritz has also reduced its production, as has Yara's plant in Italy. A significant price increase is thus expected.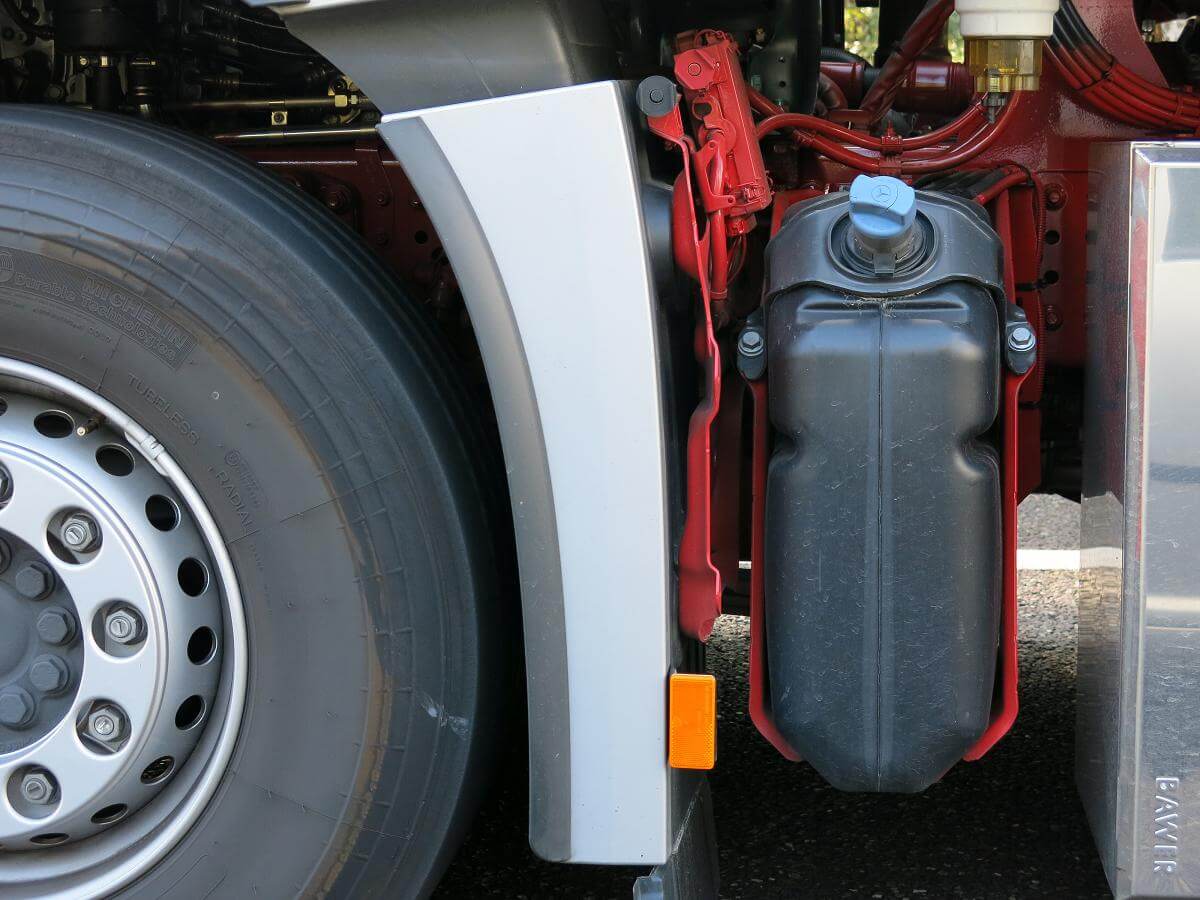 Due to the recent increase in gas prices, there are fears Europe might suffer from AdBlue shortages. The news comes as Slovakian Duslo, the largest AdBlue producer in Europe, announced it had suspended production. The reason behind the temporary stop of production is the high price of gas, the company says.
Demand for AdBlue has already grown in Bratislava as people started panic-buying as rumours regarding the suspension of production at Duslo had already circulated before the announcement had been shared. A Slovakian waste carrier told Czech news portal Moravskoslezsky Denik that it was already paying twice as much for the fluid as a week before.
AdBlue is used in vehicles with a Selective Catalytic Reduction catalyst, or SCR. When driving a vehicle using AdBlue, the driver gets a message on the dashboard if AdBlue needs to be topped up – a too low AdBlue level may prevent the vehicle from starting.
As a large proportion of the heavy-duty vehicles complying with the Euro 4, Euro 5 and Euro 6 standards are equipped with an SCR system and therefore use AdBlue, needless to say, the shortage of the additive is more than worrying for carriers.
Right after Duslo announced the temporary suspension, the Slovakian government put an order of 500 thousand litres of AdBlue. Also, according to Pravda, the ministry has reached an agreement with the manufacturers and distributors that the additive will be sold only to Slovak carriers.
Double price in Italy and stocks running out
The Italian Transport union also warned of AdBlue shortages, partly due to the 4-week suspension of production at the Yara plant in Ferrara, and mainly due to panic-buying, reports Transporto Europa.
According to the general secretary of the association, Maurizio Longo, stocks of AdBlue are rapidly running out.
The price of AdBlue has reportedly doubled in the country from 250 to 500 euros per one-thousand litres.
Temporary price charges in the UK
Producer Yara has introduced a temporary surcharge on sales of its Air1 AdBlue fluid, along with generic products ammonia, urea and nitric acid, reported Business Live at the end of September.
The Norwegian company, which has its UK headquarters in Grimsby and major port operations at Immingham, is adding more than £5 a litre to AdBlue.
Yara also announced a temporary suspension of all minimum take-or-pay and exclusive supply obligations from 1 October.