Germany's HGV road toll to increase by 40% for some vehicles in 2023
You can read this article in 2 minutes
The German Federal Association of Road Haulage, Logistics and Disposal (BGL) has shared details about the new HGV road toll rates on German motorways in 2023. Operators of some older vehicles will have to pay even 40 per cent more next year.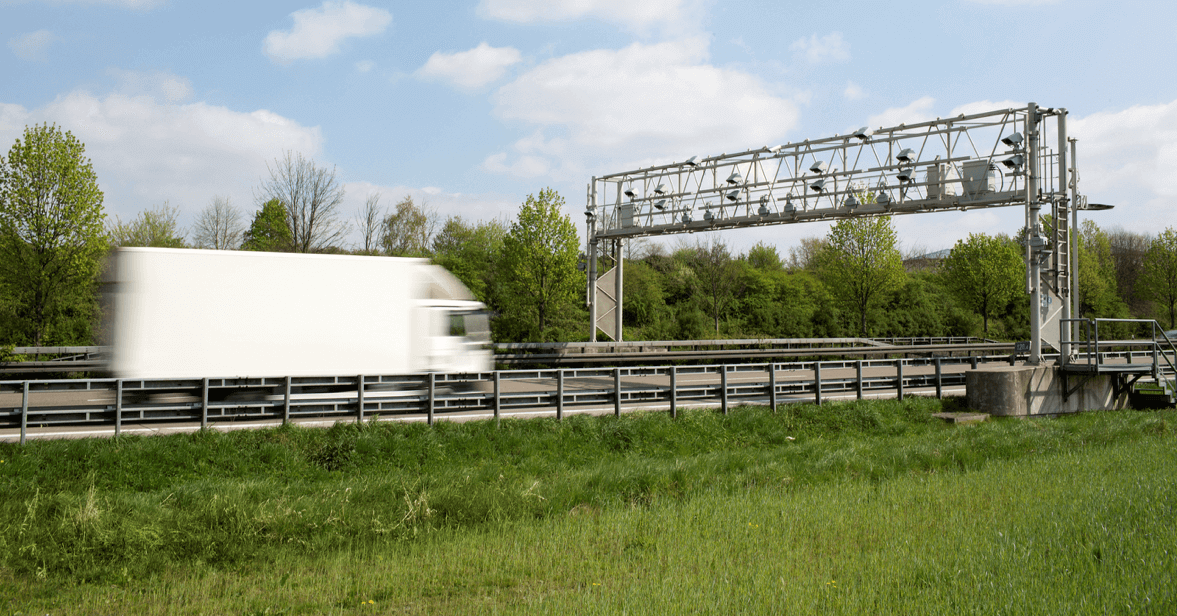 As we have earlier reported, at the end of November, after a long and fierce debate, the German government approved an increase in HGV road tolls from the beginning of 2023.
BGL has now published detailed information about the coming rates. The tariffs for older vehicles in emission classes Euro 5 and earlier will increase particularly sharply.
The higher the emission class an HGV has, the lower the road toll increase will be; there will be only a 3.8 per cent increase in the toll for a 18-ton Euro VI lorry.
However, the operators of Euro V classed lorries will have to face an average of 27.5 per cent increase in their road tolls.
| | | | | | |
| --- | --- | --- | --- | --- | --- |
| Emission class | Weight class/axles | Toll rate 2022 | Toll rate 2023 | Difference in cents | Increase in % |
| Euro 0 / Euro 1 | 7.5 to under 12 t | 15.6 | 19.7 | 4.1 | 26.3 |
| | 12 to 18T | 20.3 | 24.8 | 4.5 | 22.2 |
| | over 18 t / max. 3 axles | 24.6 | 32.8 | 8.2 | 33.3 |
| | over 18 t / from 4 axles | 26.0 | 35.4 | 9.4 | 36.2 |
| Euro 2 | 7.5 to under 12 t | 14.5 | 19.6 | 5.1 | 35.2 |
| | 12 to 18T | 19.2 | 24.6 | 5.4 | 28.1 |
| | over 18 t / max. 3 axles | 23.5 | 32.3 | 8.8 | 37.4 |
| | over 18 t / from 4 axles | 24.9 | 34.9 | 10.0 | 40.2 |
| Euro 3 / 2+ | 7.5 to under 12 t | 13.4 | 17.1 | 3.7 | 27.6 |
| | 12 to 18T | 18.1 | 22.6 | 4.5 | 24.9 |
| | over 18 t / max. 3 axles | 22:4 | 29.3 | 6.9 | 30.8 |
| | over 18 t / from 4 axles | 23.8 | 31:6 | 7.8 | 32.8 |
| Euro 4 / 3+ | 7.5 to under 12 t | 10.1 | 14.2 | 4.1 | 40.6 |
| | 12 to 18T | 14.8 | 18.8 | 4.0 | 27.0 |
| | over 18 t / max. 3 axles | 19.1 | 23.9 | 4.8 | 25.1 |
| | over 18 t / from 4 axles | 20.5 | 25.4 | 4.9 | 23.9 |
| Euro 5 / EEV 1 | 7.5 to under 12 t | 9.0 | 12.6 | 3.6 | 40.0 |
| | 12 to 18T | 13.7 | 17.7 | 4.0 | 29.2 |
| | over 18 t / max. 3 axles | 18.0 | 22:1 | 4.1 | 22.8 |
| | over 18 t / from 4 axles | 19.4 | 22.9 | 3.5 | 18.0 |
| Euro 6 | 7.5 to under 12 t | 7.9 | 9.8 | 1.9 | 24.1 |
| | 12 to 18T | 12.6 | 14.0 | 1.4 | 11.1 |
| | over 18 t / max. 3 axles | 16.9 | 18.1 | 1.2 | 7.1 |
| | over 18 t / from 4 axles | 18.3 | 19.0 | 0.7 | 3.8 |