Girteka Logistics becomes one of DHL's 1st Green Carriers
You can read this article in 2 minutes
Lithuanian haulage giant Girteka Logistics has been announced as one of road transport companies on DHL's Green Carrier list.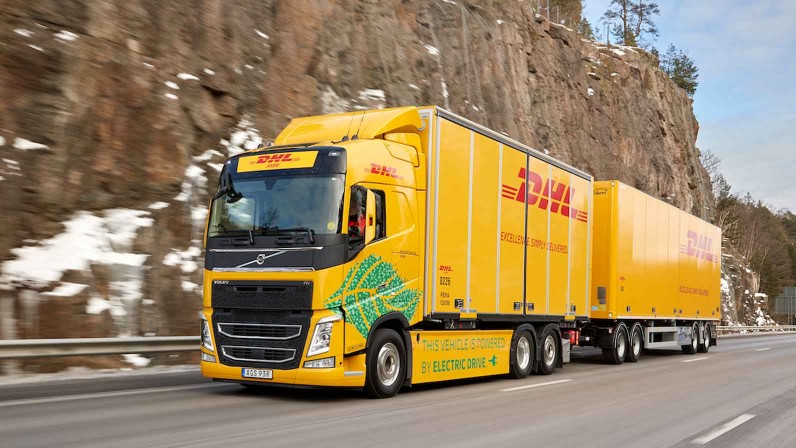 In the process of producing the list, DHL says it surveyed more than 600 selected service partners from Germany, Belgium, Spain, and the Netherlands on their sustainability performance. According to the German logistics giant, Girteka Logistics was one of the first companies to receive the certificate.
"We are proud to be one of the first forwarding companies to receive this certificate. It encourages us to continue focusing more on alternative drive technologies in the future," said Pavel Kveten, the Chief Operating Officer (COO) of the European Business Unit at Girteka Logistics.
DHL believes that by certifying its green subcontractors, it can underline its responsibility in terms of sustainability and climate change while at the same time creating the necessary transparency for its stakeholders.
"Decarbonizing trade lanes and supply chains is a joint effort and has to be built on transparency and collaboration. With our DHL Green Carrier Certification, we have implemented uniform and transparent criteria when it comes to cooperating with our ground carriers going forward. This approach brings us all another step closer to our ambitious goal of true climate-neutral transport," Andreas Mündel, Senior Vice President Strategy & Operation Programs at Deutsche Post DHL Group.
Keen to stress its green credentials in light of the news, Girteka Logistics issued statement highlighting the fact it operates a very young fleet of trucks powered by the latest Euro 6 diesel standard engines.
In addition, the company, together with its partners, has looked to utilize Hydrotreated Vegetable Oil (HVO) and intermodal train solutions that reduce the CO2 emissions of road transport by up to 85% and 90%, respectively. The Lithuanian hauliers, besides other European Clean Trucking Alliance (ECTA) members, welcomed the 'Fit for 55' legislative package by the European Commission (EC), which aims to reduce the bloc's emissions by at least 55% by 2030 compared to 1990 levels.