Heavy snowfall in Spain halts trucks, resulting in empty supermarket shelves
You can read this article in 3 minutes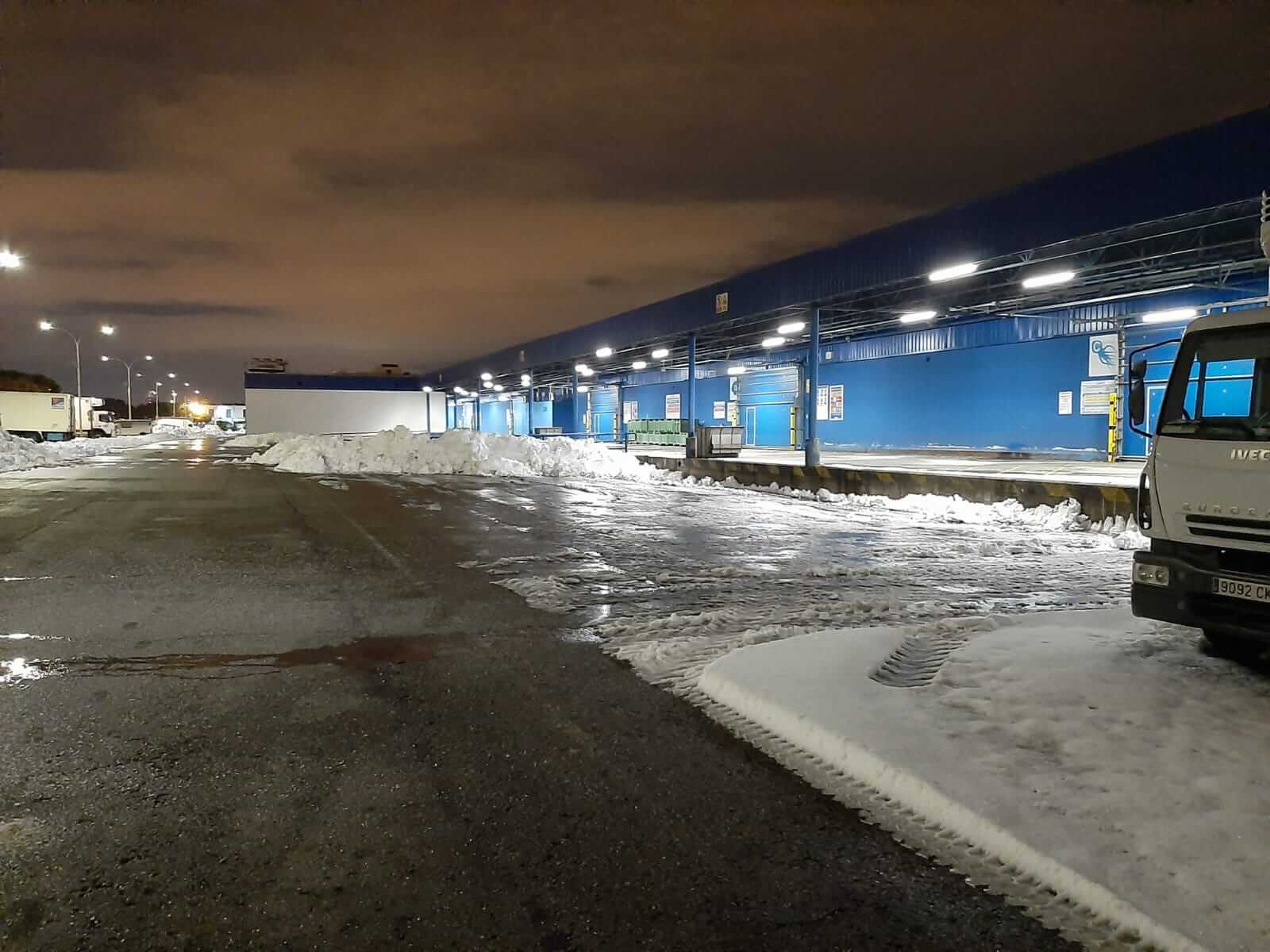 The effect of the weekend snowfall and road closures became apparent in Spanish supermarkets this morning; local media reports showed shelves were running low on fresh food.
More than 11 thousand lorries ended up getting stuck in the snow last weekend.
Although most of the HGVs were rescued by Sunday afternoon, the effect of the delay was evident early in the morning; many supermarkets in the Spanish capital had suffered food shortages because the lorries simply couldn't get there on time.
The problem wasn't only visible in Madrid either; cities like Bilbao were hit too. In a bid to get their deliveries delivered to branches across the country, some large supermarket chains used smaller trucks and vans to pick up loads.
Various sources reported that about 1,000 trucks from Andalusia were stranded on the roads as a result of the rare snowfall. About 40 of these HGVs still hadn't reached their final destination in Bailén by yesterday evening, though they are expected to arrive today.
‼️ATENCIÓN‼️
🆕 Os comunicamos que esta noche (madrugada del martes) el #MercadoPescados en @mercamadrid_hoy retoma su actividad.
Teniendo en cuenta las posibles dificultades en las comunicaciones AMPLIAMOS HORARIO DE VENTA HASTA LAS 11 DE LA MAÑANA.
#Filomena❄️ pic.twitter.com/BVOJmksVHg

— AEMPM (@AEMPM_) January 11, 2021
Mercamadrid, the main market for perishable products in Europe, and the second in the world, supplies 12 million consumers across A 500 kilometre radius. It was able to open its doors this morning, however, stocks still haven't returned to their normal, reports abc.es.
🆕Espectacular actitud de trabajador@s y empresas de mercamadrid que progresivamente recuperan su ritmo de trabajo 💪🏼 para garantizar el abastecimiento de alimentos frescos para la población 🐟🍌🥩✅
👉🏻La unidad alimentaria registra ya una entrada de ➕ de 1000 🚛 abastecedores pic.twitter.com/5rdowTt93A

— Mercamadrid (@mercamadrid_hoy) January 12, 2021
---
Photo credit @ AEMPM/ Twitter