History of transport part 1. From Roman vistas to tarred roads
You can read this article in 4 minutes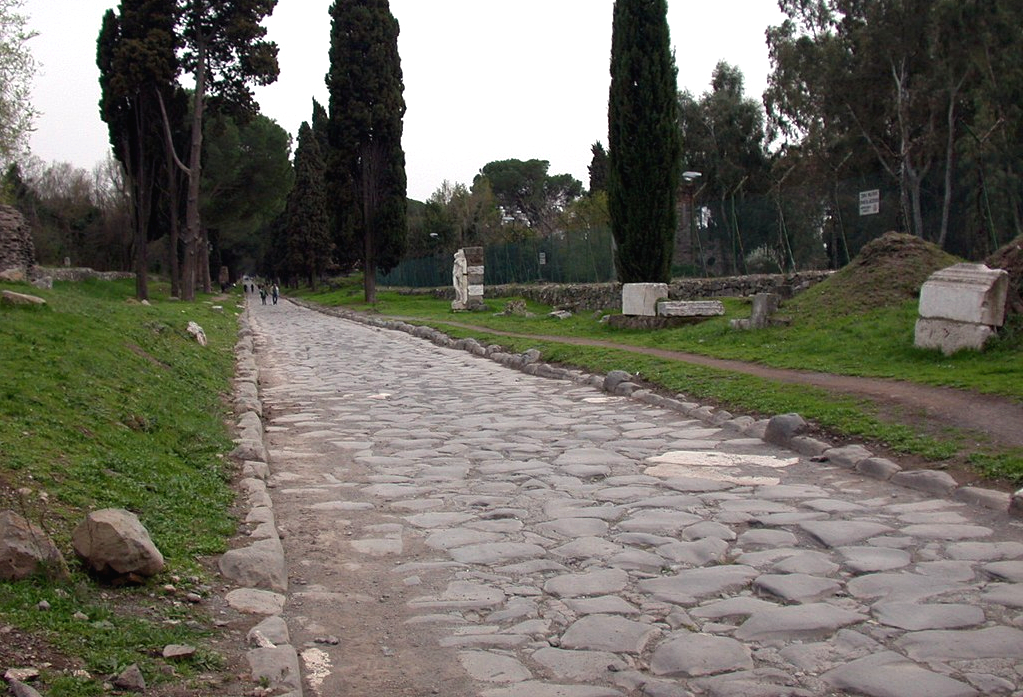 Today we start a new series of articles for transport fans. Every week on Friday, we will be publishing new episodes about the most important events and curiosities from the history of transport. From the first roads to internal combustion engines, you will learn about the greatest wonders of technology, inventions, and their creators.
The Romans built 400 thousand km of roads, including over 80 thousand km with a stone surface. With the fall of the Roman empire, the state that maintained the vistas disappeared and many of them fell into oblivion. Further trips were dangerous and very tedious. Even in Great Britain, associated with good roads, transport in the eighteenth century was on animals, because the cars were not able to overcome the road bumps. Even six wagons were needed to pull a lightweight wagon because of the humps and numerous mud bogs, which sometimes reached the animal's belly!
In the same century, however, personal and cargo cars appeared harnessed by six or more horses. These maintained constant communication between the most important cities of the kingdom. The trip from Bristol to London (170 km) took 6 days and the demand was high. Efficient transport also required a post office.
Industrial Revolution
Industrial Revolution took place in the British Isles in 1770-1840 and contributed to the rapid population growth, which increased from 7.2 million in 1751 to 20.8 million within the same century. Half of the population lived in cities. Urbanization required efficient food transport to cities, raw materials to factories and ready products to recipients.
The roads were unprepared for growing traffic. Despite the difficulties, the number of road connections increased. At the beginning of the 19th century, it was possible to get from London to Edinburgh (540 km) in 10 days, for a salty fee of four pounds and 10 shillings. The government introduced tolls from which it financed the maintenance of highways.
"Flying machines on steel springs" entered the roads
Carriages were also getting better – progress in metallurgy enabled the production of steel springs. "Flying machines on steel springs" – as the public named postal stagecoaches – rushed through roads and villages with a "dizzying" speed of 9-10 km/h. Postal stagecoaches were faster than regular carriages, but also more expensive: driving from London to Edinburgh cost 15 pounds and 15 shillings.
It was the golden period of the stagecoach, although in 1838 toll was collected for every fifth mile out of a total of 125 thousand miles of British roads. As an industry, road construction made rapid progress. John Macadam invented the cheapest way of building roads: he used broken stone, which then rolled, molded into a level, solid surface. This technique is used today, but now the surfaces are also tarred.
In the next episode of Transportation History in Trans.INFO:
How Prince Bridgewater became one of the richest Britons, thanks to the fact that he built a canal and cut the costs of coal transport by half.