Claim Maersk is primarily a tech firm sparks debate among senior staff
You can read this article in 5 minutes
In an interview with the Danish press last week, Maersk's senior engineering manager said that technology was the company's core business - sparking a strong response from one of the shipping giant's board members.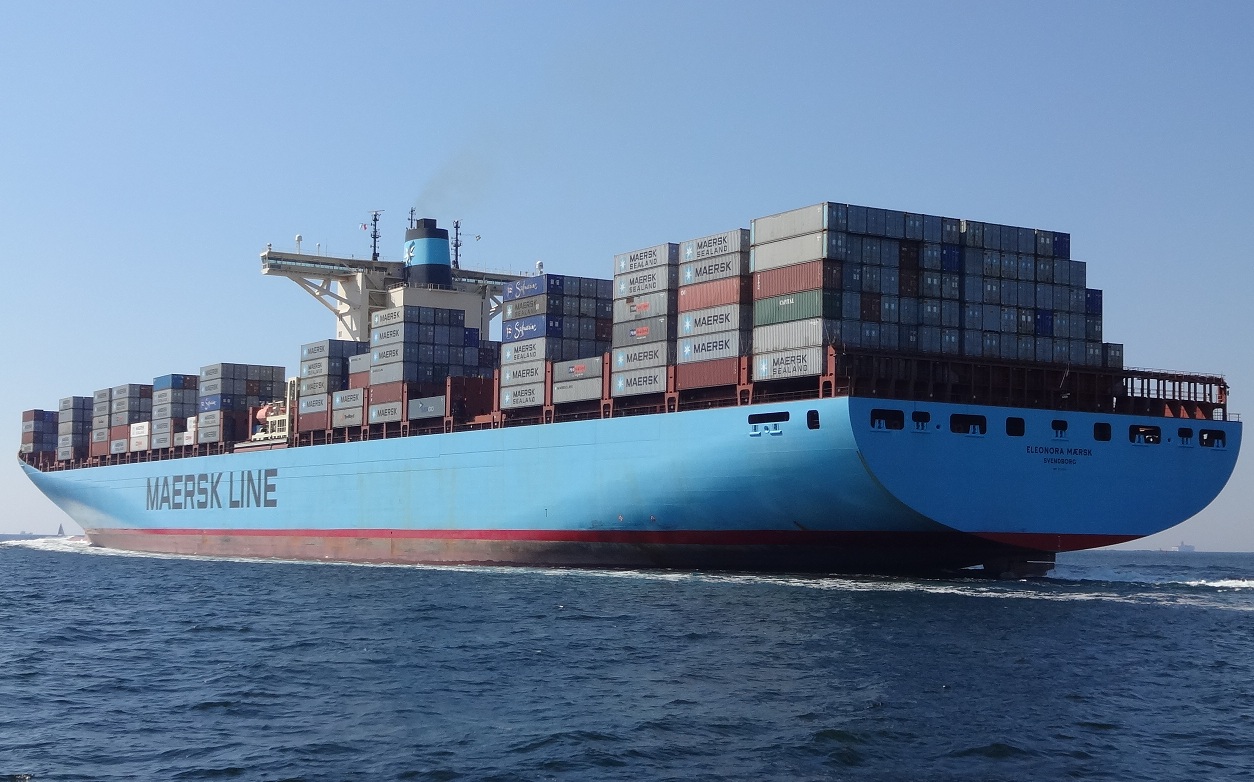 The debate became public following an interesting interview in the Danish press that featured Søren Vind, AP Møller Mærsk's senior engineering manager and head of forecasting.
The main focus of the interview was on Maersk's strategy when it comes to recruiting employees with a high degree of IT competencies. The company is said to be looking for data engineers, data scientists, software engineers, front-end and back-end developers as well as product owners.
The well known shipping company, who currently have the world's largest fleet, is even sponsoring e-sports events in a bid to attract new talent.
Commenting on the need to recruit the right people, Vind told version2.dk:
"In short, if we do not attract the right talent in technology, we can not execute on our overall strategy. Maersk used to be an industrial company that had technology on its side. Now it's a technology company that has some physical devices that need to be moved around. We operate some ships and terminals, but at its core we are a technology company. If we do not attract the right people, we can not compete. It's that simple," said Vind.
The comments from Maersk's senior engineering manager did not, however, go down a treat with Captain Thomas Lindegaard Madsen, a member of the company's board.
Writing on his LinkedIn profile, Captain Madsen emphasised his view that Maersk is not yet a tech company:
"Yes, we want to be the "Integrator of Logistics", and for that we need to embrace digitalisation and onboard a lot of new technology specialists. We want to be a company that goes #alltheway for our customers equally at sea and ashore, and to achieve this we need all hands and competencies. Our 12,000 seafarers have operated our vessels through the pandemic without working from home and their efforts and sacrifices have been a huge part of our results. To us Maersk is not yet a tech company. To us, all employees in Maersk make a difference to society!"
Madsen's comments then brought about something of an apology from Vind himself. Replying to Madsen's post, Vind said:
"I am sorry it comes across like not recognising all the other super important people in the company. My intent was simply to communicate — to an IT media — that here technology is not seen as a cost center, but as an enabler for improved customer satisfaction and improved operations. Not take anything from anyone, we for sure need all the great hands and competencies throughout the business to succeed."
Vind continued:
"I am well aware of the heroic efforts of our seafarers the last 18 months, and played a part in building the software tool that has enabled crew changes for those in extended stays. Before that, our colleagues in Marine HR did not have a good way to arrange for crew relief when the pandemic broke out. I'm very proud having contributed to that. Thanks for the reminder that I need to be sharper in my communication!"
Although 'the spat' may not exactly seem that heated, Trans.INFO understands that Madsen's post was a originally a lot more direct and was later edited to water down the severity of the message.
A renowned shipping expert also thinks that the public argument could be signs of "deep frustrations" within the company. Also writing on LinkedIn, Vespucci Maritime CEO Lars Jensen said:
"the fact that this discussion was not taken internally in Maersk and/or at the board but in full public to me indicates there are deep frustrations amongst some in the company. Perhaps not about the strategy as such, but certainly about how Maersk is portraying themselves externally."
Moreover, Jensen was among those to see the original post before it was edited:
"a key element was that in the original posting it was made very clear that there was a feeling of disconnection with the sentiment portrayed by the IT section. The author acknowledged the need to embrace technology but specifically included the following phrasing: "But we are NOT a tech company who "happens" to operate ships" (author's use of all-caps, not mine). This appeared to imply in internal issue in the self-understanding of the role of tech within the shipping company."
---
Photo: ChrisPsi, CC BY-SA 3.0, via Wikimedia Commons