Nexxiot tech to provide real-time data of every Hapag-Lloyd container movement
You can read this article in 3 minutes
Nexxiot, a supplier of supply chain visibility hardware, has announced it will digitalise a significant share of Hapag-Lloyd's 3 mio TEU fleet using its Globehopper Edge devices. This, says Nexxiot, will provide innovative IoT technology and analytics, enabling worldwide monitoring of shipping containers for the first time. Nexxiot adds that as a result of the deal, Hapag-Lloyd will be the first carrier in the world to be able to monitor and analyze the location, movements, and status of its standard containers in real-time.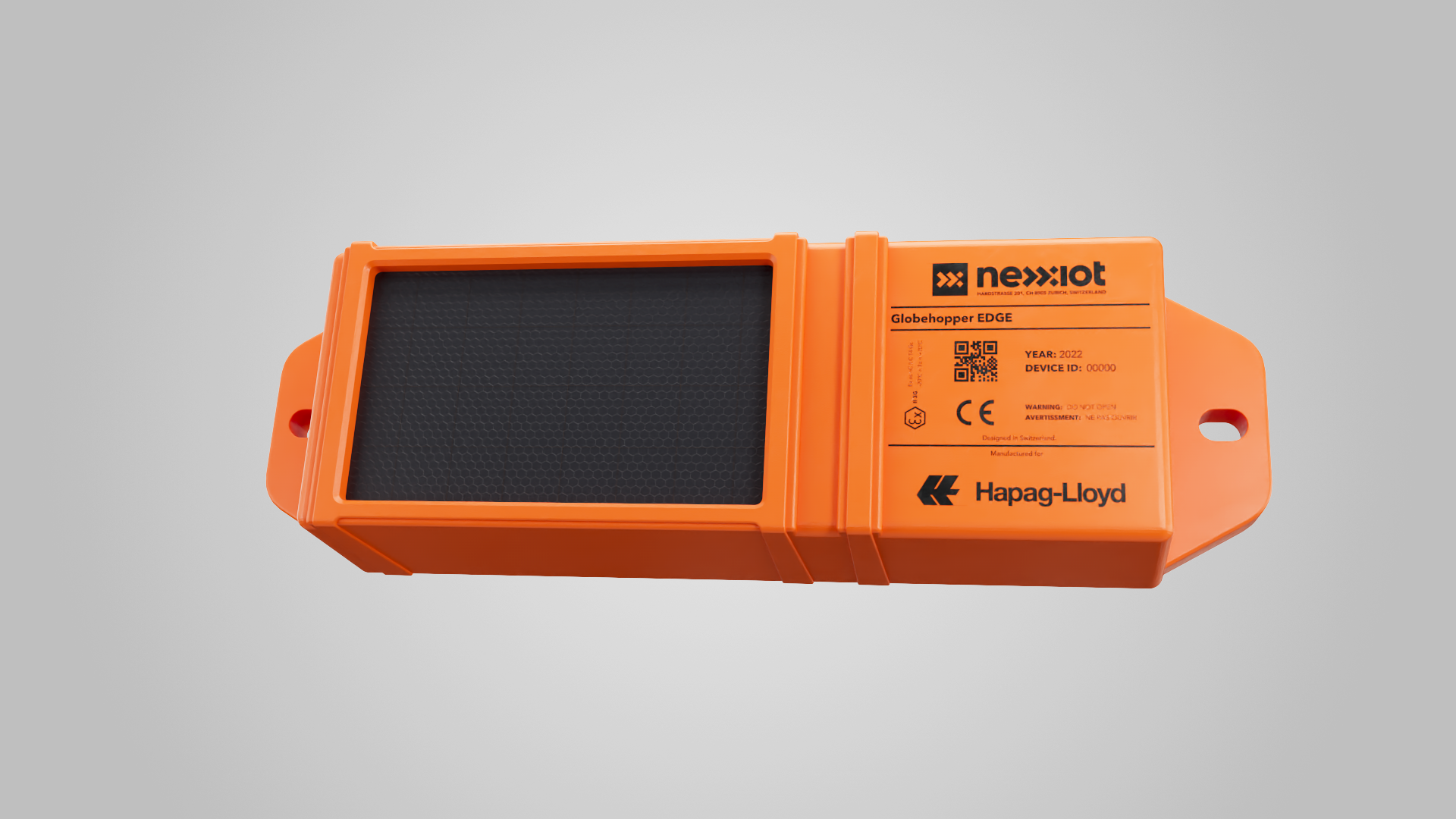 The IoT device powering the transformation is Nexxiot's Globehopper Edge, which transmits real-time location and temperature data, monitors container impacts, and can connect to other sensors via Bluetooth.
"This is the largest deployment of active hardware monitoring devices to date in the ocean and intermodal shipping space, with the potential to create a vastly more efficient and sustainable global supply chain," said Stefan Kalmund, CEO of Nexxiot. "The location, status and associated processes of 'dry' containers on the high seas as well as during inland transportation are mostly untraceable today. TradeTech projects, such as those implemented by Hapag-Lloyd with Nexxiot as a system partner, change this paradigm."
As part of Hapag-Lloyd LIVE service, the shipping company will next year be the first carrier in the world with the ability to provide all customers with real-time data and full transparency about every container movement.
"Nexxiot as a system partner provides us with an important technological building block," said Olaf Habert, Director Container Applications at Hapag-Lloyd. "This allows us to detect delays earlier, automatically inform the affected customers and initiate countermeasures quickly. We are firmly convinced that not only our customers benefit from the new technology, but that this new approach will revolutionize the entire container shipping industry."
In order to ensure the safety and security of crew, cargo and ships, the devices are designed and certified in accordance with the ATEX Product Directive for use in potentially flammable or explosive environments (Zone 2). The data is processed using the latest algorithms and Big Data analytics create essential business intelligence on container fleet utilization, critical events, and supply chain processes for all stakeholders across the value network.
The news is a reminder of the importance of hardware in the supply chain visibility space, where a considerable amount of focus has has been on the software side of things and the battle between big players like FourKites, project44 and Sixfold.