RHA: unemployed don't have £7,000 to train as lorry drivers
You can read this article in 5 minutes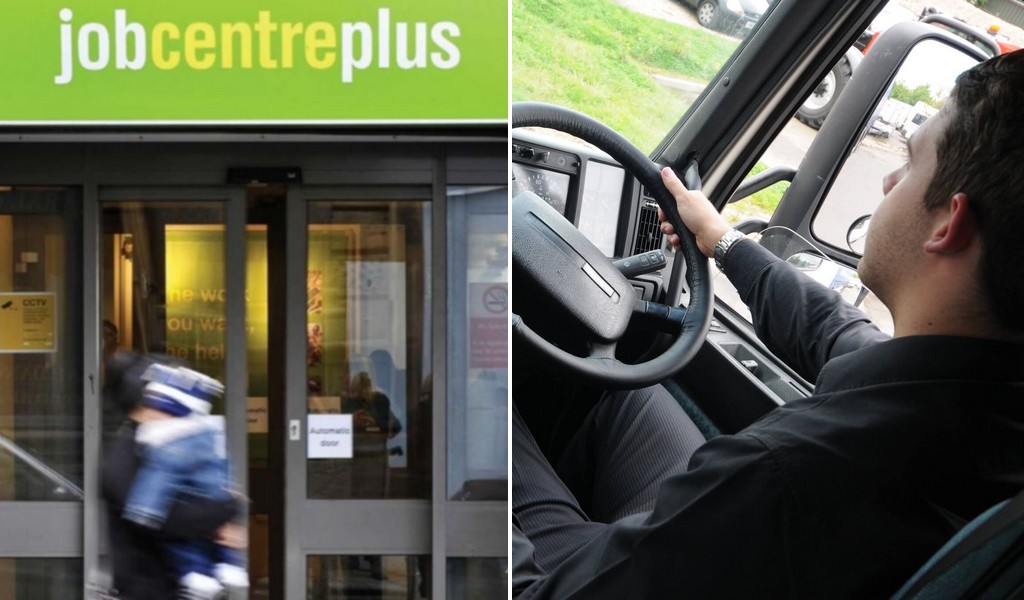 In an interview about the UK's lorry driver shortage, RHA managing director Rod McKenzie has told BBC Radio Kent that small hauliers don't have the means to upp wages, while the cost of training is preventing unemployed Brits from becoming professional truckers.
Speaking during today's episode of Breakfast on BBC Radio Kent, McKenzie told listeners that there were numerous reasons for the shortage, including EU drivers heading home, truckers retiring, HGV drivers changing career during lockdown, poor working conditions and expensive training costs:
Yeah, there's a lot of reasons, and some of them are very long standing. We have a number of older drivers who are retiring. When Brexit happened, a lot of European drivers went home. The covid lockdown and furlough has, I think, led some drivers to consider their futures and whether there are other things they could do with their lives. The cost of training is a massive barrier at 7,000 pounds a driver, and not many of us have that sort of money in the bank account to train ourselves. The treatment of drivers is pretty poor. You know, toilet facilities are few and far between. And they're often treated quite rudely, both at delivery depots and elsewhere. We've also lost 30,000 driving tests in the past year, which hasn't helped. And then there's IR35, which is a tax change which has affected the tax status of some of them, has again, made them want to hang up their boots.
McKenzie was then asked by the radio host if the unemployed "could step into the breach". In his reply,  the Road Haulage Association's Managing Director stressed that the 7,000 pounds training costs make it impossible for unemployed persons to train as HGV drivers:
It's a good question, but the the barrier is the money. Because someone said to me this week, why don't we get unemployed people to do this? Well, how many unemployed people have got 7,000 pounds in their bank account to cover the cost of training to be a lorry driver? And at the end of the day, you know, they don't get that much money back. So many people will look at that as not a very good investment. And the impact you're right on all of us is huge, you know, the food sectors reopening properly next week with you know, indoor eating and all that. And we've got one very top truck company, which has 80 vehicles, and they can't find any drivers to drive them. So how we're going to get that stuff in our restaurants and supermarkets and elsewhere is a real worry.
Before the end of the interview, McKenzie was also asked if it was possible to increase wages. In response to that, the RHA Manager Director said that upping wages is beyond the means of most small hauliers. He also said he was in favour of training loans as well as measures to make it easier to employ drivers from abroad:
In brief, upping wages, if you're a 1 or 2% margin company, which most small hauliers are, that's pretty much beyond you. In terms of other solutions, I think there are some – we should put lorry drivers on the shortage occupation list. They're currently not and they should be. There should be training loans to meet the cost of apprenticeships. You know, I've talked about the cost of that. And there needs to be less red tape for small and medium businesses to be able to train lorry drivers. I think we also need a seasonal workers allowance like we do have fruit pickers and others, to allow lorry drivers to come in and help us out. And that should be extended to lorry drivers.
Finally, McKenzie revealed that the RHA had written to Transport Secretary Grant Shapps to request the changes proposed above. He also warned that delivery times are already being significantly delayed as a result of the driver shortage:
This is happening. It's happening right now. It's going to get worse next week. And people are going to start to notice this if they haven't already in terms of their delivery, and there'll be average delivery. I'm just going to say briefly – the average delivery time, which used to be 24 hours, has gone up to 80 hours in our industry.
---
Photo credits: J J Ellison / Wikimedia Commons + Mark Eslick / Flickr