The confusion around Tyrol continues. Brussels criticises checks and Austrians are planning further restrictions on trucks.
You can read this article in 5 minutes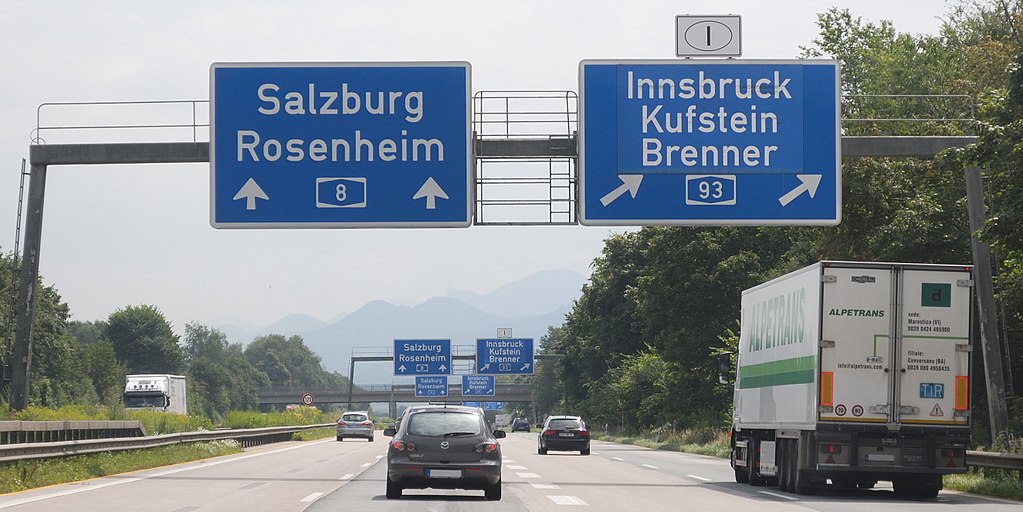 Block checks violate the EU's freedom of movement of services and goods, yet this year Tyrol has increased their number. Germany brought an action against Austria before the EU Court of Justice, with EU Transport Commissioner Violeta Bulc taking the lead. Checks, however, are not the only inconvenience for European carriers.
In April last year, after the intervention of Bavarian carriers, the European Commissioner for Transport, Violeta Bulc, urged the Austrians to reduce the number of checks. At the time, the European Commission considered this solution to be 'disproportionate and unhelpful'. 
Let us recall that in 2018, Tyrol organised a total of 26 block checks and, despite warnings from Brussels, in 2019 increased their number to 32, and at the beginning of June they decided on another additional period. Block checks, i.e. the passage of up to 300 trucks per hour across the border, almost every time cause long queues on the Bavarian motorway. To this end, Germany is preparing a case against Austria before the EU Court of Justice. Violeta Bulc also spoke on the matter again. 
We have informed the relevant authorities in Austria that we do not agree with this solution being applied so often," the Commissioner's letter to the German and Italian governments reads. Italy and Germany jointly sent a letter to the European Commission in which they complained about the serious difficulties associated with Brenner checks.
"In our view, this is only justified in emergency situations in order to avoid congestion on the motorway. If checks are applied every time the authorities in Tyrol expect more traffic, this is a disproportionate measure," continues Violeta Bulc. 
Ban on transit
At the end of June, Tyrol introduced a ban on transit on local roads in the metropolitan areas of Innsbruck and Wipptal. These roads are used more frequently during the summer season by drivers to avoid traffic jams on motorways or tolls. The government of Tyrol made this decision for the benefit of people living in smaller towns and cities, where traffic has increased as a result of motorway avoidance by drivers. The ban applies until 14 September on all Saturdays and Sundays (from 7 a.m. on Saturday to 7 p.m. on Sunday).
In addition, at the beginning of July, Günther Platter, head of the Tyrol government, announced that a transit ban would be imposed on further lower category roads in the districts of Reutte and Kufstein. They will be valid for the same hours as this weekend (6-7 July). 
It should be remembered that also from 6 July the motorways in this region will be subject to an additional summer ban on truck traffic (detailed information about this can be found in our article).
Extension of the sectoral ban on truck traffic
As if there were not enough checks and bans, Tyrol is also preparing to extend the sectoral ban on truck traffic on A12 to other groups of goods. Initially, the stricter regulations were supposed to come into force on 1 October this year, but according to the Austrian media, this is likely to be delayed until 1 January 2020. 
Currently, on the Inntal motorway, vehicles over 7.5 t cannot transport goods belonging to the following 8 groups:
wastes listed in the European Waste Catalogue;

rocks, earth, rubble;

round logs (wood) and cork;

motor vehicles (mopeds, motorcycles, quads, passenger cars, trucks up to 3.5 t);

non-ferrous metal ores and iron ores;

steel, excluding reinforcing and building steel for supplying construction sites;

marble and travertine;

ceramic tiles.
From 1 January, further groups of goods will be banned:
paper and cardboard, 

limestone and plaster, 

pipes, conduits and hollow profiles,

grain,

liquid petroleum products.
But that's not all – the sectoral traffic ban will also apply to Euro 6 trucks next year. The only exception will be Euro 6 trucks equipped with 6D technology.
Photo: Wikimedia / Jochen Teufel CCA SA 3.0