There's a Europe-wide HGV driver shortage. So why do UK supply chains seem more disrupted?
You can read this article in 12 minutes
A recent report by Transport Intelligence highlighted the fact that Britain is not alone in Europe when it comes to HGV driver shortages. Data from 2020 shows Germany short of 45,00-65,000  drivers, while in Poland, whose population is just over 50% of the UK's, the number is almost 124,000 - noticeably higher than the 100,000 UK figure referred to by the RHA. Despite this, shelves in Poland's supermarkets are fully stocked. Moreover, there are next-to-no reports of pubs or restaurants experiencing supply chain issues. Naturally, this begs the question, how can this disparity exist despite the driver shortage arguably being worse in Poland? In order to find out why, we spoke to Michael Clover, Transport Intelligence's Head Of Commercial Development.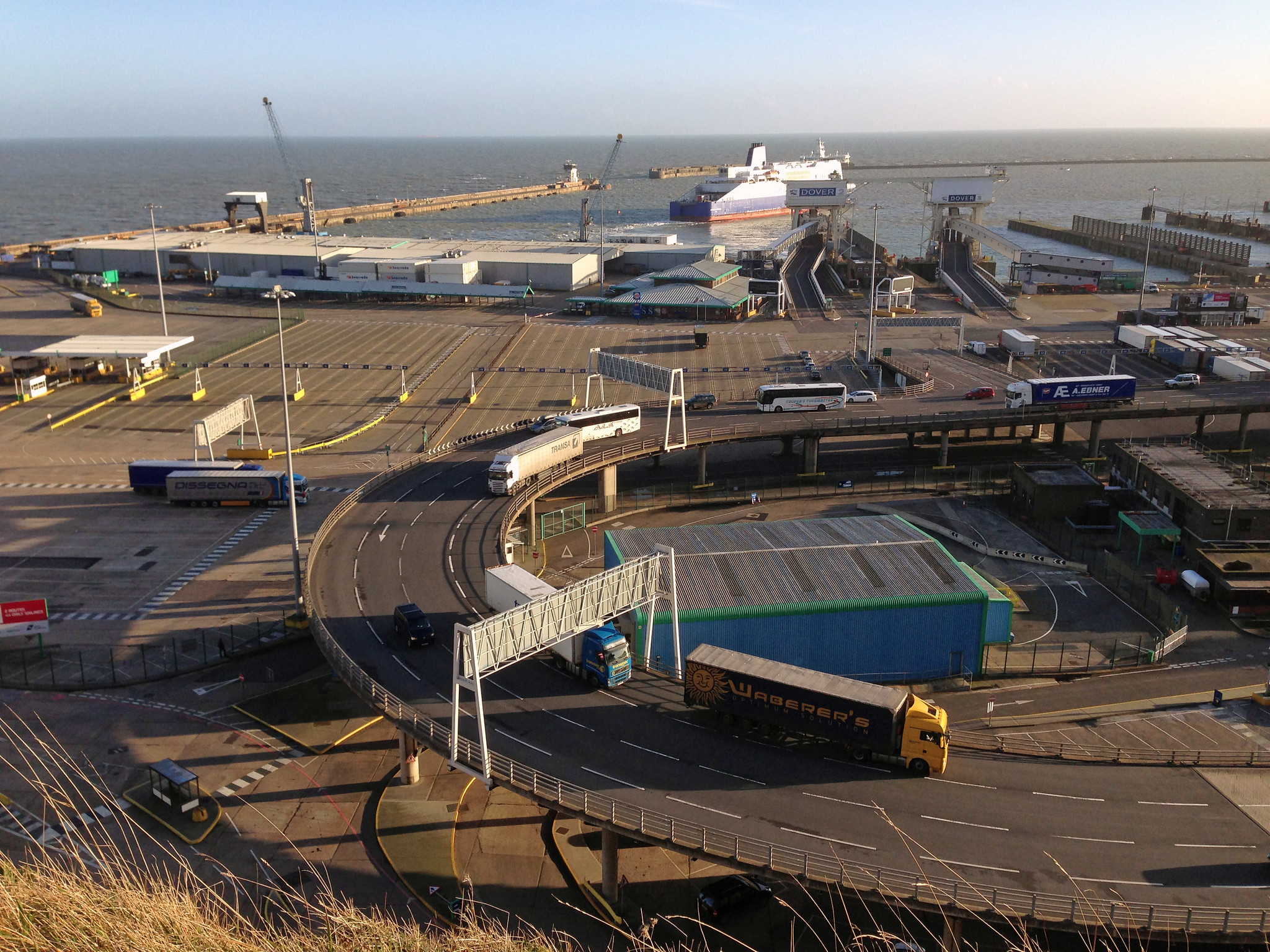 After being asked that very question regarding the driver shortages in Poland and the apparent disparity in supply chain disruption compared to Great Britain, Mr Clover explained that post-Brexit changes have been an additional factor for UK supply chains.
Besides the movement of drivers from the UK to the EU caused by coronavirus and Brexit, Mr Clover said the drop in the number of cabotage transports conducted in Britain post-Brexit has reduced capacity and presented extra challenges.
In addition, while Poland has lost drivers to foreign companies who can pay more, Mr Clover added that this loss has somewhat been offset by international drivers  picking up loads into the country:
"The most obvious reasons why there's such a difference between, for example, the UK situation and the situation in continental Europe, are the changes with Brexit and so on and the decline in the number of international drivers, as well as the use of cabotage operations to supplement the overall demand.
In the UK, at the very time when we need even more capacity in the market in terms of lorry drivers, and the use of international drivers, the global supply chain system has been in a state of dysfunction to some degree.
It's obviously something that many other European countries are dealing with too. But when we look at the port disruption that we've had in the UK, like the situation around Felixstowe and Harwich for the last year or so, it's clear the UK faces a range of challenges that have made the UK's supply chain situation more severe than other European countries. 
There's also been a lot of disruption with transshipments from Rotterdam, Antwerp or other Northwestern European ports, while there's a need for drivers to make those trips from the European ports across to the UK. That has obviously been disrupted by the regulations that need to be attended to in terms of crossing the channel, including COVID testing and and new brexit related paperwork.
So it's those factors that have made things so acute in the UK market. At least that's what we've been hearing when speaking with the shippers that we do our research with, as well as the road freight operators. However, all these issues are compounded  by the fact that the whole global system is in such a state of dysfunction.
If we look at the European markets, and take Poland, for example, there's also a lot of drivers who've obviously gone abroad to undertake work in Western European markets where the wages are higher and the rates are higher. So there's that flight of people with this skill from those countries as well, which is why we see a shortfall in places like that.
On the other hand, at the same time, obviously, they're able to supplement it with the international drivers who can come in and undertake loads to take pressure off domestic capacity. Therefore, it's somewhat offset, which is not really the case in the UK market anymore."
Mr Clover then told Trans.INFO that as typically around 4-5% of total volume is transported by cabotage, any loss of this capacity can make a significant difference:
"If we look at the figures, around 4-5% of total volume is being moved by cabotage. So that's part of it, that makes a big difference to the capacity of the market. Also, I think we found that between 15,000 and 25,000 drivers or so have left the UK as EU nationals have returned to their home market. That extra capacity has gone out of the market in the UK as well. So there's that disruption which has really hurt the UK situation too. Obviously, that's not something which is a problem in the EU itself now."
If cabotage is one of the factors behind the added disruption the UK is facing in comparison to mainland Europe, could a relaxation of the rules help improve matters? In Mr Clover's opinion, it is difficult to judge. Even so, he believes "it certainly wouldn't hurt":
"It's an interesting question. I think we also have to consider that, obviously, there's always been a disparity and a trade imbalance between the UK and the European continent. So, there would have to be quite a strong incentive to make it more worthwhile to send your trucks across into the UK, even a couple of extra trips within the UK market, to make what would probably be an empty load back worthwhile. It certainly wouldn't hurt if companies were able to do that.
Even so, when you consider the structural problem in terms of the international drivers, the fact that there's a driver shortage and high demand across the rest of Europe, moving your capacity into the UK market and then not having a load coming back, or 60% not having a load back, is not very appealing for many companies.
What would change things, however, would be those freight rates on the load into the UK being high enough to balance out the fact that there's no backload. I think that's more likely to incentivize more companies to do it."
Ireland is another country whose supply chains are interesting to look at in comparison to Great Britain's. Ireland too is suffering from a HGV driver shortage, and has recently seen a shift in its supply chains, with more goods coming from the EU, and less goods going through the UK landbridge route.
Mr Clover doesn't expect a significant return to the landbridge unless a new settlement is reached, and adds that Ireland's membership of the EU single market means there is less friction at its border:
"In terms of Ireland being in the EU, even though it's not connected by land, it still has the same regulatory environment, which wouldn't inhibit food products at ports in the way that we have seen in Great Britain."
Meanwhile, at the time of our discussion with Mr Clover, Great Britain was due to introduce some customs and veterinary checks on EU goods, followed by full checks in January. There had been speculation that this would be delayed, and on Tuesday, the UK Government confirmed the postponement. 
Understandably, Mr Clover wouldn't be drawn on the speculation. He nonetheless made it clear that the checks would have caused some disruption had they been implemented as planned on October 1st:
"If those checks are imposed, we would expect them to be quite disruptive to supply chains. The lack of checks so far has helped to mitigate some of the impacts [of the new trading relationship] so far. We would expect to see similar sorts of disruptions to what we saw earlier this year with trucks going into Europe from Great Britain, with loads without the proper paperwork not getting through. So yes, we would expect that to be quite disruptive, if it were to happen in that way [as planned and according to the timetable]."
The fact nonetheless remains that driver shortages are having an impact on logistics throughout Europe. Therefore, the issue will have to be addressed by countries across the whole continent.
Although there is talk of improved salaries and facilities alleviating the issue and making the profession more attractive, most road transport firms will have to look at how to get the most out of their workforce for some time to come.
One of the ways that this can be done is via digital tools or relay systems, and as Mr Clover told Trans.INFO, such solutions can result in efficiency gains:
"Obviously, route optimization is one option and within that you have the relay system, technology and also different business models and platforms that actually facilitate sharing between different drivers and maybe different companies. 
It's something that can be implemented reasonably quickly. If you've got the technology and you can apply it, then that can take effect faster than adding drivers to the workforce. Although these implementations are often fraught with problems, if you've got to really scale solutions, that could be an important part of the solution. 
We do see when you look at use cases or case studies of implementations of route planning and route management, in some cases  you can see very large efficiency gains, depending on the point from which organizations are starting from.
There obviously is a lot of variation between road freight companies on how much route planning they'll do in a sophisticated or technologically enabled way. There can be some quite big gains though, say 10-20% reductions in miles driven and fuel consumed if you do that very well. Sometimes if you're starting from a relatively basic position, there's some big changes that could be made in that way.
Nevertheless, the difficulty with these different uses of technology is the sort of implementation and collaboration that might be required for things that concern different companies.
We've often seen road freight companies talking a good game about these kinds of things, and willingness to collaborate to resolve any issues or disruptions that you see, but in actual fact, it often doesn't really happen. For various business and competitive reasons, these collaborations often result in very little and breakdown.
So while this could be part of the solution, it's probably more likely to lead to minor gains for individual companies, rather than a new collaborative system."
Given the UK Government is currently ruling out a visa scheme for foreign drivers, and neither are there any plans to relax cabotage regulations while newly qualified UK drivers step in to fill the gap, it appears those digital solutions Mr Clover referred to will have a key role to play:
"It can help, and certainly together with a combination of lots of different minor gains, that's probably how the UK, and companies operating in the UK, will help to get round the challenges we're due to face in the next few months. And we expect to see similar solutions implemented across the rest of Europe as well, if there's other countries struggling with the same [driver shortage] issues."
---
Photo © Copyright diamond geezer and licensed for reuse under this Creative Commons Licence