Traffic restrictions on 130 roads in Spain. Heavy snowfall causes chaos
You can read this article in 2 minutes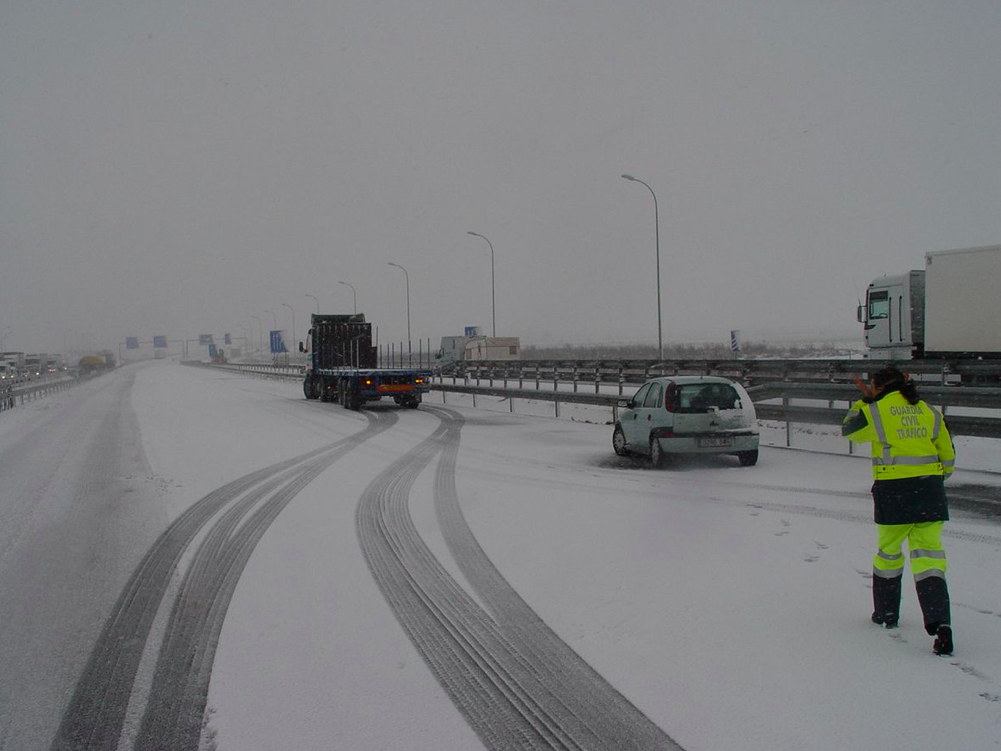 The General Directorate of Road Traffic (DGT) informs about weather alerts on Spanish roads. 130 sections of roads are closed to trucks. Their number is growing.
Due to snowfall, many roads in Spain are blocked. Weather alerts inform about the current conditions mainly in the north of the country. Yesterday, 46 collisions took place due to bad road conditions. The DGT website publishes the updates on the current state of roads and sections covered by traffic bans for trucks. There are currently around 130 of them.
Four levels of traffic restrictions
The DGT management explains in detail four weather alerts:
– Green – just starting to rain. Trucks should only move on the right lane. The maximum speed limit is 100 km/h on highways and on national roads 80 km/h. Mountain passes should be avoided.
– Yellow – the road surface is partly covered with snow. Driving ban for trucks.
– Red – road surface completely covered with snow. Driving ban for trucks.
– Black – road closed.
Hay 104 #carreteras afectadas por la #nieve. La mayoría de la red secundaria. Toda nuestra información sobre el estado de las #carreteras y el #tráfico la vas a encontrar en 👉 https://t.co/yB9BcvCEtZ o en el teléfono ☎️ 011
INFÓRMATE ℹ️ antes de emprender viaje 🚙🚗🚛🚲 pic.twitter.com/1QtRKZNan9

— Dir. Gral. Tráfico (@DGTes) 23 stycznia 2019
Photo: Twitter.com/DGT