UK: these are the documents British lorry drivers need after Brexit
You can read this article in 5 minutes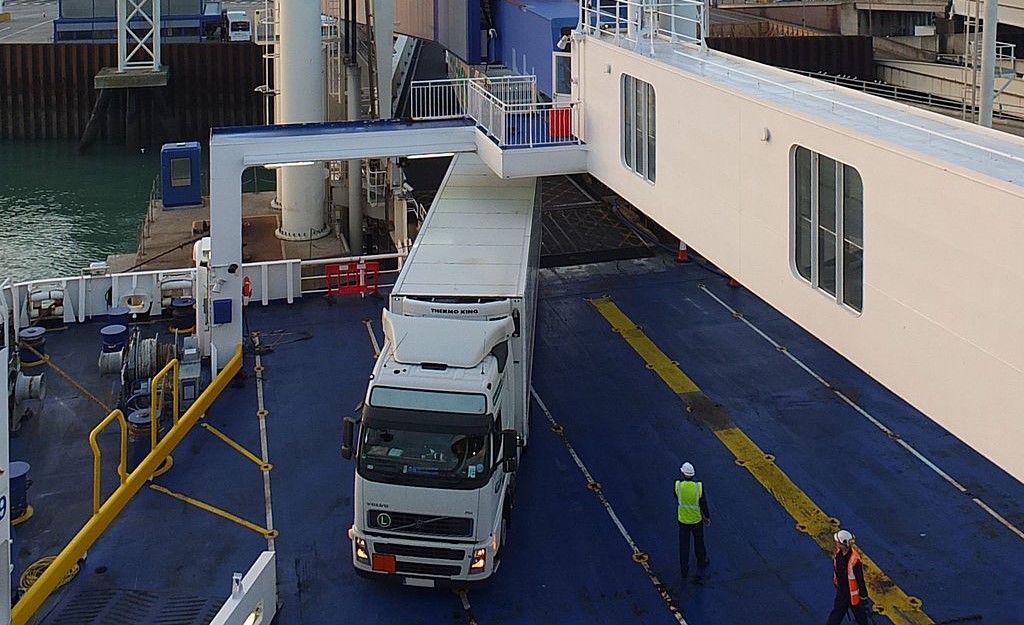 There are only 4 weeks left before the United Kingdom leaves the European Union, and British carriers still lack crucial information about the documents they need to be able to enter and drive in the EU. According to the website of the British government, carriers and drivers should have a valid passport, a correct driving licence and must comply with EU rules on drivers' hours and tachograph use. They might need an international driving permit and have to registrate their trailers with DVLA. There is still no information on the CPC cards – whether UK cards are going to be accepted in the EU or not.
These are the facts the British government has published for carriers about transporting goods abroad.
Valid passport and visa
All drivers, passengers and crew members need a valid passport. As the British government recommends, passports should have at least 6 months remaining from your date of travel. If you renewed your passport early, extra months would have been added to your new passport. These extra months will not count towards this so some passport holders will need to have more than 6 months remaining in order to travel
No British resident needs a visa for entry into any EU member states if they hold a British passport. But they may need a visa if they are travelling beyond the EU. You can check the visa regulations on the government's site.
Tachograph and CPC card
Drivers must comply with EU rules on drivers' hours and tachograph if they are driving a goods vehicle within the EU. From 29 March 2019, in the event of a no-deal Brexit, EU and EEA countries may not recognise UK-issued Driver CPC. UK drivers will still be able to operate in the EU with a UK-issued Driver CPC when driving vehicles covered by an ECMT permit, or any existing, reinstated or new bilateral arrangement.
UK nationals working for EU companies and driving in the EU and EEA will need a Driver CPC issued by an EU or EEA country. Before 29 March 2019 drivers can exchange their UK Driver CPC for an EU Driver CPC. To do this, drivers must apply to the relevant body in an EU or EEA country.
International driving permit (IDP)
If the UK leaves the EU without a deal on 29 March 2019, drivers might need an IDP to drive in all EU and European Economic Area (EEA) countries, apart from Ireland.
They will need:
a 1926 permit to drive in Liechtenstein
a 1949 permit to drive in Spain, Iceland, Malta and Cyprus
a 1968 permit to drive in all other EU countries, plus Norway and Switzerland
Drivers can get an IDP over the counter at the Post Office, it costs £5.50. To be eligible to get an IPD, they must be a GB or Northern Ireland resident, have a full UK driving licence and be 18 or over.
If a driver already has an IPD, it might not be accepted in some countries after 28 March 2019. You can check if the country you are visiting will still accept your 1926 or 1949 permit after this date. (The type of the permit is written on the front of the document.)
Trailer registration
From 28 March 2019, carriers must register commercial trailers over 750kg and all trailers over 3,500kg before they can travel through countries that have ratified the 1968 Vienna Convention on Road Traffic.
This includes these countries in the EU, EEA and Europe:
Albania, Andorra,  Armenia, Austria, Azerbaijan, Belarus, Belgium, Bosnia and Herzegovina,   Bulgaria, Croatia, Czech Republic, Denmark, Estonia, Finland, France, Georgia, Germany, Greece, Hungary, Italy, Kazakhstan, Latvia, Liechtenstein, Lithuania, Luxembourg, Macedonia, Moldova, Monaco, Montenegro, Netherlands, Norway, Poland, Portugal, Romania, Russia, San Marino, Serbia, Slovakia, Slovenia, Sweden, Switzerland, Ukraine.
Trailers making international journeys will need to be registered with the Driver and Vehicle Licensing Agency (DVLA), they must display their own registration plate (separate from the vehicle towing them). They also must be able to present the Trailer Registration Certificate to a foreign authority on request.
Registration happens at the DVLA and carriers need to know the manufacturer, the chassis number, the permissible maximum mass, the unladen mass of their trailer.
Carriers do not need to register trailers used in Spain, Cyprus or Malta. However, they need to register trailers if they drive them through any country listed above to reach these destinations.
Photo: Ad Meskens/ Wikimedia Commons