Watch out for fake German policemen. They ran away with 2000 euros from 2 truckers.
You can read this article in 3 minutes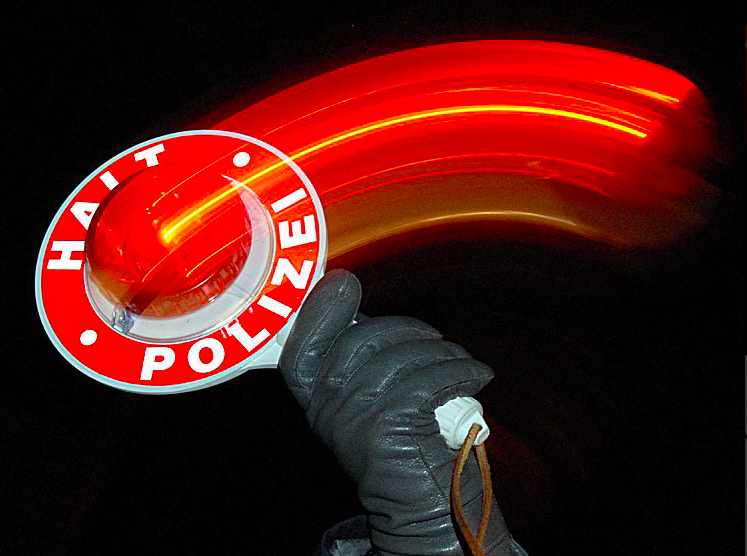 On Saturday night, truck drivers were stopped and checked by fake police officers. The perpetrators stole a large amount of money from the drivers.
Around 3:30 a.m. on Sunday, two Polish truck drivers were stopped for inspection on the A4 in Cologne. The perpetrators who pretended to be cops were in a black passenger car. A passenger of the vehicle showed the drivers through the window a police badge and then directed them with a gesture of his hand to the side of the road. First, he checked the documents of both drivers, then searched them and the vehicle. The perpetrator took €2,000 in cash from the truck and ran away to the car that left, tires squealing. 
According to the testimony of Poles, the man was about 40-45 years old, about 175 cm tall and had a short dark beard. He spoke German. He wore a black leather jacket, dark jeans and a baseball cap. There was a long-haired brunette in the car with the two men. The registration of the vehicle started with the letters 'AB'. 
The police in Cologne are now looking for witnesses of the false police check. Please contact them by phone: +49 221/2290 or e-mail poststelle.koeln@polizei.nrw.de.
"In the case of police checks and operational activities undertaken by police officers, as a rule, you may request the officer to provide their name, surname, unit and department. However, under the law, a police officer is only obliged to provide an identification number and authorisation," explains Paul Reich, a senior lawyer at TransCash.eu.
Every police officer in Germany is issued with a personal police card. "Since February 2018, the police ID card (police ID) has been the size of a credit card and gradually replaces the previous paper card," explains Reich.
"Despite the fact that there is no need for police officers to identify themselves, it is worth asking them to provide their identification number (police ID) and name and surname. Remember, a police officer acts only on the basis of the law and within the limits of the law," advises Paul Reich.
Photo: Twitter.com/112magazinde