What hauliers can do to reduce queues after UK leaves Single Market
You can read this article in 4 minutes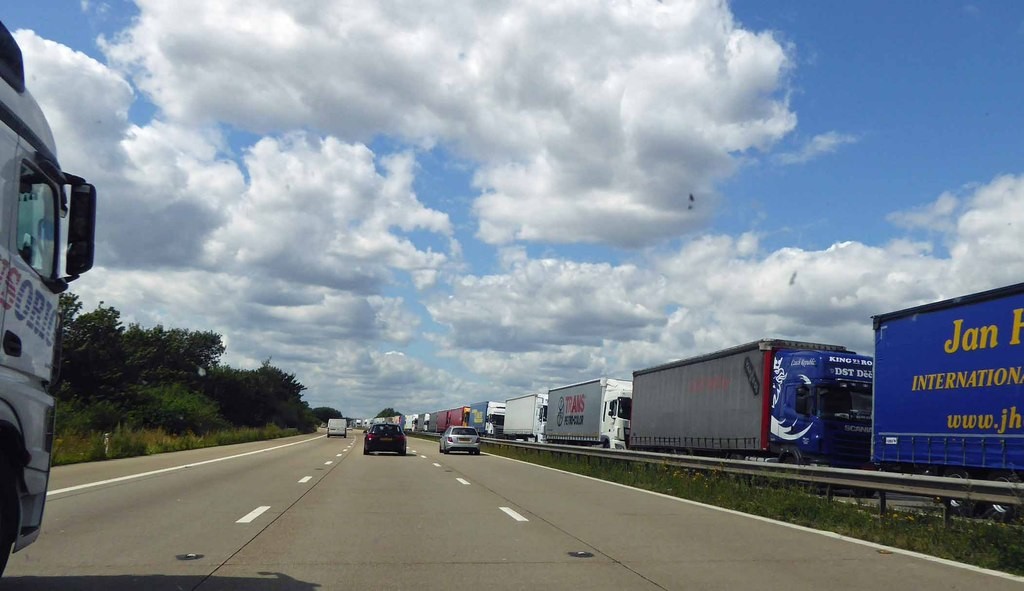 Last week, Michael Gove's letter to Logistics firms and organisations revealed that queues of 7,000 trucks could hit Kent in the event of a 'no deal' Brexit. Although that is a worst-case scenario, preparing for future EU/UK border crossings is still vital. Here's what Logistics UK encourage hauliers to do:
Get paperwork ready
Extra paperwork will naturally be required for cross-border trade – even if the UK sign a deal with the UK. A GB Economic Operator Registration and Identification number is just one example of what hauliers will need to avoid being stuck in queues,
as Logistics UK explained last month
:
All importers and export traders will need to ensure they have import and export paperwork and systems ready, whatever the outcome of the political negotiations. These include applying for a GB Economic Operator Registration and Identification (EORI) number which is needed before any goods can be moved, and knowing the Commodity Code and customs value of the goods, which are all needed to make a customs declaration and calculate duties.
Get to grips with the 8 new IT systems
Much has been said about the UK's Smart Freight system, which will only be in Beta when the UK leaves the EU Single Market on January 1st 2021. However, Logistics UK have pointed out that there are actually 8 IT systems to get familiar with:
Hauliers will need to understand and be able to use at least eight new IT systems to make Roll-On Roll-Off trade move efficiently – there are four separate systems required by the UK government and one for each of Ireland,  France, Belgium and the Netherlands.  All will take time to install and learn and should not be left to the last minute.
Small details can count – so look at your declarations to HRMC, and consider hiring an agent
The new trading relationship between the UK and the EU means that businesses will need to make a number of decisions in "innocuous" areas. Logistics UK say this includes looking at how to make declarations to HMRC systems, and whether to employ an agent.
There are many other areas which, while seemingly innocuous, could trip up the very best intentions of traders to maintain a seamless supply chain.  Businesses need to ask themselves have they considered how they will make declarations to HMRC systems, and whether they will employ an agent. It is also important to consider whether they can, and would benefit from, using any available simplifications or deferred customs declarations for standard goods.  All this takes time and needs to be factored into the planning process – leaving it to the last minute could be problematic at best.
Visit Logistics UK's Brexit Advice Hub
The situation with Brexit is evolving all the time, making it difficult to accurately keep track of what will be required of hauliers come 2021. Logistics UK's Brexit Advice Hub provides a wealth of information about the new trading relationship, and the site is kept up to date to provide assistance on each development as it happens.
And a tip from us – read Robert Hardy's export/import columns
Robert Hardy, Founder of The Customs Clearance Consortium, Brext Advisor and Registered Expert with EU Commission, has taken the time to produce 8 insight pieces on import/export process from the UK mainland to Northern Ireland, the Republic of Ireland, France and Italy. Every article in the series is available free of charge on our website here.
Of course, hauliers could do all these things and still end up stuck in queues next year. That said, we have already seen long queues form before the UK leaves the single market. In the last two weeks, Operation Stack has been initiated twice due to police checks in Dover and a strike in Calais.
Photo credit: Steve Fareham