Youngest HGV driver in the UK begins driving for Edinburgh firm
You can read this article in 2 minutes
Robbie Smith from Kirkliston in Edinburgh has become the youngest person to obtain an HGV driving license in the UK, Edinburgh Live reported yesterday. Robbie, who has just turned 18, has been working in his family's business since the age of 15. He obtained his C-class driving license just after his 18th birthday, and hopes to become an international driver travelling through Europe when old enough to sit the C+E test.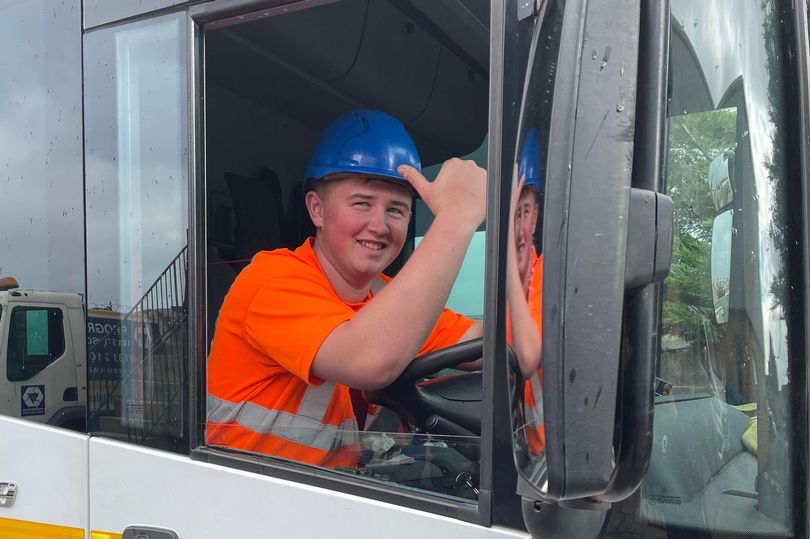 Robbie told Edinburgh Live that he has always been interested in trucks and could hardly wait to follow in his father's footsteps and become a HGV driver himself.
He passed his car driving licence at the age of 17 before going on to pass his class-C driving test just two months after turning 18.
What makes this achievement even more respectable is the fact he had only two days to train because the learning HGV was off the road for its MOT.
Robbie has been working in his family's business, Progressive Waste Solutions Ltd, since he was 15. He told Edinburgh Live that all his colleagues and family within the business had been supportive with advice and encouragement.
Photo credits @ Progressive Waste Solutions Ltd
"Since I left school at 15 I have been involved with lorries up until I've been able to drive, following all the different drivers' tips and advice gave me the confidence to drive them," the article states.
Needless to say, Duncan Smith, his father, the founder of the family business, is very proud of his son and his early career start.
"I didn't expect him to pass two months after his 18th birthday though! Everyone is really proud of him passing at such a young age and with only managing two days of training as well," said Smith, commenting on his son's success.
Now Robbie is dreaming about passing his C+E test and then driving across Europe as an international HGV driver.