700 electric lorries to join Amazon's UK fleet in next 3 years
You can read this article in 2 minutes
Amazon has announced a historic investment in its European fleet; the commercial giant is going to spend 1 billion euros on replacing its petrol- and diesel-driven vehicles with electric ones. The UK will see the arrival of 700 electric HGVs by 2025, Amazon said.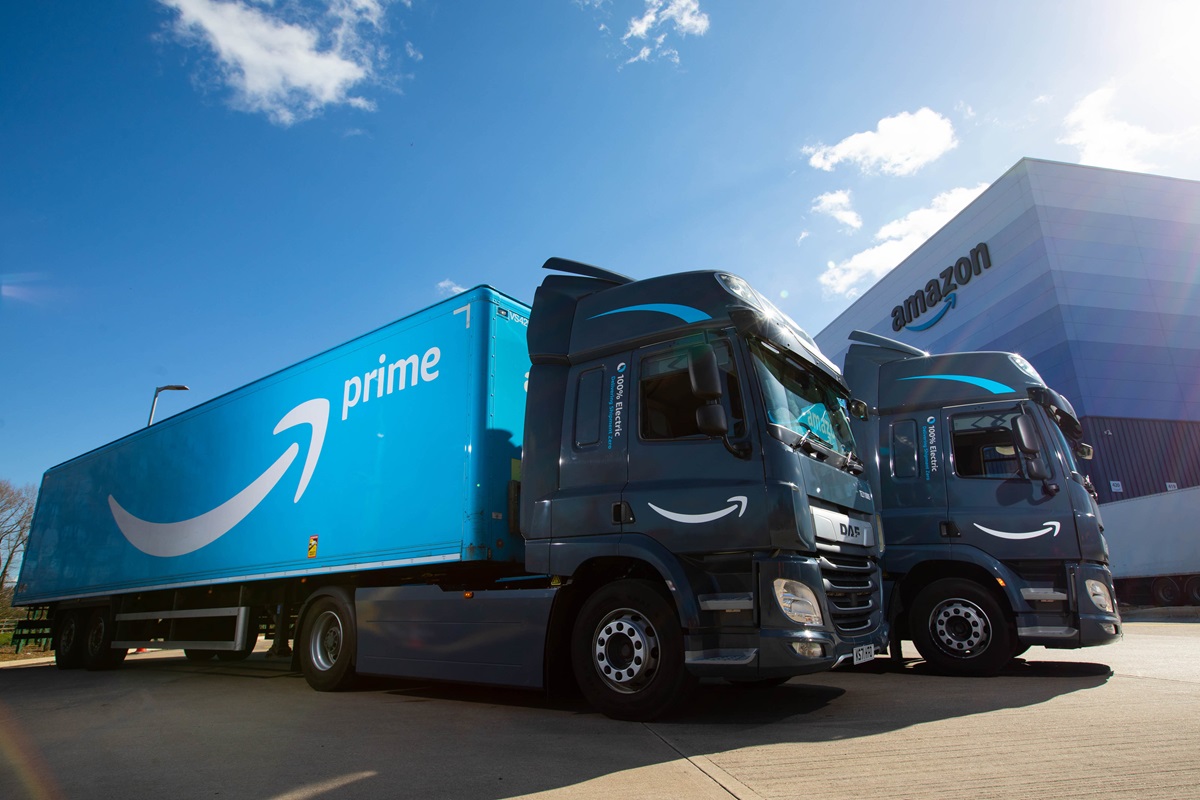 Amazon has announced plans to invest more than €1 billion over the next five years to further electrify and decarbonise its transportation network across Europe, including more than £300 million in the UK.
With the investment announced today, Amazon expects to purchase and roll out more than 1,500 eHGVs in its European fleet, including more than 700 in the UK in the coming years. At the moment, there are 5 37-ton full electric lorries in the UK working for Amazon, and 20 others will join the German fleet before the end of the year.
To power its electric HGVs, the company will build hundreds of specialised fast chargers across its European facilities, allowing the company to charge the vehicles in approximately two hours, Amazon said.
The already impressive fleet of electric vans is also going to be further extended: with the investment announced today, the company expects to grow its e-van fleet to more than 10,000 by 2025.
Amazon is using its size and scale to help spark the scaling of eHGV production so Amazon and others can more quickly transition away from diesel trucks, reads the company's announcement.
"Deploying thousands of electric vans, long-haul trucks, and bikes will help us shift further away from traditional fossil fuels—and hopefully, further encourage transportation and automotive industries in Europe and around the world to continue scaling and innovating, as we will have to work together to reach our climate goals," said Andy Jassy, Amazon CEO.