China's e-commerce giants deploy robots to deliver orders amid coronavirus outbreak. E-commerce news by Nabil
You can read this article in 6 minutes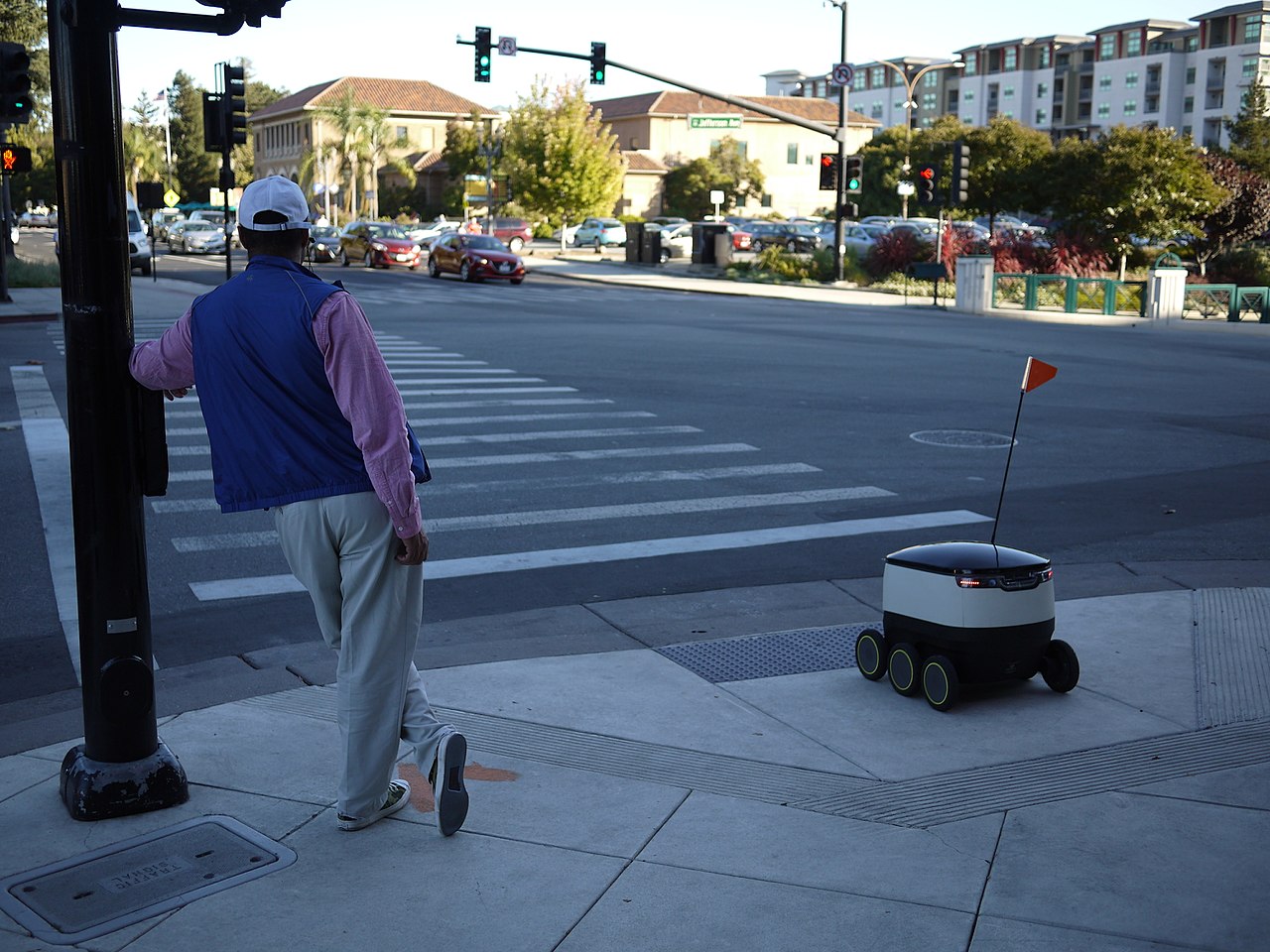 While the coronavirus continue to push logistics innovation implementation, this time with robot delivery! Gap is partnering to enter the resale market, Banana Republic finally implement home delivery with Postmates, Shopify Joins Cryptocurrency Libra Association, Shogun raises $10M to help e-commerce brands build faster websites, Liquid Death raises $9M to make canned water cool
China's e-commerce giants deploy robots to deliver orders amid coronavirus outbreak
Last week, we covered the introduction of new delivery service: "the contactless delivery experience" in order to support delivery solutions in areas affected by the CoronaVirus, now we are seeing further innovation in the last mile space using a delivery bot to reach areas which are in quarantine. It's in this kind of situation that people truly understand the power of Logistics & the importance of innovation in Supply Chains. Delivery app Meituan Dianping, JD.com, Ele.me (Alibaba Group), have all already implemented delivery bots to serve different used case!
Read THIS article about robotic delivery in China.
Gap is the latest retailer to get into resale to try to fix its business
I have covered the topic of Recommerce and the second-hand market already a few times in the previous newsletter and I'm personally so excited about it! This is good (and Important) for the planet & good for the wallet! Gap is the latest retailer to dip its toes into the secondhand apparel market, the company announced Thursday its collaboration with ThredUp. Gap joins large organizations such as Macy's, Nordstrom & others into the resale market. The overall resale market in the U.S. today is valued at roughly $20 billion, with the potential to reach $33 billion by 2022, according to a report by Cowen & Co. in November. This resale market is enhanced by two critical trends, growth of online commerce & consumer attention to sustainability in Fashion!
HERE is the news by CNBC. It definitely worth reading.
Banana Republic brings BOPIS to your door
The specialty apparel retailer is partnering with Postmates to launch its first-ever on-demand delivery. The new service, available in the New York City and Southern California markets, enables customers to purchase items online and have them delivered to their home. Sometimes is so surprising to see how late are some of the brands in their implementation of the delivery strategy to serve the online consumers…
The best coverage of the partnership can be read HERE.
Shopify joins Facebook's cryptocurrency Libra Association
While large founding partners such as eBay, Visa, Stripe and other high-profile partners ditched the Facebook -backed cryptocurrency collective, Libra scored a win last week with the addition of Shopify. The e-commerce platform will become a member of Libra Association, contributing at least $10 million and operating a node that processes transactions for the Facebook-originated stable coin. Even though the topic of CryptoCurrency is still maturing, there is a clear long term play for any Ecommerce powerhouse to be involved and have a strong engagement as the future of successful e-commerce companies will depend on 3 things: Digital strength on the front end, payment & logistics!
Dive into the topic with the help of Techcrunch.
Shogun raises $10M to help e-commerce brands build faster websites
 I love the Shogun solutions, creating websites (especially merchant websites) have been a long time reserved to software engineers and very expensive. Organizations like Shopify, Prestashop, WooCommerce etc…have facilitated the access to merchants website and huge amount of functionalities! Now Shogun is looking at making your front end even easier than ever!! The company's first product, Page Builder, offers a drag-and-drop interface to make it easier for e-commerce brands to build their storefronts on Shopify, BigCommerce, Salesforce and Magento.
HERE are some details you might want to learn.
Liquid Death raises $9M to make canned water cool
Selling canned water online is a stupid idea! Well, I would guess that the founders of Liquid Death heard this in the past. On 22nd Dec, I went out with some friends for a guys night (Yes we do this kind of parties once in awhile as they usually pretty intense), we are having a drink in a bar in Miami and I see this guy drinking a can which called my attention! "mountain water" can?? What is this I asked? "Well it's water," said the guy, and I was thinking to myself, how far is social pressure going for us to simulate that we are drinking beers when we are out. But Liquid Death canned water vision is all about making water cool which is a great idea! Happy to see them growing and raising fund to fuel expansion!
Check out the story of Liquid Death HERE.
Nabil Malouli is VP, Global E-commerce for DHL Supply Chain where he leads the innovation, strategy and product development of its e-commerce fulfilment and last-mile solutions.