No vaccine doses should go to waste: Supply chain resilience in a pandemic
You can read this article in 5 minutes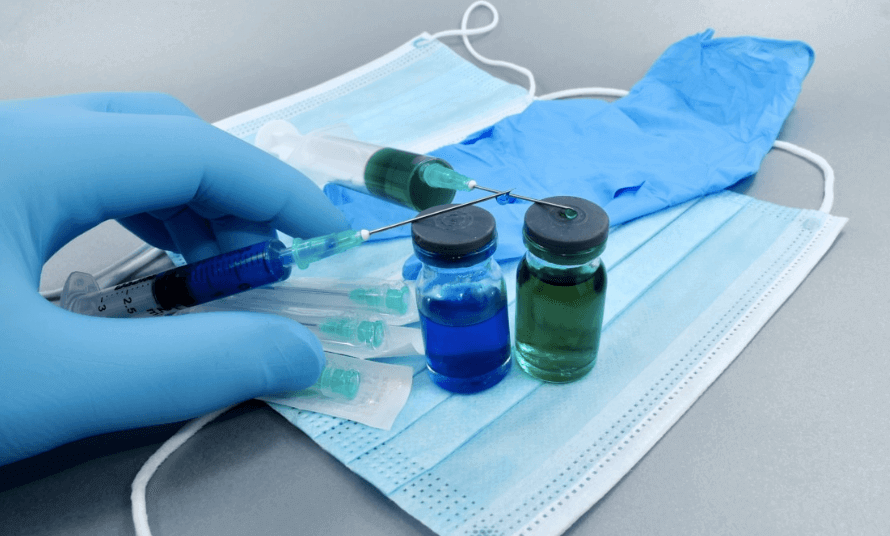 At the moment supply chains for vaccines are particularly in the public eye. All governments want to distribute the vaccine to the population as quickly as possible. However, dangers of possible disruptions to supply chains lurk everywhere. Sudden changes in weather can disrupt traffic and delay shipments as well as processing operations. These obstacles become visible with the use of digital solutions, leading to greater transparency within supply chains.
Supply chain interruptions are an annoyance for all parties involved, on the logistics side as well as for the recipient of the goods. However, in the Corona crisis, delays in the delivery of vaccines are more than an inconvenience. Doses are expected and planned for. After all, protecting the population from the rampantly spreading disease requires, not least, vaccine. Furthermore, vaccines are known to be a very sensitive cargo. Especially the mRNA vaccines, for example from Pfizer-BioNTech or Moderna, are highly perishable. They must be stored and sometimes transported at temperatures well below freezing. If there are interruptions in the cold chain, the vaccines' effectiveness can no longer be 100 percent guaranteed. For safety reasons, these doses are then not distributed.
A case in the state of Oregon in the USA showed just how fragile supply chains can be. During a shipment of a Corona vaccine earlier this year, an accident in a snowstorm brought traffic to a standstill. Public health workers were on their way to administer more vaccinations. They immediately realized that the remaining vaccine doses would not survive the wait. Therefore, they decided to go from car to car and offer vaccination to the people who had to wait out the snowstorm with them. In this case, they made the most of the situation, but the vaccine would certainly have helped more than six people at its actual destination, a vaccination center.
Big Data facilitates a more transparent supply chain
How can transportation problems like those in Oregon be prevented? External influences such as the weather cannot be controlled, and their rapid impact on current logistics projects can only be controlled to a limited extent. Other medium- or short-term obstacles in the logistics processes may result from other disruptions to the traffic flow, such as road works or accidents.
With Big Data technology many of these challenges can be managed much better, even if they may not always be solved immediately or avoided beforehand. The transparency gained through digital solutions enables those responsible to make better decisions in dealing with disruptions. Real-time shipment observations, historical traffic data, and precise Estimated Time of Arrival (ETA) predictions help keep track of shipments and, if needed, to make adjustments before the start or during the transport.
Synfioo offers data-driven decisions for supply chain management
The Potsdam-based start-up Synfioo precisely provides this approach for its customers: They want to increase visibility of, and thus stabilize, supply chains. By collecting disruption data from more than 70 external data sources, the company can predict potential obstructions on transport routes and derive alternatives. Under normal conditions these routes entail a potentially longer transit time, but in the event of a foreseeable disruption on the standard route, they are the better solution for carrying out the transports.
Because Synfioo monitors and analyzes the entire course of transports in real time, the company calculates reliable ETA predictions for its customers. Due to the combination of data collection and analysis as well as a clear presentation of the findings, all participants in the supply chain are always informed in real time. Synfioo's customers are given the opportunity to intervene in processes at an early stage thanks to comprehensive information on the transport situation and potential future developments. In many cases, this saves time and money – and, in terms of vaccine logistics and thought through to the end, even saves one or two additional lives.
---
Photo credit: Pixnio