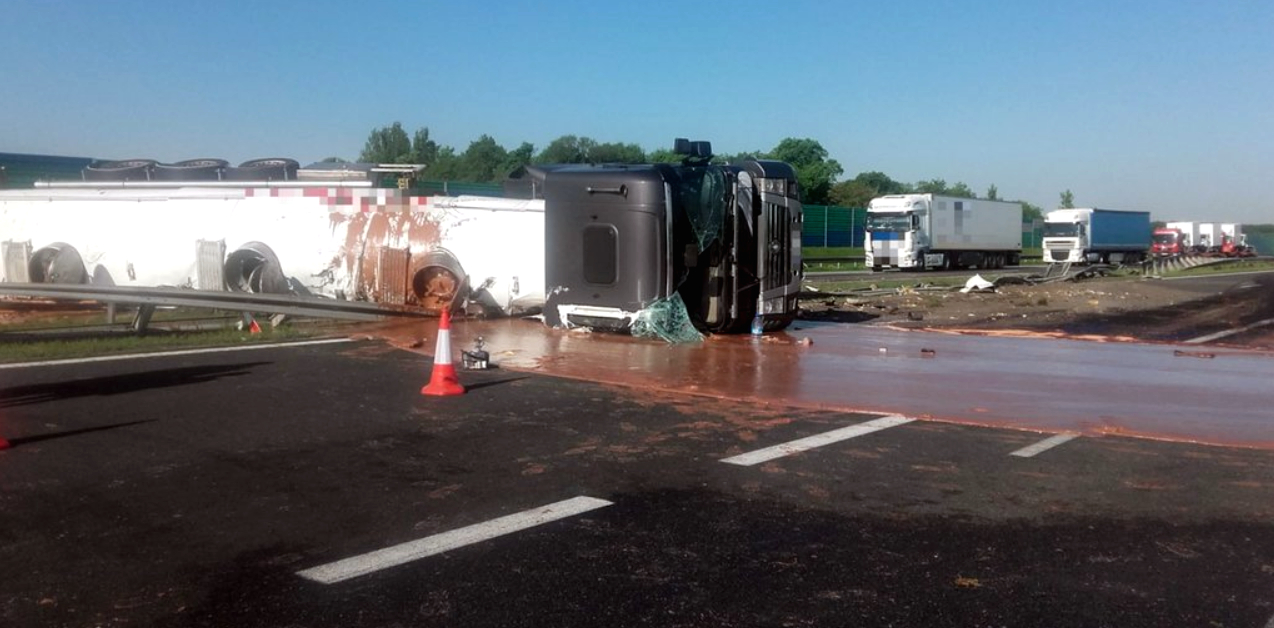 The chocolate tanker driver heard the judgment – he is the one to pay the fine.
You can read this article in 2 minutes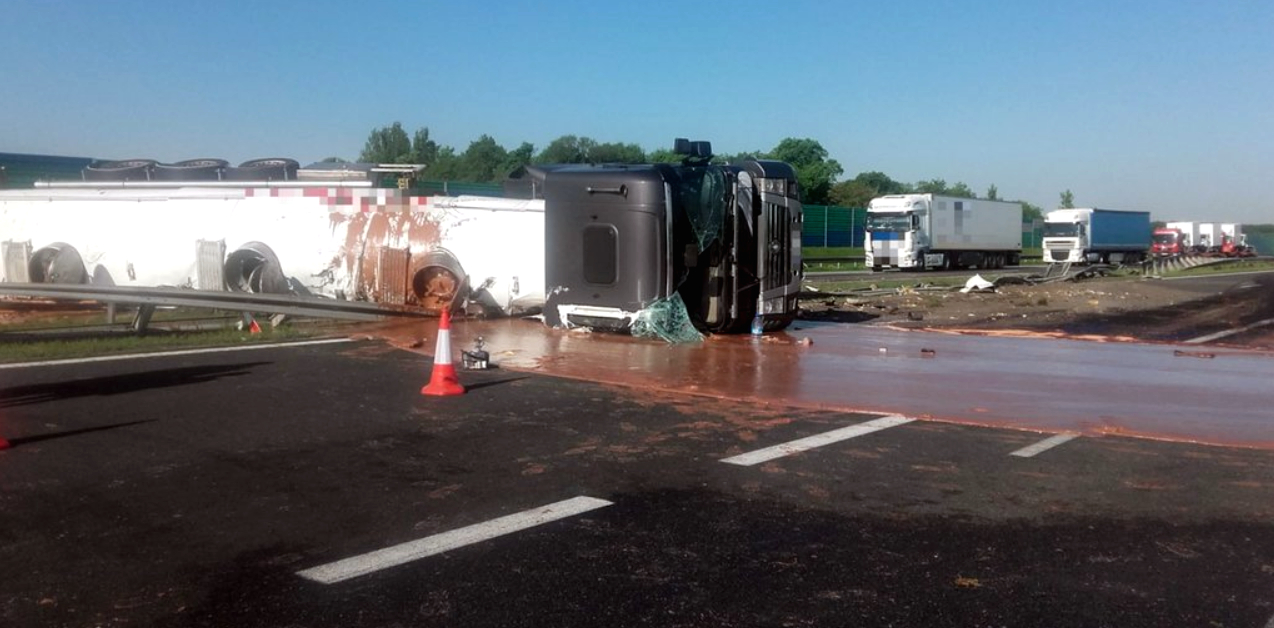 "The fine of 800 zlotys (188 euros – ed.) and the costs of court proceedings will have to be paid by the driver whose tanker overturned on the A2 motorway in May 2018. His liability will cover the costs of road cleaning and compensation for the operator of A2 – Autostrada Wielkopolska," reports wyborcza.pl.
The accident was widely commented on, not only in Poland but also in foreign media. That's not surprising. Tons of liquid chocolate poured from the overturned tanker onto the motorway. The A2 motorway towards Warsaw was completely blocked for several hours.
Not so sweet
"Sweet crash," "sticky mess" – this is how foreign portals described it. The Internet was joking about the unusual crash, the Autostrada Wielkopolska even held a contest in which the prize was a visit to a hot chocolate cafe.
But the driver didn't feel like laughing at all. The District Court in Słupca has just passed a verdict, sentencing him, (amongst other penalties), to a fine. His civil liability insurance policy will also suffer. The driver did not admit to his guilt from the beginning, assuring that it was an obstacle in the road that was to blame.
However, Judge Urszula Bożęcka did not believe this version.
If there was an unknown object on the roadway, the defendant could have seen it and performed manoeuvres to avoid it," she argued on TVP3.
The judgment is not final.