The German driving school seats the pupils of category B behind the wheel of a truck. That is how they want to improve the students' understanding and respect for truckers.
You can read this article in 2 minutes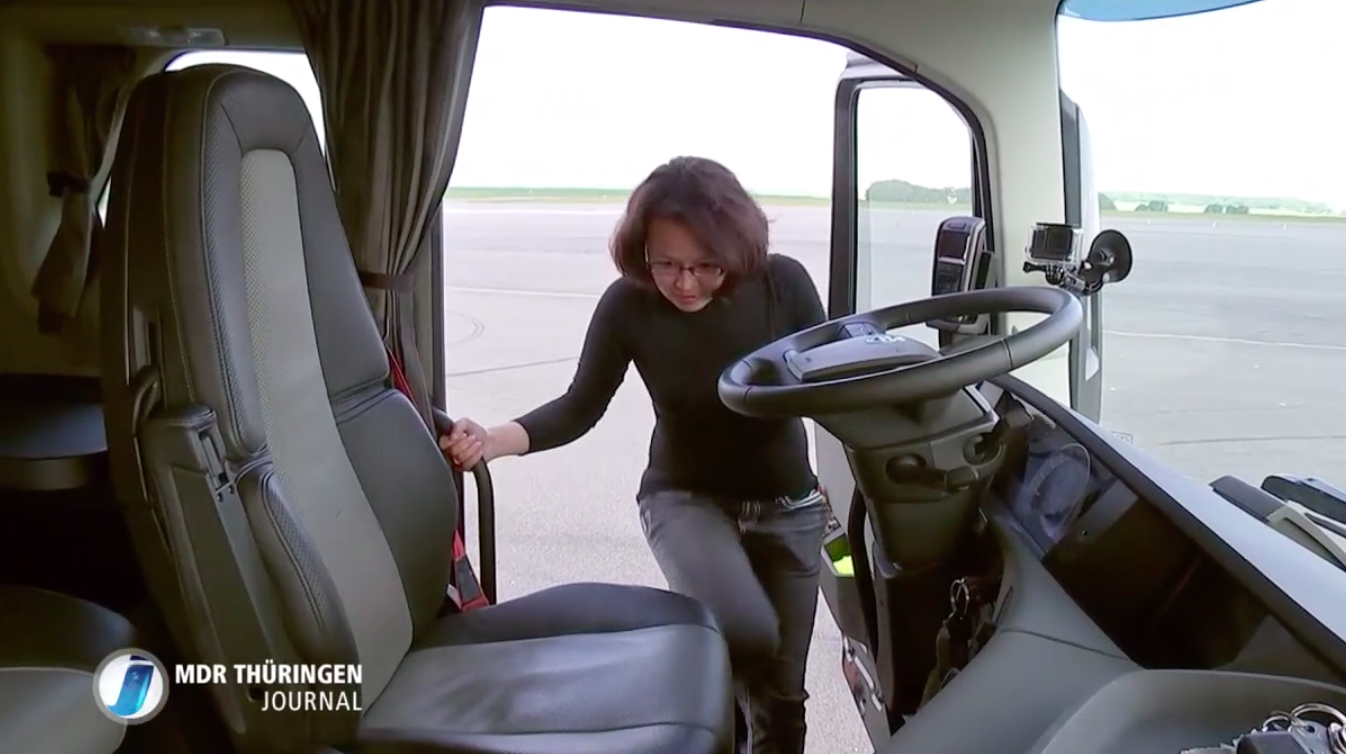 A German television channel has recently published a short report about an unusual approach to learning driving. Students preparing for the category B driving license test get behind the wheel of the Volvo FH500 to see the road from the perspective of the truck driver.
The German TV MDR has made an interesting report about the "drive & ride" school of Schlotheim. The approach to driving lessons presented by local instructors will surely delight truck drivers. Future drivers can also check out the driving of a truck during the course.
This school practice is to make the students aware of the different traffic situations and to help them understand the road from the perspective of the truck cab. Although the exercises take place in the manoeuvring area, they are a real challenge for the "drive & ride" students. In the MDR reportage, two students experienced how to brake with a 14-ton truck, how much visibility is limited from its cabin, and how to reverse such a "monster".
Thanks to this experience, young drivers not only understood that operating a vehicle 10 times heavier and 7 times longer than an average car is difficult but also gained respect for drivers who get behind the wheel of a truck every day.
The report published by MDR can be found on the television website.
Editor's comment:
If such exercises became mandatory during driving licenses, not only would the level of road safety improve, but also the image of truckers . Young drivers would appreciate the work lorry drivers did every day and would understand their behaviour on the roads.