UK Government to fund 'Electric Road System' trial on M180 near Scunthorpe
You can read this article in 3 minutes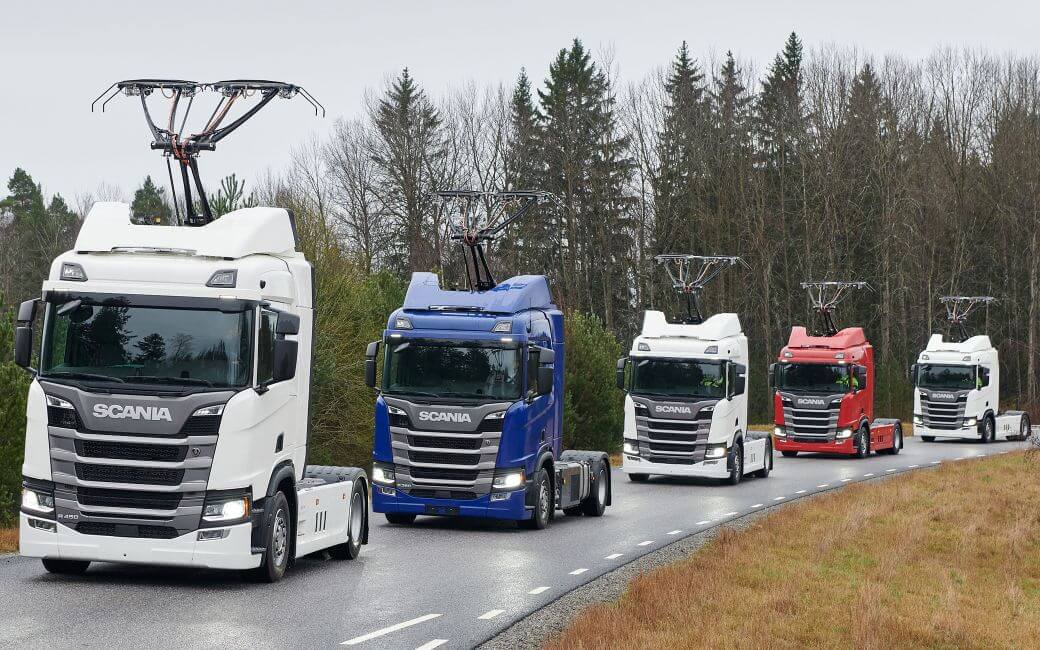 The UK Government has announced £2 million of funding for an 'Electric Road System' trial that would see lorries charged via pantographs on a 20km section of the M180 motorway near Scunthorpe.
The trial is part of the government's plans to decarbonise transport, which also include a trial a hydrogen fuel cell feasibility study. Led by Arcola Energy Ltd, the study will design a possible future trial of hydrogen fuel cell trucks and new refuelling infrastructure in Scotland.
When it comes to the 'Electric Road System', or 'eHighway', provided that designs are accepted and the constriction work is funded, the trial could begin in 2024, writes the Guardian.
The government says that these projects, along with 4 other successful feasibility studies, aim to prepare for a potential demonstration of zero emission freight technologies at scale on UK roads and will support the rollout of zero emission technologies to decarbonise heavy transport vehicles.
Commenting on the 'Electric Road System' trial, William Wilson, CEO of Siemens Mobility Limited, said:
Investing in proven technologies like eHighways can help us go further and faster to decarbonise the UK's transport network, and support jobs and growth to level up the country. By building on successful trials from other countries like Germany, our ERS consortium M180 trial will help the UK move a step closer to replacing more polluting trucks with clean, efficient electric HGVs.
As Wilson referred to, there are trials of eHighways in Germany already; as it stands, three are in operation.
Presently, three trials with electrified trucks are ongoing in Germany. In the latest expansion of the trials, seven additional kilometres of overhead catenary lines will be added to the A5 motorway segment in Hessen, bringing the total to twelve kilometres in the direction of Darmstadt and five kilometres towards Frankfurt.
Developed by Siemens, the electrification system used on these roads allows trucks with a pantograph mounted to their roof to travel at speeds of up to 90 km/h on fully electrical power. The trucks can then revert to their internal combustion engine once leaving the electrified stretch, ideally using biodiesel for larger CO2-reduction.
You can read more about Germany's eHighways in this report on our website.
---
Photo credit @ Scania