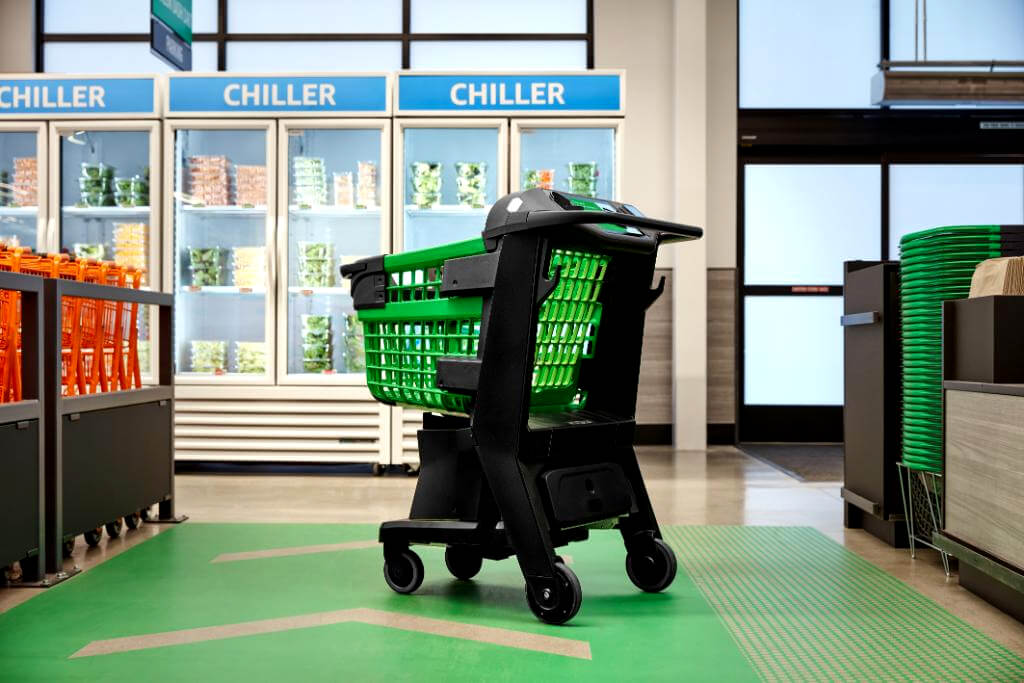 Amazon Dash Cart radically speeds up supermarket shopping
You can read this article in 3 minutes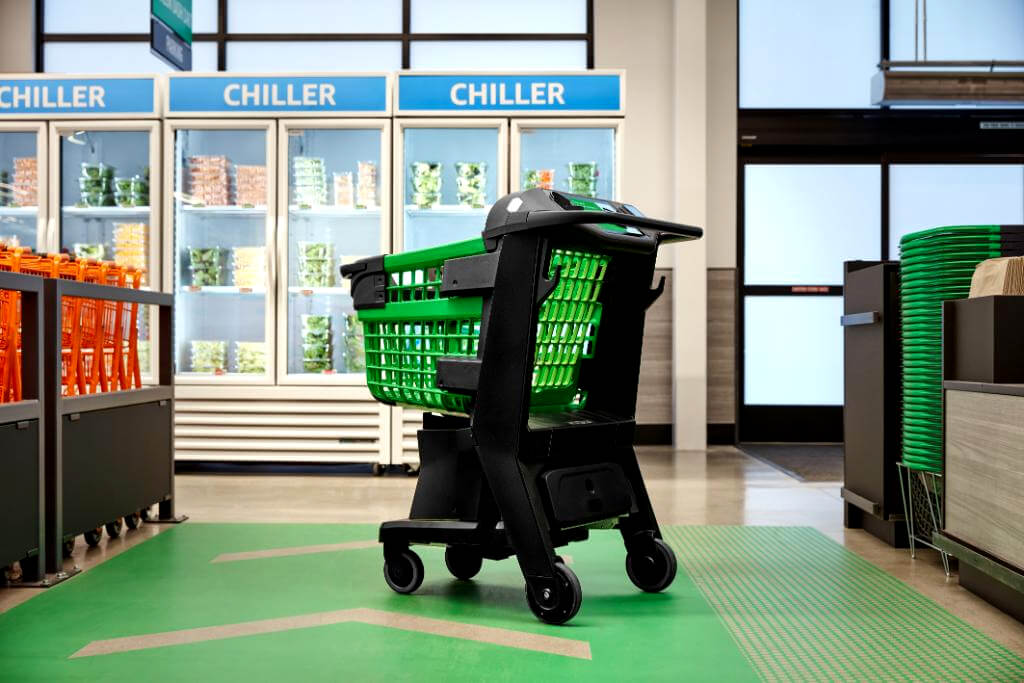 Amazon presented a new type of smart shopping cart, equipped with cameras and a built-in scale, that let shoppers skip checkout lines. The cart will calculate the amount due for the goods selected by the shopper and after crossing the cashiers line it will collect the amount due from the account, CNBC reports.
According to an Amazon press release, the smart cart called Amazon Dash Cart is due to be launched later this year in the supermarket that Jeff Bezos' company is planning to open in Los Angeles.
Dash Cart uses the Just Walk Out cashless technology, which Amazon implemented in 2018 in Amazon Go stores (offering take-away meals and snacks), where customers can buy products without waiting at checkouts. The American eCommerce giant hopes that the introduction of carts to grocery stores will differentiate it from the brick-and-mortar competition and make shopping more enjoyable.
The new Amazon Dash Cart – a smart shopping cart that makes a quick grocery trip even quicker by allowing customers to skip the checkout line. https://t.co/RkaOuNEQ3A pic.twitter.com/zy9lcpcvHN

— Amazon News (@amazonnews) July 14, 2020
Each Dash Cart is equipped with cameras that use computer vision to identify items as they're placed inside the cart. For items like fresh produce, e.g. vegetables, shoppers type in the item's four-digit code and quantity on the display. The cart is also equipped with a built-in scale to weigh items if necessary and a coupon scanner that applies any rebates to the shopper's order. Besides, the appearance of the cart does not differ much from the regular versions.
What is most important for shoppers, when they resign from purchasing a product placed earlier in the basket, the cart, after taking the product out and putting it back on the shelf, will make an adjustment to the amount due.
In order to use the cart, the customer will need an Amazon account and a smartphone. After entering the store, shoppers scan a QR code, located in the Amazon app, that signs them into the cart. After completing the shopping and leaving the store, the application will charge the customer's credit card linked to their Amazon account. and emails a copy of the receipt.
The carts are designed to hold small and medium grocery shopping that will fit in one or two bags.
Amazon hopes that over time Dash Carts will be used in all the brick-and-mortar stores owned by it. It also does not rule out selling its technology to other retail chains. However, it is worth noting that other companies are also working on comparable solutions and have started to test similar carts.
Photo: Amazon/Twitter