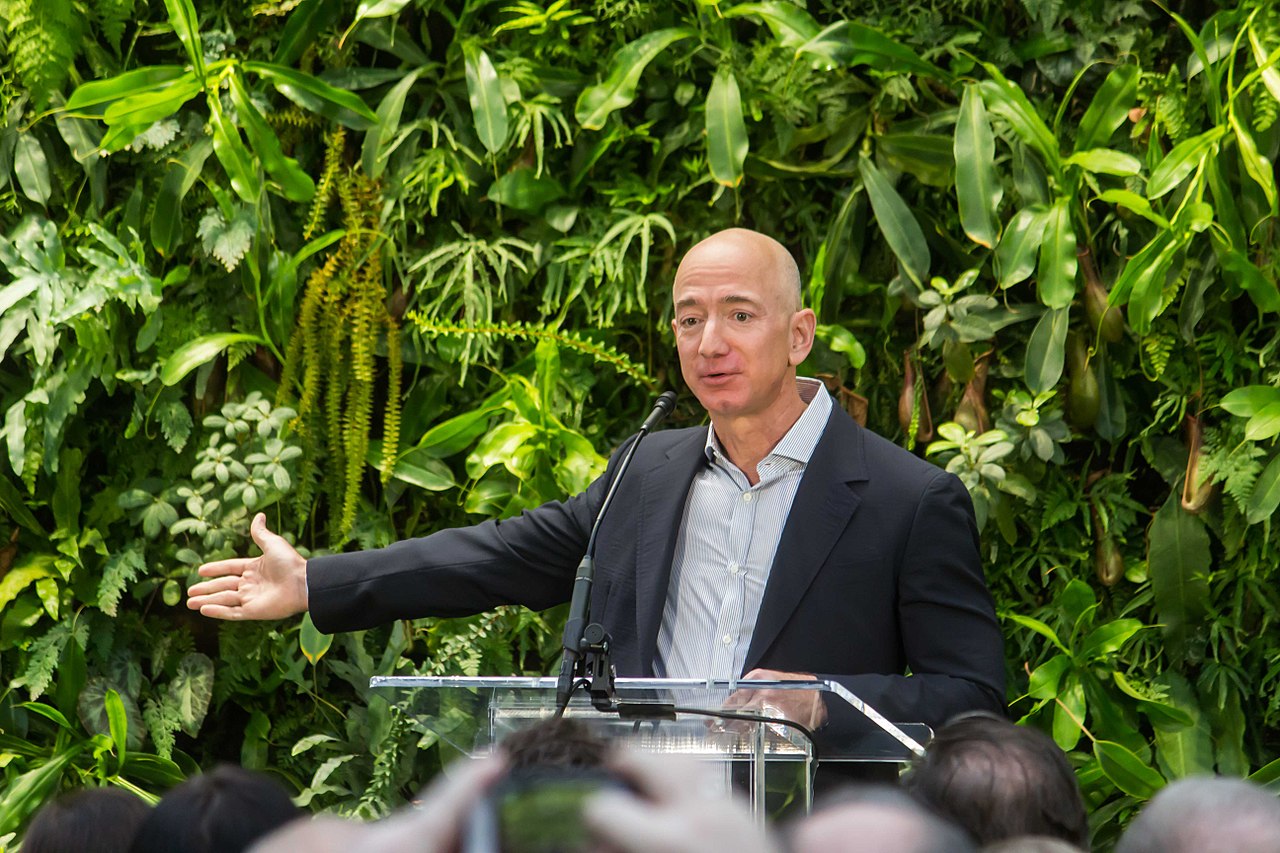 Amazon's stunning Q4 2019 report; Coinbase's new CPO; diet autopilot Thistle. E-commerce news by Nabil.
You can read this article in 5 minutes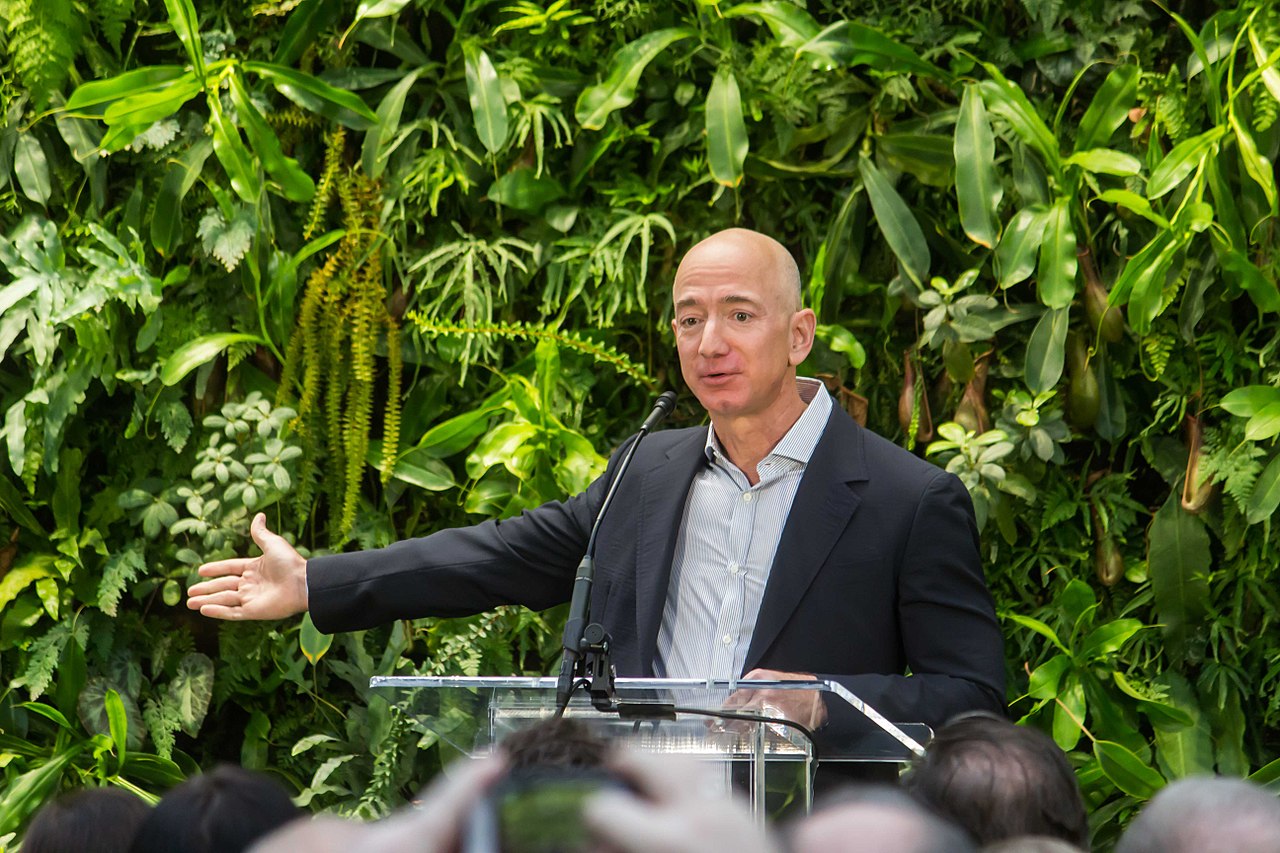 The news of the week is definitely from Amazon!! Blowing all the expectations for Q4 2019 (the most important quarter of the year for any retailer as you buy all your gifts)! One thing that I really admire in Bezos is the long term view, he famously said, "When Amazon reports quarterly results, they were fully baked about 3 years ago…"
Other news this week from:
Coinbase moves from CryptoCurreny to CryptoCommerce hiring former Google Shopping VP

Moda Operandi raises $100M for a high-end fashion marketplace

Ecommerce Counterfeit growing challenges, Homeland security pushing stronger on this topic

Thistle health food subscriptions raise $5M to bring you healthy food

ManoMano raises $139M for home improvement ecom platform
 Amazon joins the trillion-dollar club again after the knockout earnings report
Amazon is back to the exclusive club of the trillion-dollar valuation, joining Apple, Microsoft and Alphabet. The company blew out earnings report for the fourth quarter of 2019, driven by one-day shipping, we have been talking about the importance of speed for many months already and we are starting to see results. I found this statement impressive "The Company saw its market cap gain almost $96 billion from Thursday's close this is bigger than the market value of UPS and 3M" 
Read more about this stunning report HERE.
Coinbase poaches Google Shopping VP as CPO for crypto-commerce
Coinbase just hired the former VP of Google shopping (who also worked for Flipkart Ecom powerhouse) in a push to shift from cryptocurrency as a speculative asset to driving real-world utility (Digital Commerce). The use of cryptocurrency for e-commerce purchase is already a reality for certain products & markets but represent a huge long term opportunity, especially in countries where banking is not mature and accessible to everyone. 
More on how Coinbase hired the ex-VP of Google shopping HERE.
Diet autopilot Thistle raises $5M for health food subscriptions
The subscription model for meal kits has been a real challenge for many companies, while subscription models have significantly increased in popularity (you can rent clothes, cars, washing machines…you name it…), the unit economic for meal kit seems to still be a real challenge and unprofitable business. Let's see if they pull it off but would not put my money here even if I love the idea to make healthy food easy access. 
THIS is a must-read about the healthy delivery.
Homeland Security vows crackdown on e-commerce counterfeiting
Counterfeit is one of the problems nobody wants to talk about but it's a reality!! A bit like Ecommerce theft…We can expect this problem to continue and increase with the rise of e-commerce volume globally & cross border business growth. Marketplaces and platform will need to be held accountable for this topic in my view, they are really the only one able to manage this effectively, you can expect some stronger regulations and fines coming soon! 
All the details can be found HERE.
Moda Operandi, an online marketplace for high-end fashion, raises $100M led by NEA and Apax
Seems that we have new large fundraising for a marketplace every week! The future of commerce will include many niches & specialized marketplaces as people are looking for additional services and personalization for their purchase. What is interesting to me on this announcement is the amazing momentum for Luxury items sales on marketplaces. A couple of years ago (some still believe this today) many people would say, "you will never buy a luxury item online", well! That's a new reality! 
Learn more about the new reality HERE.
StartUp of the week: ManoMano
ManoMano raises $139 million for its home improvement e-commerce platform
ManoMano? Never heard about them? Well, they are French (yes, nobody is perfect J) and they operate an e-commerce website for DIY, home improvement and gardening products. The company is still mainly operating in France and in selected markets in Europe but with big ambitions!! This is another interesting marketplace offering a 3 pillars approach including Mano Fulfillment service, ManoMano community of experts and enthusiasts and ManoMano Pro. The DIY industry is poised for radical changes, I can tell you, believe me. I love building & repairing stuff at the house and the experience in most of the existing large home improvements stores is terribleeeee! 
Never heard about ManoMano? Catch up HERE.
Nabil Malouli is VP, Global E-commerce for DHL Supply Chain where he leads the innovation, strategy and product development of its e-commerce fulfilment and last-mile solutions.
Photo: Seattle City Council/ Flickr