Another regular China-EU road connection. The route takes less than 2 weeks
You can read this article in 4 minutes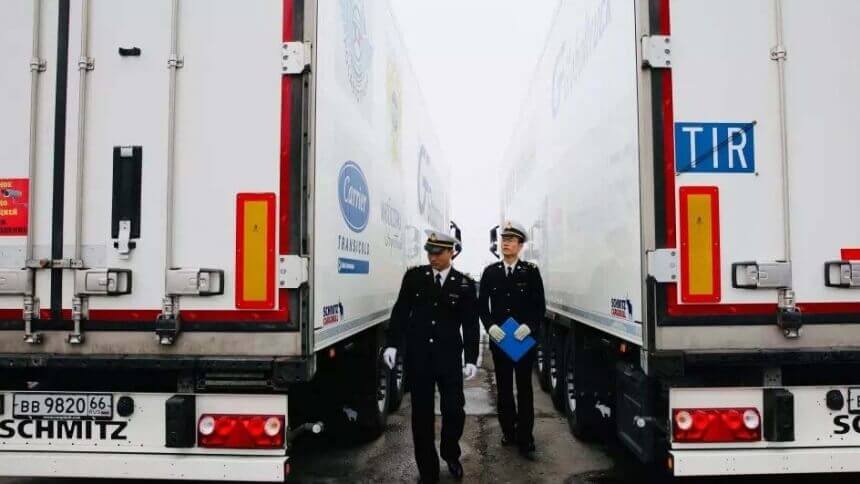 On 13th June a new regular road connection to Europe was launched from Urumchi – the capital of the Xinjiang region in north-west China. This is another road transport route which has been established under the TIR procedure and which brings many benefits to road transport operators.
The transport by means of the TIR system from Urumchi to the Dutch capital Amsterdam was organised by Xinjiang International Group for Land and Port Transport. Goods sold online will be delivered within 10 days. So far it is one of the fastest routes from China to Europe based on truck transport. 
Transport from China in the TIR system
The initiative for road transport from China to the European Union in the TIR system was launched in 2015, although the first service was only realised in November 2018. It was organised by IRU (International Road Transport Union), Ceva Logistics and Alblas Logistics. At that time, a truck with a 40-foot container travelled 7,000 kilometres through the territory of Kazakhstan, Russia and Belarus without any delays or difficulties and after 13 days reached the unloading site in Poland.
Successive projects confirmed the potential of using the TIR system in China-EU traffic. In February 2019, a truck loaded with lubricants travelled in difficult winter conditions 7,400 kilometres from Germany to China in 13 days through Poland, Belarus, Russia and Kazakhstan. At the end of March 2019, a transport of clothes from the Chinese city of Foshan to Alicante in Spain was organised. The journey through Kazakhstan, Russia, Belarus, Poland, Germany and France took 16 days.
The Italian operator Fercam has also decided to send cargo by truck. The company abandoned air and sea transport in favour of road transport and by April 2020 launched a new service for shipping medical products and components for the automotive and electrical industries, manufactured in China. 
Loads on this route are transported through Kazakhstan, Russia, Belarus and Poland and go to Germany, from where they are directed to Italy. There the customs clearance takes place. In total, transport takes about 17 days.
Competitive customs transit system
Practice has shown that the system (TIR – editorial note) is not only safe, but also highly competitive in terms of delivery times and costs compared to other modes of transport on similar routes," said IRU Secretary General Umberto de Pretto, adding that this is a signal to European carriers to react early enough to the possibilities of new routes to provide transport with loading in both directions.
"This is an alternative to air and rail transport, which is very cost-sensitive. Compared to air transport, the cost of road transport is 40% lower and at least 10 days faster than rail transport," said Kelvin Tang, Director of Road & Rail Ceva Logistics North Asia.
The TIR system is the only international customs transit system in the world that allows cargoes in vehicles or containers to move under lock and key without customs controls. It is based on the TIR Convention to which China acceded in 2016. The system is managed by IRU – International Road Transport Union, which associates 180 national road transport associations and organisations. So far 76 countries have joined the TIR system.