First block handling of 2023 in Tyrol creates 21km-long lorry queue
You can read this article in 2 minutes
According to the German Press Agency, the first block handling of 2023 in Tyrol has created a lorry queue as long as 21km.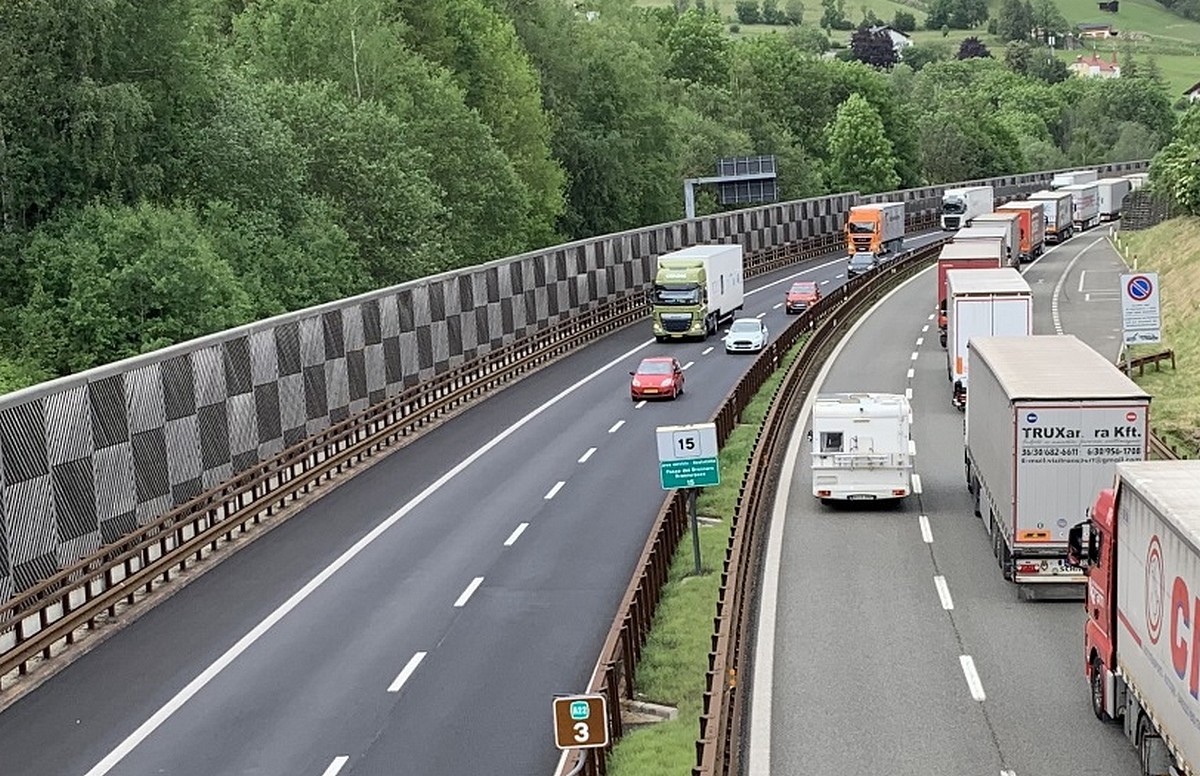 The action, conducted yesterday on the border between Tyrol and Bavaria, created a lorry jam stretching 21 km in Bavaria. During the four-hour block clearance, as many as 920 trucks passed the checkpoint at the border.
"Due to the expected heavy freight traffic from Germany in the direction of Tyrol, block handling in Kufstein was absolutely necessary at the end of the Christmas holidays today in order to ensure road safety and traffic flow on the motorway," said Transport Councilor Rene Zumtobel. "This expectation was also confirmed, because there was already heavy traffic in the Kufstein area in the early hours of the morning."
In addition to Monday, there will be another 24 days on which block handling will be conducted in Tyrol between now and June. In the event of extreme weather or other disruptive events, more could be added.
In addition to this, until March 11th, an early truck weekend driving ban applies. As a consequence, trucks are no longer allowed to drive on the Inntal autobahn and the Brenner autobahn (A12 and A13) from 07:00 on Saturdays.
According to Zumtobel, 94 truck drivers breached this driving ban last Saturday. The figure has encouraged road police to strictly monitor the roads to ensure future compliance with the new, earlier truck ban.
---
Photo: European Roads / Flickr / CC BY-NC-SA 2.0 / image has been cropped and is for illustrative purposes only