3rd of Brenner trucks make long detours to avoid expensive tolls, new study finds
You can read this article in 2 minutes
Many HGVs are still making long but money-saving detours to use the Brenner pass, the latest study made for the Austrian state government has found. Every third lorry is taking a detour of 60 km, while every fifth goes an 120 extra km to save money.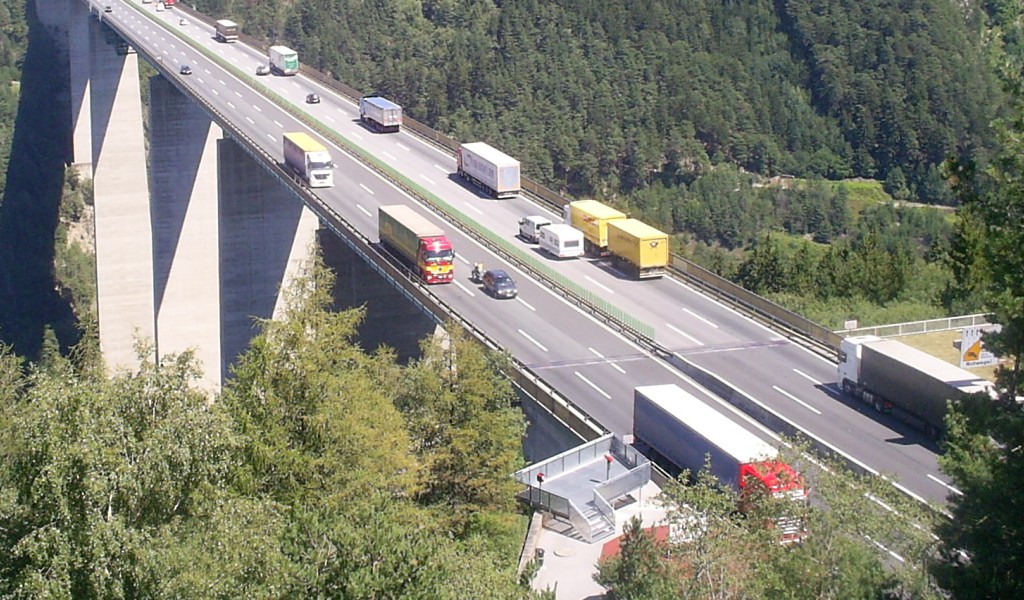 A study carried out for Tyrol shows that in 2019, 33% of the HGVs transiting the Brenner Pass had taken a detour of 60 km or more, reports the Austrian Press Agency (APA). What's more, around every fifth truck chose to take a detour more than 120 kilometres.
This means 880,000 lorries had the choice to use an alternative route that could have been much shorter than the Brenner corridor.
According to the study, only 40% of the HGVs transiting over the Brenner Pass were on the best route based on the criterion of route length. This rate was almost 97% when examining heavy traffic transiting the Gotthard Pass in Switzerland.
Overall, the results would confirm the expectation "that the route is chosen primarily for business reasons and that the cost factors of tolls and fuel prices play an important role," the study authors said.
The study contains analyzes of eight Alpine crossings in Switzerland and Austria. The Brenner, Tauern and Gotthard connections, in particular, were subjected to a detailed investigation with regard to best routes, multiple routes and detours. The route lengths and the resulting total costs were examined centrally.