Brexit customs arrangements hindering GB-NI trade
You can read this article in 5 minutes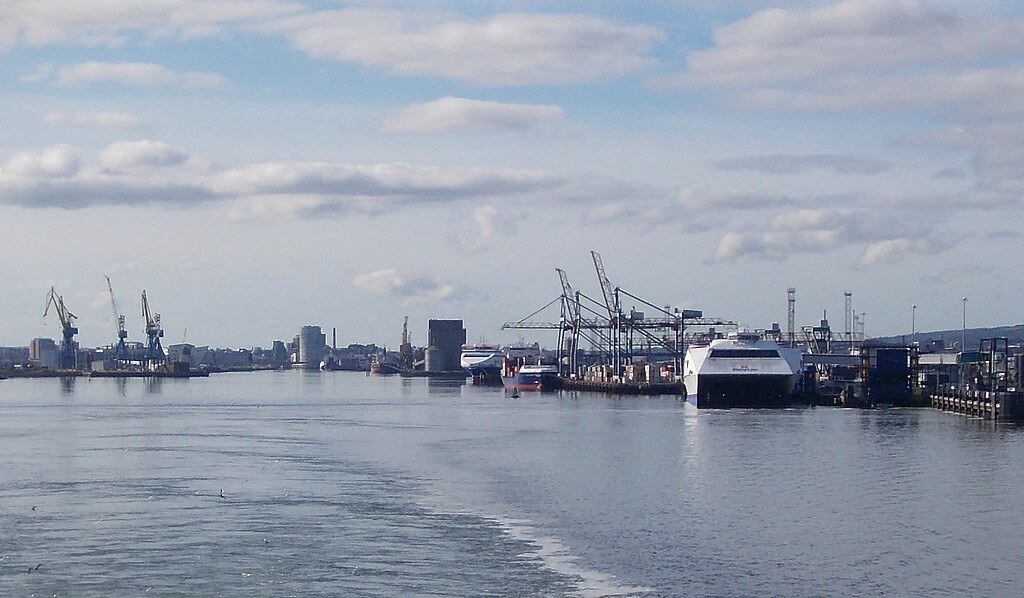 The new customs arrangements required by the Northern Ireland protocol have created numerous challenges when it comes to GB-NI trade. The friction at the customs border is slowing down shipments, while many businesses are not yet clued up on the rules.
On New Year's Day, Brandon Lewis, Secretary of State for Northern Ireland, tweeted that there was "no Irish Sea Border" and suggested that everything was running smoothly.
There is no 'Irish Sea Border'. As we have seen today, the important preparations the Govt and businesses have taken to prepare for the end of the Transition Period are keeping goods flowing freely around the country, including between GB and NI. https://t.co/CPwwQQOYGd

— Brandon Lewis (@BrandonLewis) January 1, 2021
Less than a week later, there is mounting evidence suggesting the opposite is true. Indeed, in an appearance on BBC Radio Ulster earlier this week, Lewis seemed to strike a less confident tone with his words.
"The [Brexit trade] deal came quite late in the day – for example, the guidance on parcels was published on 31 December," he said. But I think people will see, as things settle down, that things will flow as they did in 2020."
Here are just a few examples of how the new trading relationship between Great Britain and Northern Ireland is currently affecting businesses and supply chains:
Sainsbury's in Northern Ireland source products from Spar
On Tuesday, British supermarket chain Sainsbury's revealed that it was temporarily stocking 70 Spar-branded products due to a lack of clarity on border arrangements.
When asked as to why the supermarket was stocking items with the branding of one of their competitors, a Sainsbury's spokesperson said:
"A small number of our products are temporarily unavailable for our customers in Northern Ireland while border arrangements are confirmed. We were prepared for this and so our customers will find a wide range of alternative products in our stores in the meantime and we are working hard to get back to our full, usual range soon."
Trucks from Northern Ireland unable to return from Great Britain
Seamus Leheny of Logistics UK also told MPs yesterday that a lack of preparedness in Great Britain has led to well over 100 trucks not being able to return to Northern Ireland.
Leheny then went on to explain the knock-on-effects generated by the problem:
"The knock on is that they can't service NI exports going back to GB because they've got lorries and equipment sitting in England, waiting for loads that aren't ready yet. This is because businesses in England, Scotland and Wales haven't been prepared."
Companies halt deliveries of goods to Northern Ireland from Great Britain
Aodhán Connolly, director of the Northern Ireland Retail Consortium, has said many companies had stopped serving Northern Ireland on account of the rules only being known at the last minute:
"There were people being trained up on 30 December for restrictions that were in place on 1 January. We've already seen that some suppliers, either because they don't understand the new regime or because it's too much hassle have opted out of serving the Northern Ireland market.'
Decathlon, Amazon, John Lewis, Zalondo and M&S are among the companies not delivering from Great Britain to Northern Ireland at this moment in time.
Additional costs, which will be passed on to consumers
Mark Cosgrove, Director and Shareholder of Redhead Freight Ltd, which is part of DB Schenker, has told newsletter.co.uk that the new trading arrangements inevitably entail extra costs:
"It couldn't be farther from frictionless for the users of the service at the start. What do I think will happen? Business will adapt, business will get used to it – but there will be a cost. Consumers will have to pay that cost, and maybe some large retailers will exploit it and charge more than it's really costing them when they've got the opportunity to do so because there will be less people willing and able to do it."
He is also worried that some retailers and sellers simply won't bother with the hassle of selling to Northern Ireland:
 "My concern for the Northern Ireland economy is that when people look at 2% of the UK market and then consider all this hassle, they will just say 'stuff it, we'll not bother with Northern Ireland'."