4 weekends with truck bans on Austrian motorways; difficulties in Italy too
You can read this article in 3 minutes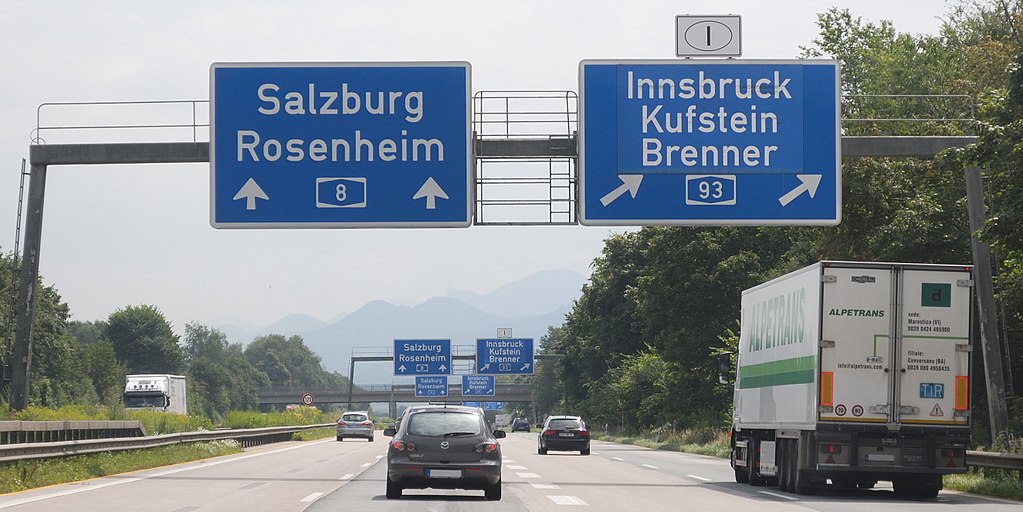 In the coming weekends, roadworks will result in the imposition of a traffic ban on the Austrian A13 motorway for heavy goods vehicles over 7.5 tonnes. Drivers can also expect difficulties in Italy, where the A22 motorway is to be closed. 
For the next four weekends, there will be a traffic ban on vehicles over 7.5 tonnes on the A13 between Nößlach and Brenner-Nord. The section will be closed to heavy goods traffic due to roadworks between 5 PM on Saturdays and 8 AM on Sundays, according to the Austrian transport association AISOE.
The ban concerns the following weekends:
10-11 October
17-18 October
24-25 October
31 October – 1 November
Fortunately, the Brenner Rail Cargo Group, the freight division of ÖBB (Austrian state railways), has developed a package of support measures for road transport in consultation with the Tirol authorities and the ASFINAG motorway administration of Austria.
Over the next four weekends from Saturday to Sunday, the so-called RoLa will offer truck shuttles in both directions between Brennersee and Wörgl. Additional connections will allow the transport of vehicles loaded with, for example, goods requiring fast transport or perishable goods (the latter are excluded from the weekend traffic ban) to their destination in good time. Exact train departure times, free parking spaces and direct booking options are available at www.rola.at.
Closing of the Italian A22 motorway
In connection with the roadworks carried out on the Austrian side, the Italian authorities have introduced a similar ban on the A22 at the Austrian border.
According to local media, vehicles over 7.5 t will not be able to enter the A22 motorway section to the north, between Vipiteno (Sterzing) and the border with Austria this coming and next weekend. The ban will apply from 4.30 PM on Saturday to 8 AM on Sunday. This restriction also applies to commercial vehicles that carry perishable goods, while it excludes those that continue on the RoLa train that have a reservation for transport within Brenner.
Trucks that will already be travelling in the province of Bolzano on the Brenner motorway at the beginning of the ban will have to stop at the Sa.Do.Bre parking lot in Vipiteno or other places indicated by the traffic police.
Photo credit @ Wikimedia / Jochen Teufel CCA SA 3.0