Isuzu presents a new truck. Beer lovers will be delighted
You can read this article in 2 minutes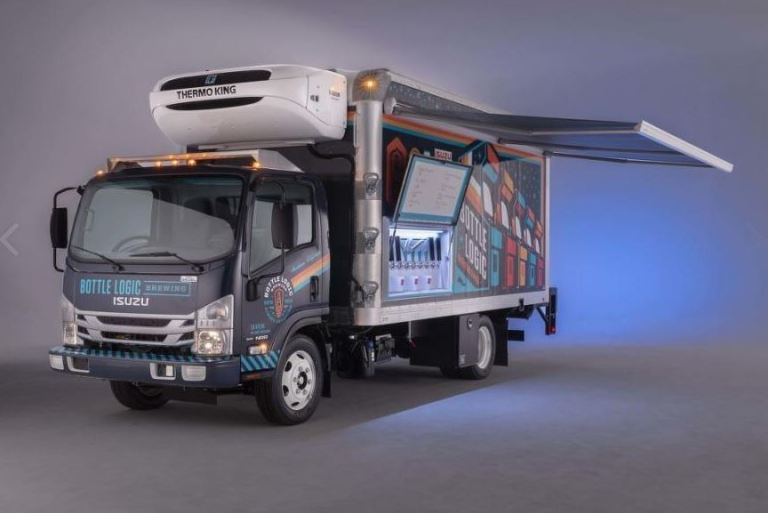 The Japanese manufacturer Isuzu recently presented a "drink-truck" intended for the sale of craft beers.
Craft brewing is becoming increasingly popular. In the United States, the market for craft beers has doubled in the last five years. Japanese car maker Isuzu decided to meet the needs of small breweries by introducing a truck for sale and promotion of craft beer. The vehicle was designed in cooperation with the Supreme and Delivery Concepts Inc. body manufacturers.
The vehicle is based on the NRR model with a 150-inch (approx. 3.8 m) wheelbase and the GVW of 19.5 thousand pounds (approx. 8.8 tonnes). Isuzu's low angle front cab design provides a turning radius of 49.5 degrees, allowing drivers to deliver and sell even in tight spaces. NRR is powered by a 215 HP 5-litre Isuzu turbodiesel.
The vehicle is equipped with a 16 foot high Supreme Kold King refrigerator, with a Thermo King 680R chiller with electric standby mode. This configuration provides enough space for kegs and crates to keep products at the right temperature. The first truck was built for Bottle Logic.
"The combination of economy, power, manoeuvrability and low cost of ownership has made NRR the basis for our new craft beer truck," said Steve Napolitano, co-founder and CEO of Bottle Logic.
"We can't wait for this truck to work for us," added Napolitano.