Revitalising the 20th Century. Why the future of logistics could be through repurposing the past
You can read this article in 27 minutes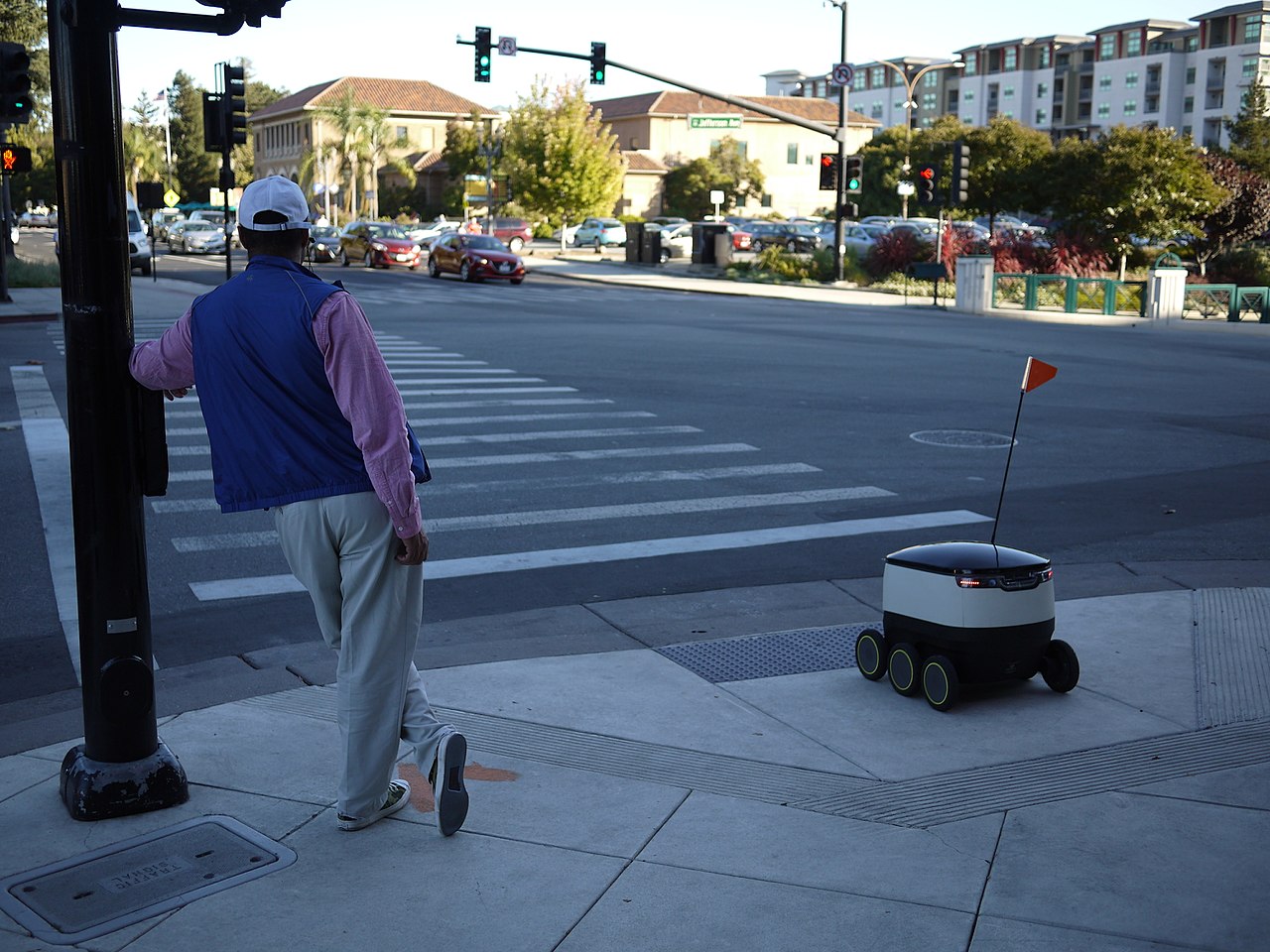 In 1966, US Senator Robert F. Kennedy proclaimed that "There is a Chinese curse which goes 'May you live in interesting times.' Like it or not, we live in interesting times. They are times of danger and uncertainty; but they are also the most creative of any time in the history of mankind." 
Kennedy was talking at the time of the transition between the fourth and fifth waves of technological change, between the Automobile and the Computer Ages, and the convergence of these two technologies led to a retail and supply chain revolution. The combination of car ownership, trucking and computer-based planning systems changed where we shopped, how we shopped, and thus the way goods were shipped and stored. Centralised, hub-and-spoke distribution models were created and used by companies like Walmart to reinvent the shopping experience. Massive out-of-town superstores and malls were developed, changing both our shopping habits and our high streets. As people drove in their millions to these new temples of consumerism, vast car parks were required for the thousands of customer vehicles, and thus affordable locations outside of the towns and cities were required. In the urban city centres land was both scarce and expensive, and so large multi-storey car parks were developed, with many being built underground to avoid having to acquire additional real estate.
Now, 54 years later, we find ourselves at another transition period as we welcome in the sixth wave and a new age; the Digital and Robotic Age. And like before, a combination of fifth and sixth wave technologies are combining together to transform both the way we shop, and the way goods are delivered. A new type of digital supply chain is emerging, one that I name the PAL supply chain – Personal, Automated and Local – and it is arising because of the convergence of three major forces:
Increased efficiency through automation, better planning through AI, and the ability to facilitate small-scale production of goods and provision of services using robotics and 3D printing
A dramatic increase in speed and availability of internet connectivity, especially when 5G becomes available, creating a more connected supply chain and a less centralised workforce
A dramatic fall in the cost of physical transport due to the creation of autonomous and electric or alternative fuel powered transportation
The PAL supply chain will replace the mass manufactured, human-operated, off-shored supply chain of the fifth wave, creating a more agile, resilient and responsive network that focuses on understanding consumer and customer needs and delivering goods to them, rather than expecting them to come to you.
A RETAIL PARADIGM SHIFT
This paradigm shift has led to what has been called a 'retail apocalypse', a process that started in the early 2010s and which has accelerated since 2016 as more stores closed than opened. The US has seen this trend more than most, as the below graph shows.
The bankruptcy of major department stores such as Sears and the closure of Macys and JCPenney outlets creates a downward spiral, for these are often anchor stores that attract consumers who then shop at other, secondary stores, and whose presence determines whether a mall survives.
These retail closures are almost certainly going to be accelerated across the US and Europe due to the coronavirus pandemic, as stores were forced to close and people sought non-biological ways to purchase and receive goods. The decades old practice of travelling to a packed mall or supermarket and spending your day in crowds of strangers has become very unfashionable, very quickly. Suddenly ecommerce went from a secondary channel to the primary one, and many people who had previously not embraced online shopping now found they had no alternative. They also found out how convenient it is. The online giants such as Amazon saw such an uplift in trade that they had to recruit 175,000 additional workers within two months just to keep up. And Amazon believes that this transition is not a temporary one, for they have already offered permanent positions to 70% of them.[i] They have moved from being an online retailer to the online marketplace; the first and only place many people go to buy just about everything. While certain high-end malls and stores may survive, lower-quality real estate will be abandoned as tenants come to the conclusion that operating physical stores does not make sense in a post-pandemic, eCommerce-centric world.
One of Amazon's biggest attractions is free shipping, and it is now doing this faster than ever, spending $800million in 2019 to offer members free same day shipping. Better still, its Prime Now offering offers next hour shipping on selected goods. It has also expanded delivery to smart lockers, car boots (trunks), or even inside their houses with offerings such as Amazon Key. This has created an exponential level of supply chain complexity, moving the supply chain from being based around consumers driving to stores, to stores driving to consumers. As same day delivery becomes the new normal, it will require retailers to rethink how and where they store goods and how to deliver them quickly and cost effectively. Currently this has involved expensive, human solutions, with retailers either utilising gig-economy delivery drivers, or third-party delivery partners such as Hermes, UPS, FedEx and DHL. However, these are temporary solutions – and temporary jobs.
FUTURE VISIONS
Amazon has been long aware that the cost of same hour and same delivery is unsustainable unless it can reimagine and completely redesign its supply chain processes to remove as many costs and barriers as possible. This is not a new challenge for them. Back in 1994 their founder and CEO, Jeff Bezos, ended a job advert for C++ programmers with a quote from Alan Kay; "the best way to predict the future is to invent it." This has been Amazons mantra from the start, and it is reflected by the fact that they spend more money on research and development than any other company in the world – much more. From 2017 – 2019 Amazon spent upwards of $85 billion on R&D. Some of the results of their previous logistics focused R&D investments are already well-known. The 2012 acquisition of Kiva Robotics allowed them to reimagine their fulfilment centres from a place where humans walk to products on static shelves; to where products on shelves travel to static humans. The 2013 announcement on US current affairs program '60 minutes' that they were planning to use autonomous drone to deliver goods was so far outside the box that many believed it was a PR stunt. In 2018 they launched stores where you didn't need to pay, and in 2019, they piloted their Amazon Scout delivery robots in California.
Less well known are the ideas for which patents have been granted, but which have not yet appeared in the public sphere. Many of these radical patents address the challenge of storing and shipping goods and fall squarely into Alan Kay's 'invent the future' mould. These ideas include radical new places to store inventory which include giant airship fulfilment centres that float above city centres[ii], and hive-style, urban centres that allow for drones to fly out of them like bees from a beehive.[iii]
An illustration from patent applications for Amazon's airship fulfilment centre and multi-level fulfilment centre. The latter shows drones swarming around the building. (Amazon Illustration via USPTO)
Perhaps the most surreal patent, however, is for the idea of using lakes, reservoirs and purpose-built pools as fulfilment centres, where inventory is submerged underwater and items summoned to the surface by acoustic vibrations. These goods would then be received at the surface by delivery teams, before being shipped out to the customer by drone, robot or autonomous vehicle.[iv]
Two illustrations showing concepts from patent applications for Amazon's underwater fulfilment centres. (Amazon Illustration via USPTO)
COMING SOON…
However, these are longer-term ideas that may never be realised beyond the concept stage. In the meantime, a convergence of new technologies is being utilised to create a logistics network capable of providing an on-demand, ecommerce marketplace in both urban and suburban locations. To see what this future logistics model looks like, Amazon's Asian competitor, JD.com, is busy building it. Like Amazon, JD.com has been focusing on increasing its logistics capacity, serving both its own parcel volume and that of third parties. Today it operates roughly 600 warehouses that cover almost all cities and districts in China. Also like Amazon, it is prepared to forgo short-term profits in order to invest in future innovations, rolling out very similar solutions such as automated warehouses, autonomous delivery drones and road robots. It has also been laying down physical infrastructure to support this new wave's logistics network. Firstly, it has built twenty-one massive, automated, out-of-city fulfilment centres it calls 'mega-warehouses' that cover the seven biggest cities in China. Secondly, its innovation hub called JD-X is working on building a network of underground tunnels to create a tube-logistics network capable of moving goods from these mega-warehouses to smaller, more regional or urban fulfilment locations. Then, road robots or delivery drones will complete the last mile of the delivery, moving goods either to the consumer or to pick-up points that reside in urban locations such as railway or tube stations.[v]
New Future in an Old World
These types of new developments are somewhat easier in China than they are in Europe, for a number of reasons. Firstly, a combination of individual property rights and strict planning permission legislation means that European developers have to make a number of considerations that their Chinese counterparts do not. Secondly, existing infrastructure constrains future developments, such as century-old road systems that were designed for horses not automobiles. Finally, the historic nature of a lot of buildings means that the wanton demolition of a nation's heritage just to build a more efficient logistics system is understandably deemed unacceptable. Europe is therefore facing a growing demand for logistics services but a diminishing supply of logistics land. Plus, many cities are undertaking climate change initiatives that aim to reduce the number of vehicles in city centres, either by placing congestion charges on them or through pedestrianizing the centre and building cycle lanes. Which creates a dichotomy; an ever-increasing demand for the rapid, almost 24/7 delivery of goods and services, but limited space to store the goods, an inability to demolish and rebuild at will like China, and an already overloaded road infrastructure system.
REIMAGINE, REVITALISE, REPURPOSE
Squaring this particular circle and solving how to meet new wave logistics needs in cities designed around previous wave's infrastructure therefore requires radical thinking. Instead of simply building something new, the answer to this sixth-wave challenge potentially lies in the revitalisation of infrastructure designed for a previous generation.
NEW LIFE TO OLD MALLS
Firstly, rather than acquiring the land to build whole new mega-fulfilment centres, companies are looking at the abandoned malls and superstores that fell out-of-favour as ecommerce grew and rents rose. These empty shells are being purchased and repurposed into fulfilment centres by companies such as Amazon, who has already fitted out and repurposed a number of malls such as the 700,000-square-foot Rolling Acres Mall in Akron, Ohio, and the Randall Park Mall and the Euclid Square Mall, also in Ohio.  As well as abandoned malls, Amazon is also acquiring and repurposing other empty locations such as the large Toys 'R' Us stores that used to be a commonplace site across the US, Europe and Asia.
These abandoned 'ghost malls' and superstores offer four primary advantages as fulfilment centres;
Size. They're big, providing the size needed to store all of the inventory required to service the demands of large areas.
Proximity to population centres. Malls are usually located near residential areas allowing Amazon to get its goods out to consumers quicker and more efficiently.
Transport links. Malls are also normally built close to main roads and motorways specifically to make it quicker and easier for consumers to travel there. This provides massive benefits to companies like Amazon, as goods are able to come and go from the distribution centres easily.
Pre-existing infrastructure. These abandoned malls all have the necessary infrastructure already in place, such as sewage, electrical lines, gas lines, and water. This makes conversion quicker and allows the fulfilment centre to be up and running sooner.
DOWN IN THE TUBE STATION…
The next step is to quickly and effectively move goods from these mega-fulfilment centres to smaller, suburban or urban units. Traffic problems are accentuated in cities, with goods transport making up a large part of the traffic volume in these metropolitan areas. As mentioned, JD.com is solving this problem via the building of a tube-logistics network – and there's a number of European countries – and companies – looking at doing the same.
While most people are familiar with the Hyperloop concept dreamed up by Elon Musk, this is not a new idea. In fact, a network of pneumatic, pressurised tubes was used to transport items across a number of European cities for 100 years. Pneumatic tube networks gained acceptance in the middle of the 19th century until the end of the 20th century, and were used to transport small, urgent packages (such as mail, paperwork, or money) over short distances across five cities – London, Vienna, Berlin, Paris and Prague. Capsules were propelled by means of air pressure through tubes, reaching a speed of around 35 km per hour. The below diagram shows the tube network in Paris in 1971.
The Prague pneumatic post network is the world's last preserved municipal pneumatic post system,  and runs under the wider centre of Prague, totalling about 55 kilometres (34 mi) in length. The system started service in 1889 and remained in use by the government, banks and the media until it was rendered inoperative by the August 2002 European floods.
Now, a number of new projects across Europe are going back and revisiting the idea of underground, tube-based freight transit. Perhaps the biggest underground freight mega-project is the Cargo sous terrain (CST), which will connect the major centres of Switzerland from 2031.[vi] CST is designed to relieve the strain on rails and roads, reduce environmental pollution and ensure the timely delivery of goods through using approximately 70km of tunnels that connect a network of hubs. These hubs will enable fully automated loading and unloading of self-driving, unmanned transport vehicles that run around the clock in the tunnels, automatically picking up and delivering loads on the ramps or lifts provided so they can be distributed above ground.  Over in Germany, the Ruhr University of Bochum and the Ministry of Innovation, Science, Research and Technology of the State of North Rhine-Westphalia, are working on what is called the CargoCap project. The CargoCap system was started back in 2002 and declares itself to be a 'fifth transportation alternative to the conventional systems of road, rail, air and water' and 'a safe and economical way to carry goods quickly and on time in congested urban areas by underground transportation pipelines.'[vii]
Representation of the planned CargoCap system, from their website.
CargoCap is designed for smaller loads and uses unmanned electric vehicles that travel on rails through pipelines that are only 1.6 metres in diameter, moving goods between one terminal to another, point-to-point as part of an intermodal chain. Each vehicle, called a 'Cap', is designed for moving two European standard pallets, but can be coupled to a train bundle of 34 vehicles. The transport vehicle is designed as a four-axis, automotive unit and reaches a maximum speed of 80km/h. Over in the UK, a tube logistics project called Mole Solutions has developed a system to reduce road freight in urban areas by using these underground freight pipelines to link edge-of-town consolidation centres with inner town nodal points. It is piloting the concept in Northampton, using a disused underground rail line between one of the town's main logistics estates and the town centre. The system utilises driverless, electric-powered capsules that run along dedicated underground lines under automatic control and has the potential to run 24 hours a day.
Mole Solutions Pilot Track in Northampton, UK
Major European cities could therefore find that by repurposing disused underground / metro lines or expanding the disused pneumatic tube lines, they could create a 24/7 logistics pipeline that links together the edge-of-city fulfilment centres with a network of urban warehouses designed to service the local community.
REPURPOSING CAR PARKS: UNDERGROUND FULFILMENT CENTRES
According to the United Nations, currently 55% of the world's population live in urban areas, by 2050 that figure will have risen to 68%. Not only that, but the growth in the global population means that by 2050 an additional 2.5 billion people will be living in urban areas. But while cities are becoming increasingly popular places for people, they are becoming unpopular for vehicles. As the cities grow, so too does the amount of traffic, something that is a cause of congestion, carbon emissions, poor air quality and ultimately, climate change. There are therefore major initiatives to disincentivise carbon inefficient trucks and cars from travelling into urban centres. Also, once cars become autonomous and electric, they will also become something people hire by the journey, rather than own as an asset. This means that vehicles will be constantly utilised rather than parked up. As a result of this transition, the need for massive amounts of car parking will decrease, creating a real opportunity to solve the puzzle of where to locate the required urban fulfilment centres.
Rather than purchase large amounts of expensive and above ground real estate, there now exists an opportunity to again look at repurposing the infrastructure of the fifth wave – underground car parks. Throughout most major cities in Europe there are a large number of underground car parks, places that are likely to be underutilised due to the aforementioned urban traffic restrictions, combined  with the reduction in demand due to the rise of remote and home working – a paradigm shift that again has been fast-tracked due to the coronavirus pandemic. These car parks – usually located in prime locations – could be repurposed as urban micro-fulfilment centres that form a connected network of hubs serviced by the aforementioned tube-logistics networks. The idea of using underground car parks as logistics centres has already started. In Paris, Chronopost operates two underground facilities, the first of which opened in 2005 in a former city-administered parking garage below the Place de la Concorde, and the second, which opened in 2013, is in Beaugrenelle below an existing building.[viii]
One company that has spotted the opportunity is the Israel and New York based Fabric, previously called CommonSense Robotics. Fabric has spotted the opportunity to combine the sixth wave technology of autonomous, robotic warehousing systems, with the fifth wave infrastructure of underground car parks. Its automated fulfilment can pack shelving, lift robots and wheeled robots into areas with ceilings as low as 11 feet. They are focusing specifically on grocery delivery. As Elram Goren, CEO and Co-Founder of Fabric explains; "One of the biggest challenges in urban areas is finding affordable real estate that is really close to customers, and that's why a flexible automation solution that can fit into any type of space is so important. Automation solves the economics, but it's only one part of the puzzle. The real key here is bringing that automation really close to your customers so that delivery distances are just a few miles… You don't want to be sacrificing on customer proximity just because the automation doesn't quite fit – whether it's a stand-alone piece of real estate or part of a retailers' existing store"[ix] Fabric intends to create a network of connected micro-fulfilment centres across city centres, using underground car parks that have been refitted to be automated, vertical fulfilment centres that can pick, pack and deliver goods within one hour.
In December 2019, the first of these opened beneath a skyscraper in downtown Tel Avivm, under the Shalom Meir Tower. The space itself is only 18,000 square feet with an average height of 11 feet, but it's full-service, with temperature zones for fresh, ambient, chilled, and frozen items and can deliver in less than an hour.[x] Fabric believes that as well as underground car parks, their automated solutions could be fitted into small disused stores or repurposing no-longer needed office spaces (of which there will be many, as the COVID-19 lockdown has proved to company leaders that their teams can operate remotely) into warehouses. While office-block based fulfilment centres would be a relatively new concept in Europe, it is already commonplace to see eight- or nine-storey warehouses in over-crowded Asian cities like Hong Kong and Singapore.
AUTOMATED, OPEN, CASHIERLESS, EVERYWHERE
The last step of the logistics journey would be moving the goods close to the customer for them to collect, especially when people live in multi-story accommodation that is not suitable for drone or road robot delivery. This is where the concept of automated, cashierless stores could prove vital.  Amazon is currently rolling out its Amazon Go 'just walk out' technology which uses cameras, sensors, computer vision techniques and deep learning to allow customers to pick what they want and then leave the store, eliminating the need for cashiers or to unpack, scan, pay and repack your goods. Other retailers have followed suit, such as Walmart which is working on creating cashier-free supermarkets, and Amazon announced in spring 2020 that it would be selling its technology to other retailers, guaranteeing its widespread adoption.[xi] However, it is the Dutch retail chain Albert Hejin that perhaps has sensed the real opportunity, seeing a chance to use these automated stores where retail outlets didn't make financial sense previously. Says Marit van Egmond, brand president at Albert Heijn; "This latest concept not only makes shopping very easy; due to its autonomous nature, this 'plug and play' store can be placed at locations where there is a (temporary) need for a small store, from offices or university campuses to residential areas under construction that do not yet have shopping facilities. A second advantage is that the store can always be open, which is useful for people who are on the road very early or very late."[xii] As facial recognition technology develops to the point where we access these outlets and pay for them via our face, as they do in China with 'Smile to Pay', then increasingly retailers like Amazon and Albert Hejin will be able to place these 24/7 automated stores wherever there is a need. Again, these need not be new buildings, but a redesign and repurpose of old ones, regardless of their previous use. The lack of labour overheads and extended opening hours could also change the cost equation and make previously unprofitable retail locations viable once again. These locations could also effectively be used as micro-hubs, a mini-distribution centre that is supplied either directly from the mega-fulfilment centre or from one of the automated urban logistics locations discussed previously. From this micro-hub, road robots or drones could then deliver goods to consumer's homes, becoming the final leg in this automated network.
The European PAL supply chain therefore has the potential to become a reality through a mix of cutting edge, sixth-wave technologies such as AI, robotics and autonomous vehicles, and repurposed and connected previous wave infrastructures such as disused shops, underground car parks, pneumatic tunnels and tube lines and retail malls. Countries like Germany, Amazon's second biggest market outside of the US but which also has significant scope for future e-commerce growth, is going to experience increasing consumer pressure to provide rapid, cost-effective, last-mile delivery solutions. Building this capability in its established, historic cities is therefore going to require creative solutions, and the ideas discussed could breathe new life into old structures and provide cost-efficient ways to close the gap between now and the time when we have giant airships and drone hives.
---