The retail giant needs even more truckers. That is why it offers $87.5k a year
You can read this article in 3 minutes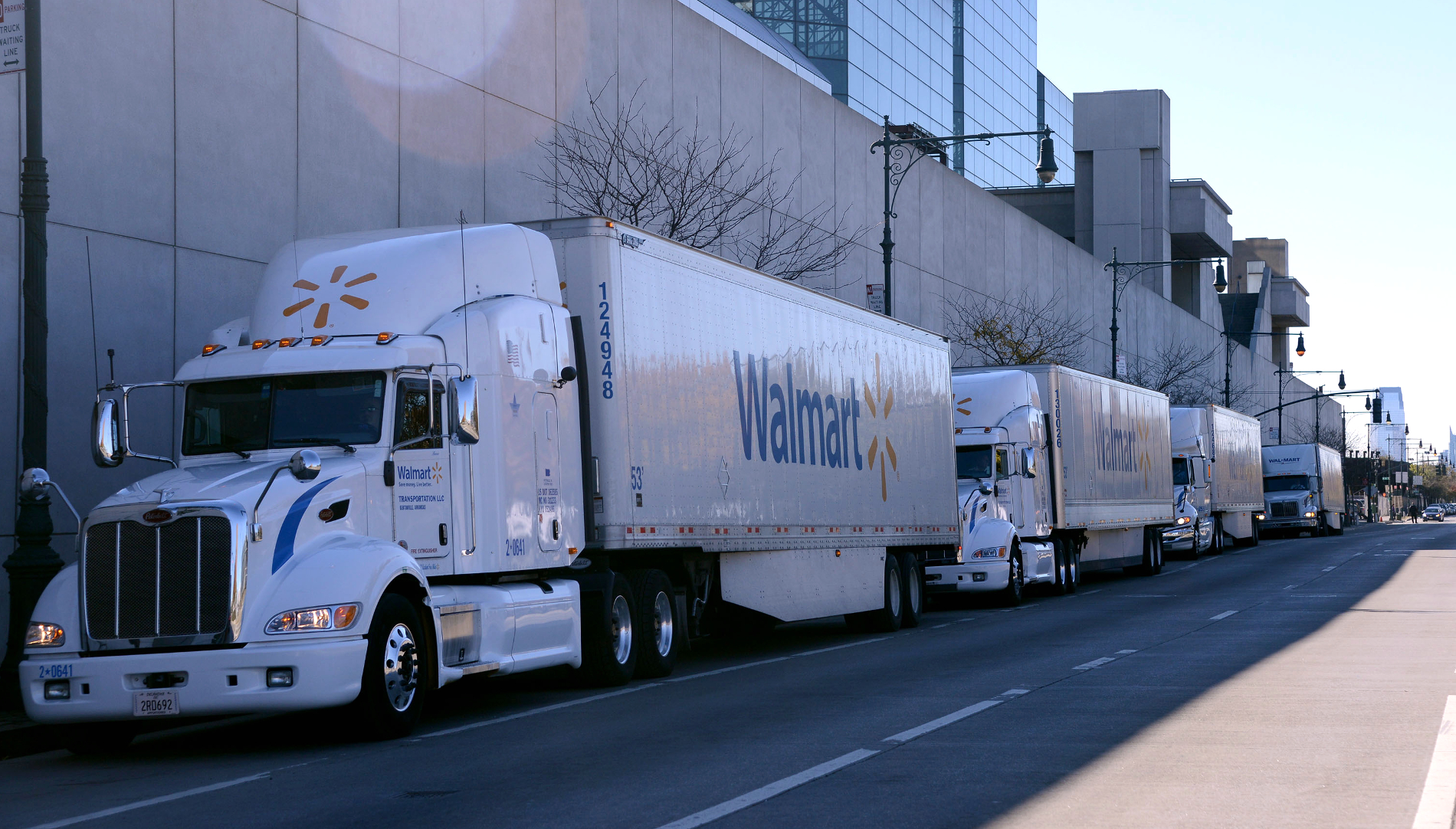 After recruiting more than 1400 new truck drivers in 2018, the U.S. supermarket chain Walmart intends to hire hundreds more this year. To this end, the company is changing the recruitment system and has been raising salaries for truckers since February.
A faster recruitment process, a rating system and mentoring are the elements to help recruit the truck drivers that Walmart needs more and more. Sales in the chain's stores increased last year by 3 %, which resulted in increased demand for transport. This is why the time between the candidate's first interview with Walmart and the assessment of his skills behind the wheel has been halved. In this way, potential employees undergo a training course that involves experienced truckers working for the company more quickly.
"Recruitment meetings improve both the skills of our candidates and enrich their experience," said Lori Furnell, Walmart's Talent Acquisition Director.
$87.5k (€77.5k) – a lot or not enough?
No less important is the trucker pay rise, which the chain has been introducing since February. Walmart drivers will now earn on average $87,500 a year. Stable working hours can be regarded as another advantage for truckers.
Such a sum of annual remuneration at the current exchange rate may be impressive, as it gives an income of 77.500  euros. However, it should be remembered that the conditions of employment in the United States are very different from those in Europe.
First of all, the Americans are not guaranteed paid leave, and even if they do, they take it much less often than Europeans. It is assumed that during a year an employee on the other side of the Atlantic enjoys 15-16 days off (in this respect, Poles are better off, because depending on their seniority they are entitled to up to 26 days of paid leave). If we add to that 10 more public holidays, which this year fall in the United States and 52 Sundays, it turns out that the average American works 287 days a year.
Walmart has recently paid more attention to employee satisfaction and at the beginning of February, the company announced, for example, a new policy on paid time off, which gives employees more flexibility. Therefore, it can be assumed that a Walmart truck driver works the above-mentioned 287 days a year. Assuming that he works 10 hours per day on average, his average salary of $87,500 gives him a rate of $29.86 per hour. For shorter work – e.g. an average of 8 hours a day – the hourly rate will be even higher – $38.10.
For comparison, a year ago the minimum wage for Walmart employees was $11 per hour (which was still above the federal average of $7.25 per hour). The company employs a total of 2.2 million people all over the world, and its employees earn from $50,000 to even $170,000 a year.
Photo: Walmart