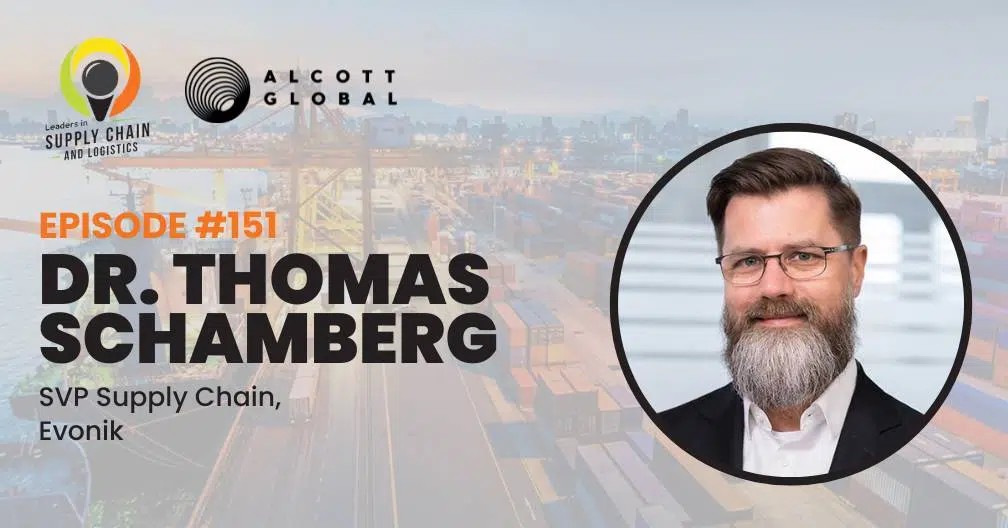 Thomas Schamberg of Evonik on chemical supply chains, and changing organisations and mindsets
You can read this article in 2 minutes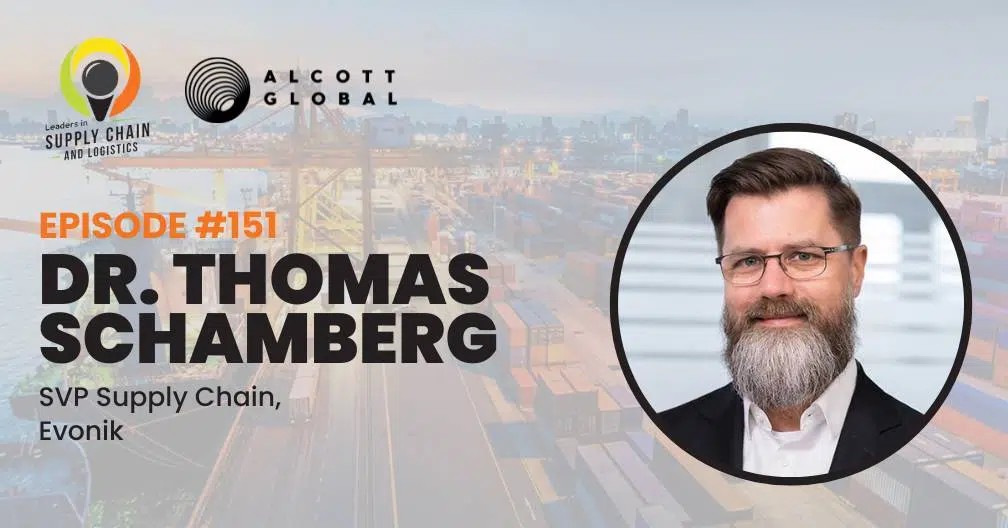 Dr. Thomas Schamberg is the SVP Supply Chain at Evonik, one of the largest specialty chemicals groups in the world.
As a global lead, Thomas ensures consistency and excellence across the supply chain, overseeing standards, performance, and best practices. In his previous role as VP of Supply Chain Solutions, he led an in-house consulting team, delivering transformative results through the implementation of innovative solutions and operational efficiency improvements.
With a strong background in strategy, organizational development, and IT, he possesses a versatile skill set. Renowned for his analytical skills, strategic mindset, and ability to navigate complex challenges, he is committed to achieving exceptional outcomes. Colleagues have praised his leadership and talent for breaking down barriers.
In this episode of the Alcott Global Podcast Leaders in Supply Chain podcast, host Radu Palamariu talks to Thomas about the following:
Building an in-house consultancy group for supply chain management inside Evonik
Principles to apply when going into new roles
Story of the 20 seconds elevator pitch that led to the change in their supply chain structure
Changing people's mindset to think from an end-to-end perspective
Is a fully autonomous supply chain possible?
Constantly adapting skill sets on the journey
For more podcasts in this series, visit the Alcott Global website.