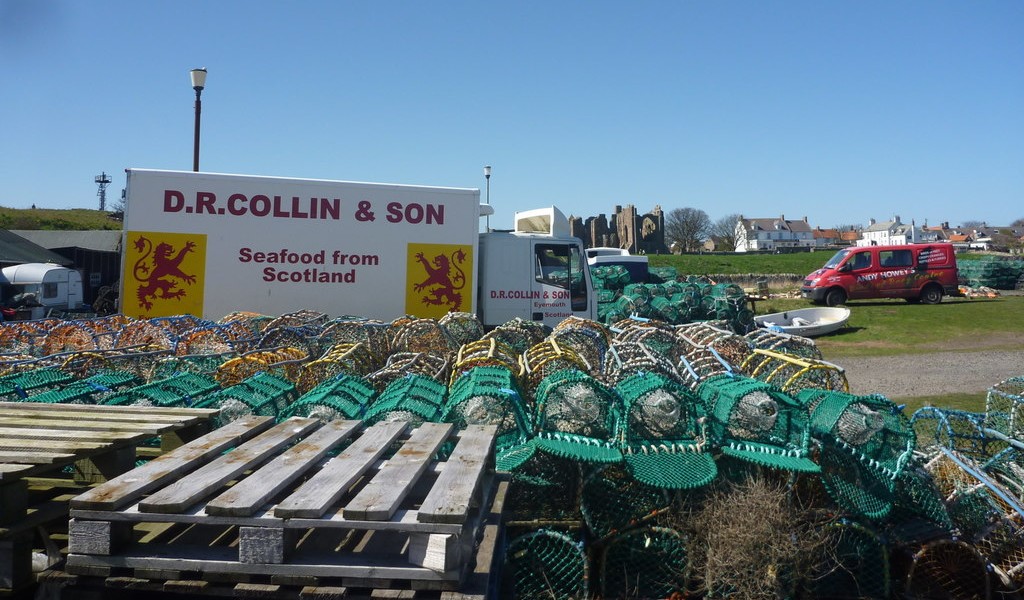 Exporters need SPS or veterinary agreement with EU, says Scotland Food and Drink representative
You can read this article in 9 minutes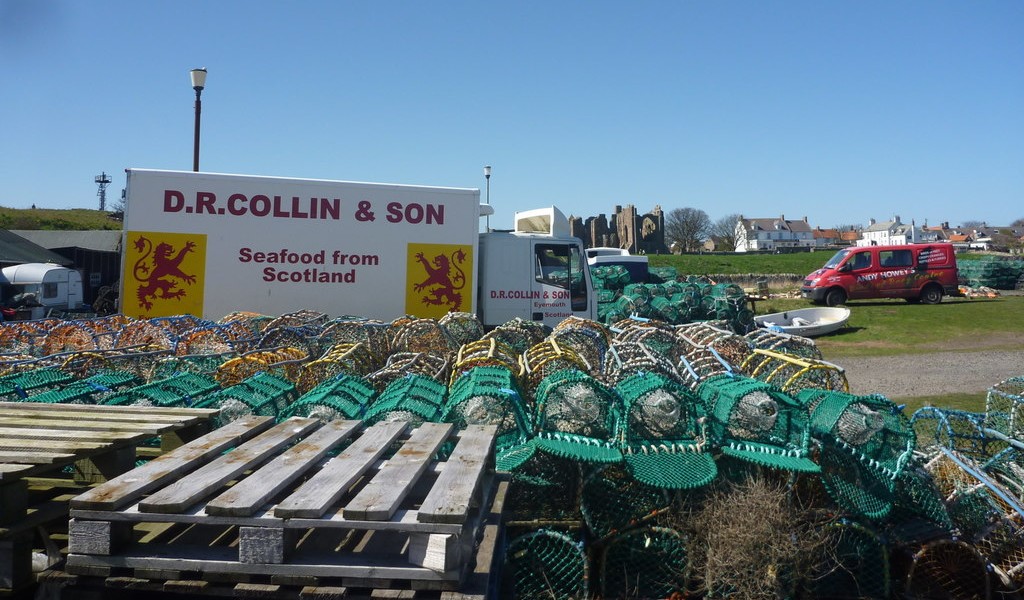 Scottish food exporters need an SPS or veterinary agreement to mitigate some of the post-Brexit barriers to trading with the EU, says John Davidson, External Relations Director of Scotland Food and Drink.
Speaking to Trans.INFO, Mr Davidson was keen to stress on multiple occasions that he is supportive of the measures the UK and Scottish Governments have been taking to help traders since January 1st, including the £2,000 grants scheme for SMEs.
Mr Davidson also states there are signs that companies are beginning to get grips with some of the issues that severely hit trade with the EU at the start of the year.
Moreover, the External Relations Director of Scotland Food and Drink says that the industry has aspirations to trade with new markets amid reports of more post-Brexit trade deals being in the pipeline.
However, Mr Davidson is under no illusions whatsoever as to the scale of the challenges faced by Scottish food exporters since the end of the Brexit transition period.
When asked how exporters have been faring since Brexit hit the headlines last month, Mr Davidson said:
"At the start of the year, companies and bodies like ourselves were flagging new issues, whether it was things like different colored ink, or missing codes, or IT systems. I think we're at the stage now where we know the issues and there doesn't seem to be any new issues coming. So it's about how we're working through the range of issues that are there at present, and there's quite a lot going on in the background with the UK Government and the Scottish Government to try and find resolutions to these issues.
Some businesses are also starting to adjust a little bit and understand the rules. The same goes for the haulage companies, who are really important for getting our product to market in the seafood sector in particular. They have a much better grasp of what's involved, they're adjusting and are able to plan their services accordingly."
On other hand, he also pointed towards a number of sobering facts:
"Export volumes are starting to pick back up again very slowly, though much slower, and at much more reduced levels than would normally be at this time of year. It is also taking longer to get product to market. On top of that, there are significant extra costs incurred in doing so."
The remedy, according to Mr Davidson, could be an SPS agreement, or a veterinary agreement:
"What we need is to somehow find a way through, whether it's an SPS agreement, or a veterinary agreement – something that negates the need for us to do this paperwork, that's what we need. After all, our standards didn't change overnight on 31 December when we supplied into the EU uninhibited."
One barrier to the above agreement is the desire among Brexiteers to ensure that whatever is agreed does not infringe their concept of sovereignty. This could prove extremely difficult, although Mr Davidson is hopeful an agreement can be reached that suits both the EU and the UK Government.
There has also been talk recently regarding the situation in Northern Ireland, and the possibility of a further agreement there. Mr Davidson is nonetheless of the opinion that whatever is agreed regarding Northern Ireland should apply to GB-EU trade too, not least because of the amount of produce Scotland exports to the EU:
"I think the key thing would be that whatever solution we can find there [in Northern Ireland] must also extend to trade between GB and EU – it's fundamental, whatever solutions are found, that they also extend into the EU across the channel. Why that's important for us, of course, is that the vast majority of our seafood goes to the EU."
Back in January, there were reports of Scottish fishing vessels landing their catches in Denmark in order to avoid Brexit red tape. Although Mr Davidson assures us this is not unusual in certain circumstances and at certain times of the year, more boats than normal did cross the North Sea to Denmark last month. Should this continue, there are also concerns about the possible knock-on effects:
"More vessels this time were going, and if it were to continue it would be a concern. That would starve the processors of products and raw material, and therefore have a profound impact on a sector that is a significant employer in many these fragile communities, whether it's Peterhead or Aberdeen or Fraserburgh.
And then that has a knock-on-effect, for example, on the haulage sector. If there's less raw material coming into Scotland, less is being processed. And then less is ultimately being shipped down to the continent by the haulage sector."
The next major post-Brexit challenge facing many businesses in the UK is the potential impact of checks of goods imported to Great Britain from the EU. When it comes to the food sector, delays at the border could disrupt the supply of raw ingredients and packaging among other things. Mr Davidson admits that could be a "big problem".
"This could be the next big challenge for Scottish businesses, to compound the difficulties already faced. Although it may not be to the same extent as what we faced on the export side of things, because that's very prominent for the seafood sector, there's no doubt that many businesses are going to be affected by this."
The UK Government recently announced a £2,000 grant scheme for SMEs that trade with the EU. Mr Davidson is very welcoming and appreciative of the support, though he fears the scale of the challenge presented by the new trading relationships means the grants may not prove sufficient:
"I think everyone, particularly UK Government ministers, underestimated the scale of the challenge that we were facing. I don't think anyone quite realized what it really meant to transition to this new way of working, because essentially, we were road testing in real time.
Yes, small grants are helpful to buy some expertise – there's no doubt about that. However, the scale of the challenge is so severe that there's only so far that a small grant and the support it buys can go.
The sheer complexity of trade as a third country is absolutely enormous. When you hear some of the so-called experts talking about it, who do know a lot, it's unrealistic for businesses to be able to understand this within the timescale that we've got here." 
The UK has recently announced its intention to become a member of the Trans-Pacific Partnership, and sign a number of new trade agreements with countries from all over the world. Some argue this will allow exporters to pivot to new markets, compensating for any reduced trade with the EU.
Despite expressing willingness on behalf of the industry to tap into new markets, Mr Davidson admits that the process will take a "long, long time".
"The facts are that 70% of food exports go to the EU and it can take a long time to realize the benefits of trading in other new markets, in different continents.
While it's easy to say there's huge opportunities in markets beyond the EU such as in Southeast Asia the reality of supplying those markets is multi-faceted and complex, and in some cases can take years for sectors or businesses seeking to gain a foothold for the first time.  It takes time to access new markets if there are barriers that you're trying to overcome. And then once you've accessed the market, you need to understand that market, you need to get a presence in that market, you need to increase your visibility, you need to forge relationships, and then get some consumer loyalty. That takes time, effort and money.
It would be wrong to assume that we're just going to pivot quickly from EU trade to these other market trades. It just can't happen."
---
Photo credit: Richard West