Kent haulier paying 50% of HGV training costs as UK driver shortage intensifies
You can read this article in 2 minutes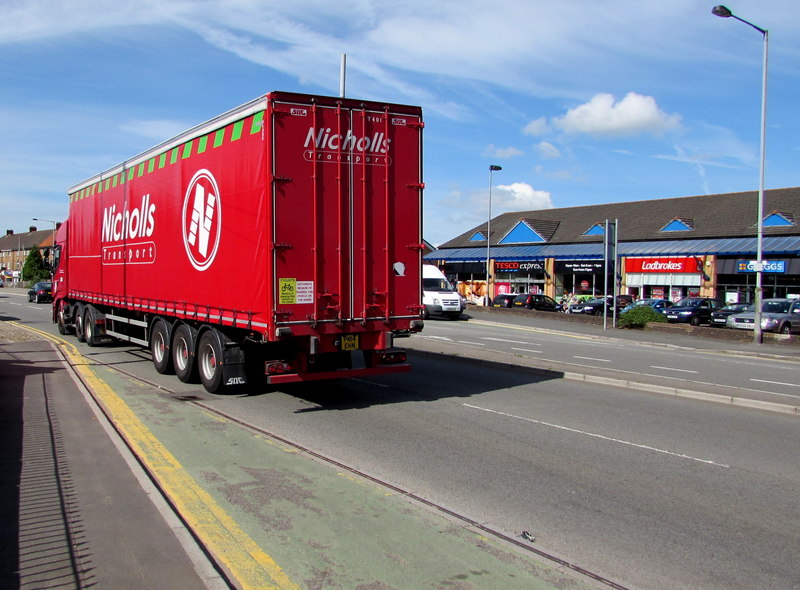 Kent haulier Nicholls Transport is reportedly funding up to 50% of the cost of training to become a HGV driver. According to Channel 4 news, the haulage firm is having to do so amid the intensifying driver shortage in the UK.
During the report, Matt Freeman, Compliance Manager at Nicholls Transport, told Channel 4 news that the company has "plenty of work going on" and there is "definitely a shortage of drivers". Freeman even went as far as to say that at least 10% of the haulage company's fleet is currently parked up on a daily basis, which he admits is a lot of assets doing nothing.
Rod McKenzie, Managing Director of Policy & Public Affairs at the Road Haulage Association, was also interviewed during the Channel 4 report. He stressed that the UK should let foreign drivers in for the short term, and also create an apprenticeship system to get fresh blood into the haulage industry fast.
Reports of the driver shortage often irritate truckers, including many of our own readers, who argue that there are plenty of qualified lorry drivers in the UK available to work for the right salary and conditions.
When questioned by Channel 4 on why hauliers don't simply increase wages, McKenzie simply replied:
Logistics is a very low margin business – people make 1% or 2% profit a year. And that is a pretty scary number if you're suddenly having to pay drivers a lot more.
---
Photo credit: Jaggery / Geograph UK