Police award driver for exemplary load securing record
You can read this article in 2 minutes
A lorry driver serving a building contractor from Wesenberg has been awarded by the German police for his exemplary load securing record, which spans several decades.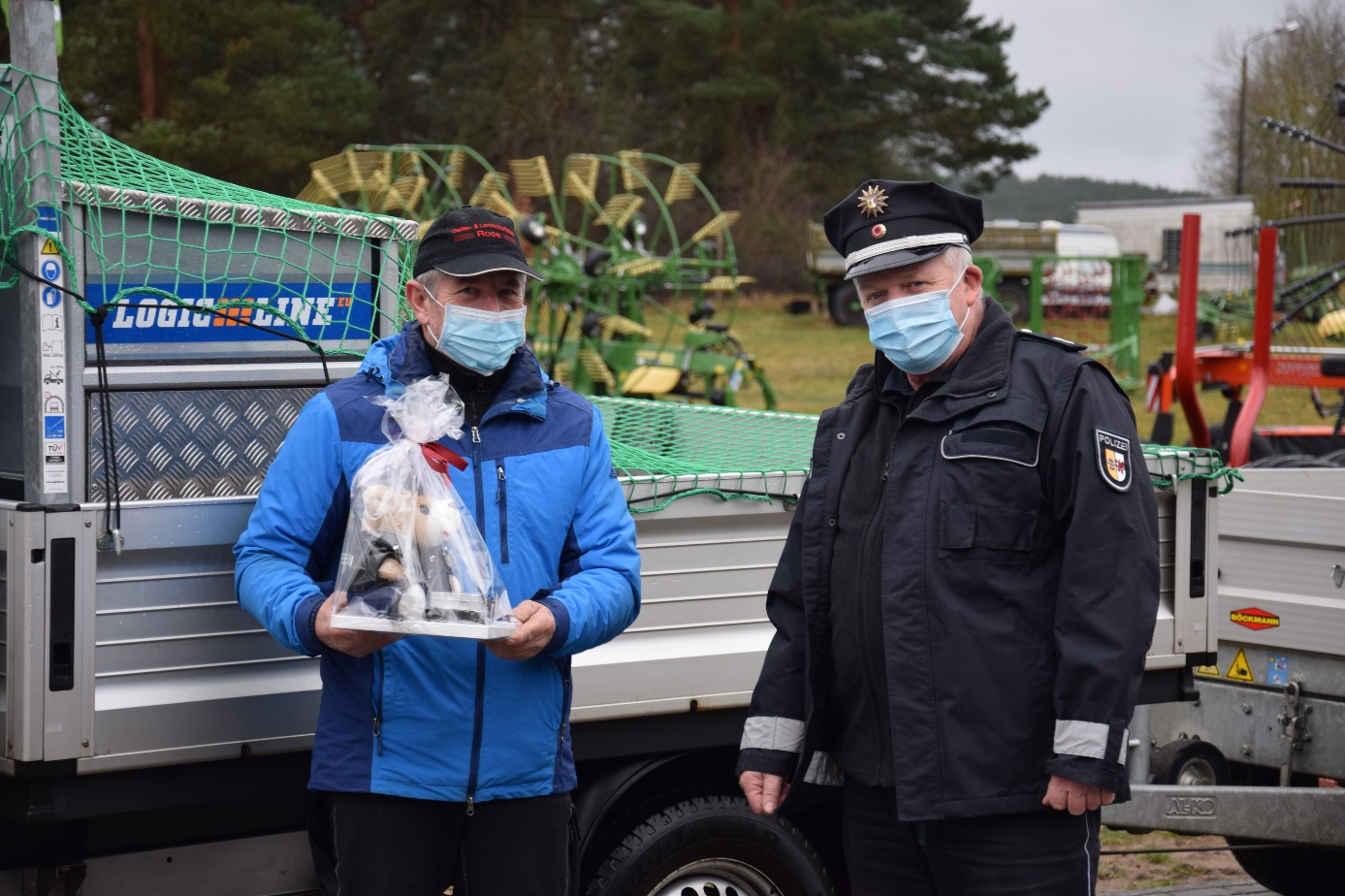 Self-employed trucker Jörg Rose, who has almost 40 years of experience, has received an "exemplary driver" award by traffic officers for consistently securing his loads to a very high standard.
Mr Rose was given the award primarily due to his unblemished record, however a recent check brought the driver to the positive attention of the police. During that recent check, officers found that Rose was transporting just one pallet that was excellently secured with a strong tension belt.
Surprised and delighted at the award, Mr. Rose accepted the gift from Police Commissioner Ino Nattermann.
In addition to a variety of small gifts from the Neubrandenburg police station, a petrol station operator also took part in the campaign and contributed a fuel voucher.
Nattermann not only knows about the existing regulations for load securing, but also about their importance for road safety. In 2021, so far 26 traffic accidents have been caused by inadequate or missing load securing. Road users were injured in four of these accidents. Data from last year also showed there were 38 accidents that could have been avoided with just a few simple steps.