Maritime Transport fits entire fleet with CameraMatics smart camera system
You can read this article in 3 minutes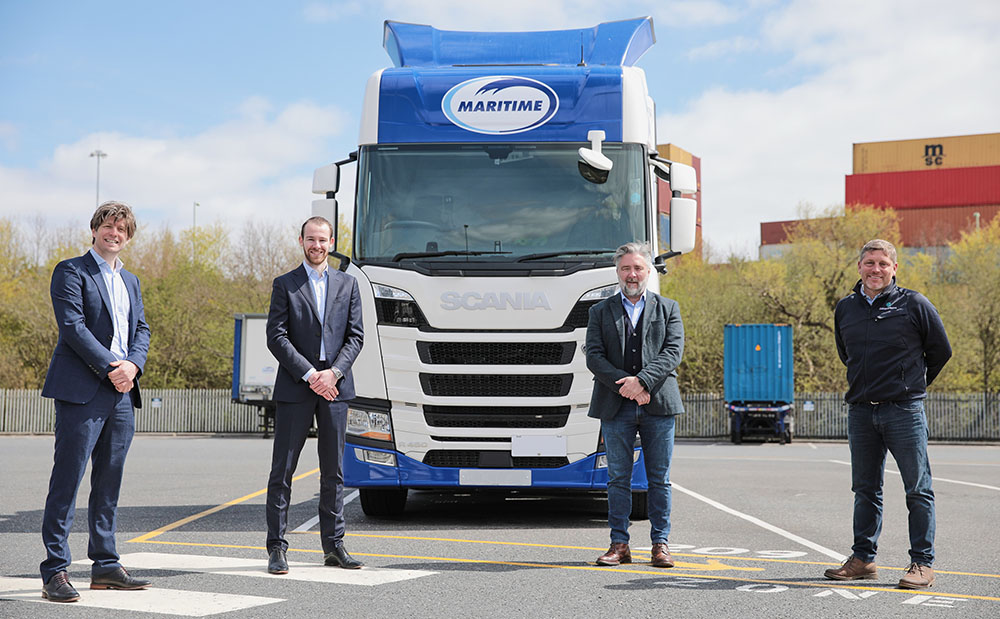 UK transport and logistics operator Maritime Transport Ltd has fitted its entire fleet with CameraMatics' smart camera systems.
Maritime Transport Ltd currently employs over 2,000 drivers and its 1,500+ trucks cover approximately 120 million miles each year.
The company says the safety and wellbeing of drivers and all road users was the primary reason for the investment. However, the road transport firm also cites the introduction of the Direct Vision Standard and similar schemes were a factor in its plan to look for a long-term, future proof solution for their fleet.
Maratime Fleet Manager using CameraMatics Platform on laptopMaritime have opted for a 360˚ camera setup, including in-cab driver facing cameras, plus left-turn alerts and smart sensors.
CameraMatics says the drivers appreciate the extra visibility the technology provides and the protection it gives them from fraudulent claims. Remote download of footage is a major benefit of the platform and saves the fleet team time and hassle.
"In Felixstowe alone we have 220 vehicles and retrieving footage previously could be a time-consuming process. Instant, remote access to footage now has been a huge benefit to us. In the event of an incident or accident we know immediately what happened and can take appropriate action. The footage is also proving extremely useful for our Driver Administrators who use it in the training classrooms," commented Paul Heyhoe, Fleet Director, Maritime Transport Ltd.
In a statement, Maritime said it prides itself on cutting-edge IT systems, and added that the easy-to-use CameraMatics Suite was another big factor in CameraMatics', along with the potential for integration with existing Telematics and other systems.
Senior IT Support Technician, Ross McNicol, Maritime Transport Ltd., said:
"We look for long-term partnerships that deliver excellent value and quality products and services. We wanted a provider we could trust with the expertise to work with our large operation long term. We looked at a number of different options but felt CameraMatics was the best fit for the business. The CameraMatics team understands the industry we're in and what we need in order to operate. We're confident that the technology will continue to develop and grow with us."
---
Photo credit: cameramatics.com