Massive protest in France: 150 km long congestion and traffic chaos.
You can read this article in 3 minutes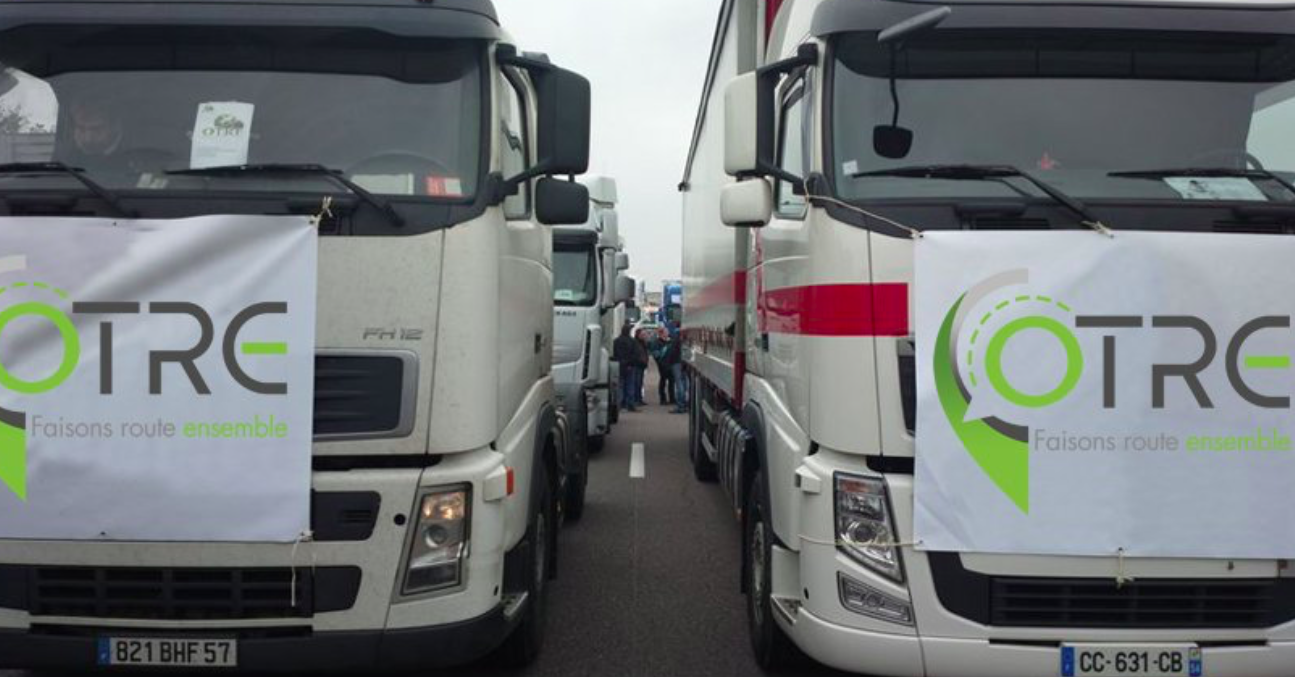 Today, carrier protests have advanced in France. It is not only the hauliers who are on strike but also the public services, farmers, drivers and "yellow vests". Many roads are blocked. Demonstrations also happen in city centres. It is possible that the strike will last for several days.
Today around 7 o'clock in the morning, the total length of congestions caused by protests was150 km only in the region of Île-de-France, according to French media. However, difficulties should be expected throughout the country. From 7 o'clock, protesters block access to Boulogne port. The strike is also being carried out on the A26 at the Setques toll station, on the A2 between Cambrai and Valenciennes and on the A25 between Dunkirk and the headquarters of TIM.
A blockade was also organized at the Franco-Belgian border crossing at Hertain, as well as at Hensies on A2. On this motorway, there are severe difficulties towards Valenciennes – Mons. 
📽 Blocage des camions sur les frantières franco- belges à Hertain.#5decembre #grevedu5decembre #Giletsjaunes #Macron #France pic.twitter.com/lDLtxdQJIb

— Gladiator (@1_jaunes) December 4, 2019
The carriers also carry out the "slow driving" demonstrations near the logistics centre of Dourges, next to Lens. 
Opération de blocage sur la plateforme logistique de Dourges, près de Lens pic.twitter.com/C5oNKQFbAv

— BFMTV (@BFMTV) December 5, 2019
Refineries have also been blocked, including Total de Grandpuits in Seine-et-Marne and Puget-sur-Argens, near Fréjus or Frontignan Sète dans l'Hérault,
♦️[Blocage] – #Frontignan [34]♦️
La raffinerie de Frontignan, près de Sète dans l'Hérault, est bloquée aux poids-lourds ce jeudi matin.#Grèvedu5Décembre #5Décembre pic.twitter.com/Qd8Dw6x1ne

— Gilets Jaunes Paris #5Décembre (@GiletsJaunesGo) December 5, 2019
You can check the current traffic situation on the government's traffic information site. According to the French media, the protest can be extended.
The OTRE carriers' union has already announced another protest on 7 December. The organization plans to block, among others A13 at Tourville-la-Rivière and roundabout Saulx at Vitry-le-François (Marne), which connects N4 (Paris-Nancy) and N44 (Châlons-Vitry) and on RN 137 Rennes-Nantes in both directions. 
Photo: Twitter.com/_OTRE_Nord