Statistics on the German road toll for the first quarter of 2019: German share increased a bit but Lithuanian growth improved a lot.
You can read this article in 3 minutes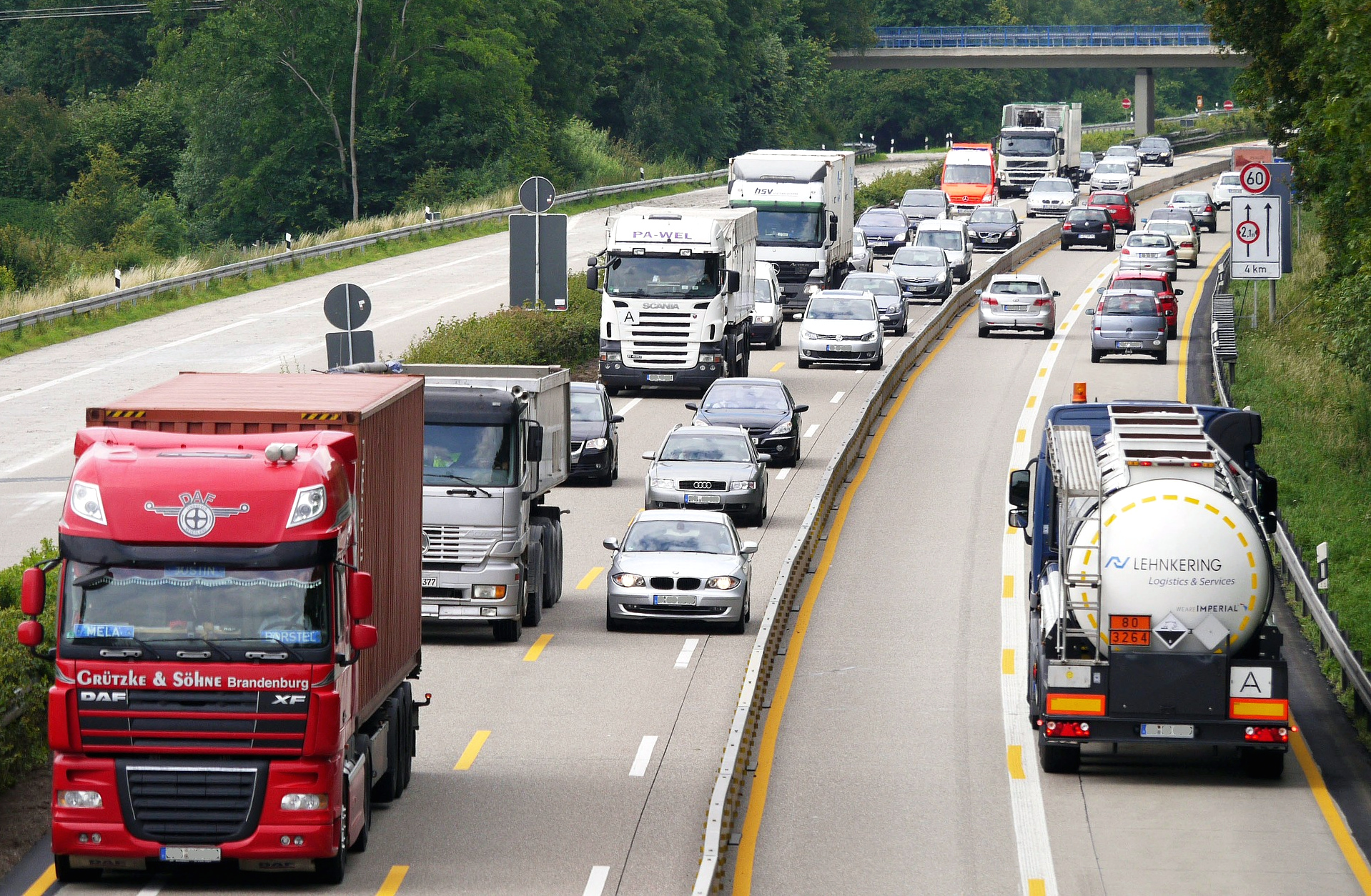 The German Federal Office of Freight Transport (BAG) has published statistics about the first quarter of 2019. Although the share of German carriers increased, Eastern Europeans recorded a rise. Compared with the results of the year, companies from Lithuania performed best.
Between January and March 2019, heavy goods vehicles on German roads covered by a toll travelled a total of about 10.2 billion kilometres which is 20.2 percent more than the figure of the same period last year. 58.5 percent of trucks were registered in Germany, this is 2.9 percent more than a year ago. Germany owes this increase mainly to the toll extension on all federal roads in July 2018.
The share of foreign carriers in kilometers driven on toll roads in Germany has dropped from 44.4 to 41.5%. Nevertheless, they also improved their results from the first quarter of 2018 – by 12.5 percent.
Central and Eastern Europe still at the forefront.
Polish trucks continue to dominate on German roads. Among foreign vehicles, they travelled the most in the first quarter of this year – 1.66 billion km, which is 16.3 percent of the total and 39.2 percent of transportation carried out by vehicles from abroad. The result of the Polish from the first three months of this year is higher by 14.6 percent than last year's.
Behind Poland, among foreign vehicles, the Czech Republic was ranked with a result of 0.38 billion km, by 8.7% higher than last year. Behind the Czech Republic, in turn: Romania with 0.35 billion km (10.9 percent more yearly), the Netherlands with 0.27 billion km (10.4 percent growth) and Lithuania with approximately 0.262 billion kilometres. Particularly noteworthy, is the increase that Lithuanian carriers recorded in the first quarter. Their trucks passed through Germany with an increase of 33.3 percent more kilometres than last year.
| | | | |
| --- | --- | --- | --- |
| Country of origin of trucks | Number of kilometres travelled on toll roads in Germany in the first quarter of 2019 | Number of kilometres travelled on toll roads in Germany in the first quarter of 2018 | Growth in the first quarter of 2019 |
| Germany | 5,966,300,000 | 4,718,510,000 | 26.4 percent. |
| Poland | 1 660 939 000 | 1 449 612 000 | 14.6 percent. |
| Czech Republic | 380 636 000 | 350 141 000 | 8.7 percent |
| Romania | 349,275,000 | 314,820,000 | 10.9 percent |
| Netherlands | 268,306,000 | 243,037,000 | 10.4 percent |
| Lithuania | 261,716,000 | 196,376,000 | 33.3 percent. |
| Hungary | 181,308,000 | 177,347,000 | 2.2 percent |
| Slovakia | 151 198,000 | 149 063 000 | 14.6 percent. |
| Bulgaria | 145 377,000 | 129 857 000 | 12.0 percent |
| Slovenia | 135 672 000 | 113 714 000 | 19.3 percent |