Omnichannel, or transport challenges – part 4
You can read this article in 7 minutes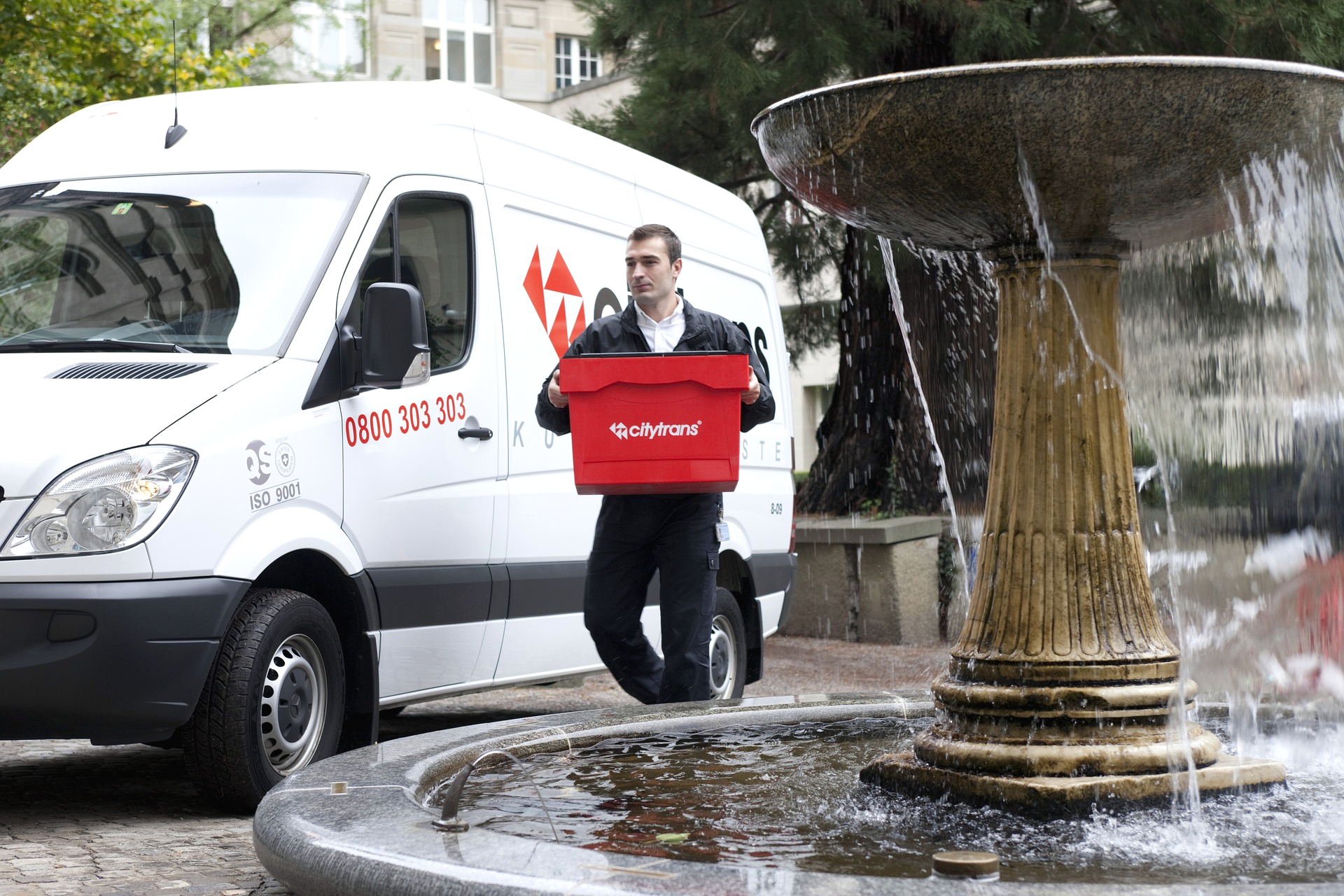 According to a report published by Colliers International on the logistics and commerce sector, entitled "Survival of the fittest", both in the short and medium term, Internet sales and the traditional channel may coexist. Despite the almost 9% annual growth of Internet trade, sales through traditional channels will also increase (although at a slower rate of less than 5%). This means that transport will continue to have to combine supplies for both trade sectors.
"E-commerce will cover 10% of all sales by the end of 2022 and most sales transactions will take place through traditional, long-established channels," explains Mark Robinson, market research specialist in the CEE region.
The "last mile" due to its specificity, i.e. the delivery of multiple small parcels to home addresses, is usually outsourced to CEP companies or logistics companies handling large or special shipments. Specialists have no doubt that the choice of the service provider will depend on his specialization in e-commerce services (e.g. domestic or foreign shipments, same-day delivery, additional services).
Experts from DB Schenker among the two main areas that determine the success of a logistics operation for e-commerce, list the delivery of a product, i.e. the efficiently implemented "last mile". As far as logistics operators and carriers are concerned, the winners will be those who master the ability to operate in many distribution channels.
Delivery to the customer key to trade
More and more suppliers of goods are trying to master the "art" of quick delivery of goods to the customer. In the distribution centre for Castorama Polska, recently built by Panattoni Europe in Stryków, it was decided to implement the current strategy of the Kingfisher Group (a total of almost 1.1 thousand stores across Europe, including 74 in Poland) under the name "One Kingfisher". In accordance with this strategy, all companies in the Group cooperate with each other in the area of the supply chain, among other things.
The new distribution centre is a response to our growing need for a joint purchasing strategy for the Kingfisher Group, according to which we cooperate with suppliers from Poland as well as from many other parts of the world. Thanks to this warehouse, we will also be able to fulfil our obligations towards our customers to an even greater extent and provide them with the best possible availability of our offer and attractive prices," says Krzysztof Maśny, Director of Supply Chain Management at Castorama Polska.
Recently Castorama has launched a new "order with delivery" service, providing delivery of goods throughout Poland and also covering the transport of construction materials. As a result, customers have gained easier access to over 50,000 products.
"As the first DIY/home improvement chain in Poland, we guaranteed access to online purchase and delivery. Customers willingly choose this option," comments Michał Russak, Director of Internet Technologies Development at Castorama Polska.
Magdalena Frątczak, Head of the Commercial Sector, CBRE, confirms that the development of e-commerce will be crucial for changes in logistics and transport, including the omnichannel. She stresses that we are already more and more often looking at products in a store, but we buy them online and vice versa. Shopping centres therefore focus on combining Internet sales with traditional channels.
Customers often visit traditional stores to see and try on a product, and then make an online purchase (showrooming). On the other hand, retailers, through personalised customer service, try to encourage customers to make a purchase in their traditional store after viewing the product online (webrooming).
Jakub Kaczmarski, Development Manager at Allegro, points out that 86% of online buyers among the key selection criteria list the price of the product, 73% reliability of the shop and as much as 69% – delivery costs. The future therefore belongs to the offers involving free deliveries (even on the same day) and free returns.
Shipment logistics is at least as important as the experience of making transactions on the e-shop's website. Internet users eagerly use solutions such as Predict, Pickup network or card payments at the courier," says Rafał Nawłoka, President of DPD Polska.
"High quality shipping services are somehow the sign of our times and the demand for them will continue to grow. When buying premium products across borders, customers are more likely to turn to a store that offers convenient, fast and secure delivery," says Michał Fafius, Mass Market Sales Manager at DHL Express.
Market analysts report that currently one in ten dollars of cross-border e-commerce revenue is generated in the time-definite delivery sector. Retailers and manufacturers offering them grow 1.6 times faster than players who do not have such services. The main obstacles that customers have to overcome when buying abroad are logistics, trust, price and experience.
Omnichannel will drive cargo vehicle sharing
Omnichannel will also influence the interest in cars used for the "last mile." Specialists also expect fast development of sharing services (sharing) concerning cargo vehicles. The 2016 PWC report estimates that in the coming years the European car-sharing market will grow on average by up to one third annually. Poles are just as quickly becoming accustomed to the market novelties and already 19% of them actively use the services of passenger vehicle sharing.
"This trend is also present in the transport of goods, we will be more and more ready to use the loading space of vehicles for various industries," says Michał Gawryluk, Head of the CEP Services Department at the Polish Post Office.
The operation of companies in the area of omnichannel will most likely increase demand for distribution vehicles with alternative propulsion, facilitating travel in cities (e.g. using bus lanes), as well as accelerate the construction or expansion of small logistics centres, where fast cross-docking will be carried out.
Customers expect to receive their order from the online shop as soon as possible. That is why the demand for "last mile" logistics is being created, which enables us to deliver orders to our customers in the shortest possible time," sums up Wojciech Kosiór, Director, Head of BTS & Integrated Services at CBRE.
It will be necessary to find new places where goods can be transferred efficiently, comfortably and safely, i.e. from trucks to vans, after having been grouped together.
The market forces logistics operators to use methods that will effectively shorten the delivery time, and one of them is cross-docking. The aim is to reduce the costs associated with storage of goods in the warehouse, shorten the time of their delivery to the customer and reduce the warehouse space," explains Radosław Szymczyk, Director of ID Logistics warehouse.