First delivery van with a plug-in hybrid drive
You can read this article in 3 minutes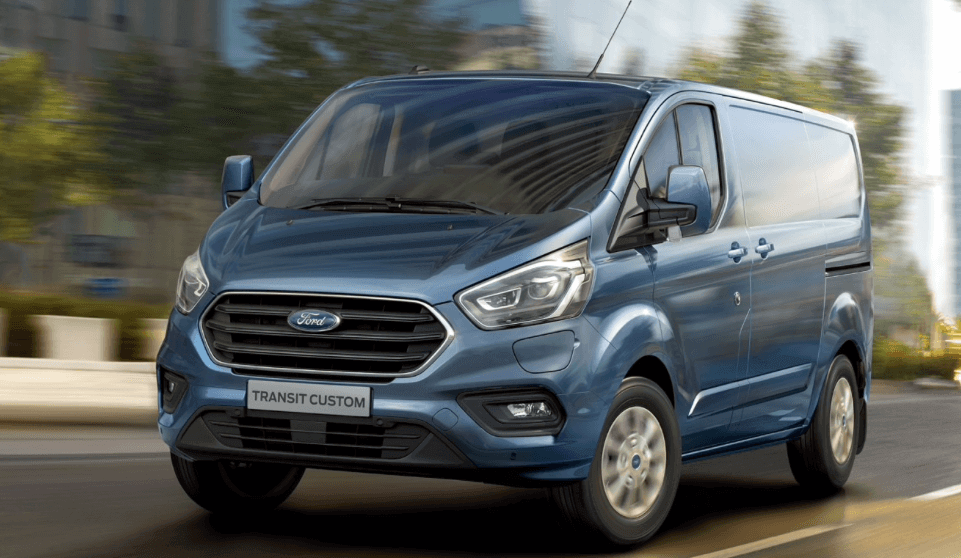 We took a closer look at the small Ford delivery van, which was awarded the title of Van of the Year 2020. It's safe, emission-free and has quite a range.
Ford Transit Custom was selected from among the finalists as International Van of the Year 2020. This was done by a group of journalists from European trade magazines dealing with commercial vehicles. As every year, the prize is awarded to the vehicle that will contribute most to the safety and efficiency of transport. 
Ford Transit Custom with plug-in hybrid drive (PHEV) is equipped with a 126 hp electric motor, which is powered by a 13.6 kWh lithium-ion battery. The EcoBoost 1.0-litre internal combustion engine is used to supply power. 
It takes 4 hours and 20 minutes to fully recharge the battery from a 230 V home socket (10 A) and 2 hours and 40 minutes with a quick charger. In addition, electrical energy is recuperated during deceleration and braking.
This allows the vehicle to travel up to 56 km in completely emission-free mode and its total range is over 500 km, with fuel consumption of just over 3.08 l/100 km. 
Importantly, the previous generation Ford van (2012-2019) was the first vehicle in this segment to receive the highest rating (5 stars) in the Euro NCAP (independent vehicle safety assessment organisation) crash tests. This year, the organisation only benchmarked the new version of the vehicle with a hybrid engine, but did not publish a separate report for it. 
The vehicle's payload is 1130 kg and the cargo space is 6 m3. According to the manufacturer, Transit Custom can be an alternative means of transport for companies thinking about the environment and wanting to increase efficiency, while maintaining the range of supply offered by models with traditional internal combustion engines.